Top 5 420 Friendly Winter Sports and Cannabis Après-ski Activites
---
Looking to have some  top 5 420 friendly winter sports and cannabis Après-ski activites?  The summer is winding down and it is beginning to get cold outside, meaning that we should be expecting snow before to long!  During the winter months many people don't brave the cold, instead they smoke bowls inside and have lazy afternoons next to a fire or the electric heater.  Who doesn't like a hazy day from time to time?
Now for the more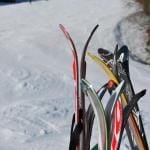 outdoors type Colorado and Washington are two the best states for winter sports as well, because they have some of the best mountains as well perfect powder snow! This makes these states great destinations for the worlds winter vacations.
       #1 – Skiing/Boarding
This winter sport is a given for just about anywhere it snows that has a hill to ride down. However states like Washington and Colorado take it to the next level because of the mountain ranges. There are several good mountains along the Cascades Mountain Range that are within a relatively short driving distance from Seattle, WA. However the best ski area in Washington is thought to be 49 Degrees North, an area roughly and hour and a half away from Spokane, and ideal for anyone driving in from the East.In Colorado there are several mountain ranges in the Glenwood Canyon on I-70 west of Denver. However the best and biggest place to go is Steamboat Springs, Colorado. This resort is also more isolated, but it boasts nearly 3,000 ski-able acres and an annual snowfall of 350 inches. With all that room, it's almost never crowded!Some sweet buds can be purchased on the way to 49 Degrees North as well as in Steamboat Springs, just check our Map for ones on your route. Then after a great day on the slopes, it is time to get in some cannabis Après-ski and relax with a few bowls on the balcony and some wine or a vapor pen of hash oil and a cognac sitting next to the fireplace. Some hotels even have hot tubs for some added winter fun! Many of the resort towns have carnivals and festivals at different times throughout the year, which can be a plus or minus depending on how you look at it. Just Google the town events and you will see all you need. If your needing a cannabis event look here on our site.
---
USAWeed Tip for Top 5 420 friendly winter activites : Staying in places that are near resort towns (such as Chewelah, WA or Frisco, CO) and making a short commute in the morning can be very cost effective if you're on a budget. It can save you hundreds of dollars for a weekend. Be sure to book in advance for the best rates!
---
#2 – Ice Skating
It is normal to see outdoor ice skating rinks in ski towns because it's cold enough up there almost year round for it. However in the coldest months it is common for larger cities to have outdoor skate rinks as well!In Seattle, Winterfest runs from Black Friday to New Years Day. The rink is setup under a tent with Christmas lights draped across the top, and it is located right next to the Space Needle. There are a variety of events and performances during Winterfest so check the schedule online if you are in Seattle!  Denver also enjoys ice skating and even hockey as well. The Southwest Rink at Skyline Park is typically open for about three months out of the year and is free to the public! For minimal cost you can also rent a pair of skates!
#3 – Inner Tubing
For those who want to spend a day in the snow but have do not want to or know how to ski, there is also the option of going out inner tubing. This is a much cheaper alternative that involves riding a large inner tube down a snowy hill, and is a great and fun way for an old stoner to spend the day on the snow. There are a number of places to inner tube, and they are commonly found in valleys near ski areas. Tubing is also doable after smoking weed as it does not require any coordination. But you have to still be careful not to go to fast and break your backside.
#4 – Snowmobiling
There are many places in both states where you can rent a tour on snowmobiles. This is a very fun and exciting way to get your winter fun in. Now, you have to be physically able to ride one though and they can wear you out fast if your not in shape. A helmet and very warm clothes are also needed as your traveling around 5 to 25 mph on the cold snow. These great tours can take you into the back country to see the wilderness in a whole new light and make for some of the greatest memories.
#5 – Four wheeling Tours
If you just want to sit back and enjoy the "bouncy" ride then a Jeep tour is a great way to see the Rockies. Picking you up at your resort, taking you on the snow covered dirt roads of the wilderness, seeing the wildlife up close, lunch and short stops along the way. These are a warm alternative to riding a snowmobile and seeing some of the same countryside.
Winter and marijuana seem to go hand in hand, as both Colorado and Washington are home to some of the best winter sports and Cannabis Après-ski in the country. Skiing and snowboarding in these states are as world renown as the legal marijuana.
Now we have advocate being a smart adult so, " Don't get all intoxicated on weed or alcohol and try to ski or drive!!" that's not a smart thing and you could hurt someone and yourself bad. Don't do it!
So with the winter months setting in, plan your vacation, break open the "vacation savings jar" and come see us soon for great snow, and great weed!
Mile High Mike – USAWeeD.org contributor.