The Holiday for Legalization
April 20th is just another run of the mill day to many, some go to work and others to school. There are some who stay home and others who go out, however there are those who truly understand what 4/20 has become. It's a time, date and a state of mind. The number 420 friendly has become a relic of stoner culture. Originally created by a group of students known as the Waldos in the fall of 1971 the time 4:20 was designated to discuss a plan to find an abandon cannabis crop. Or so some say, there are a few tales of how this became the term and eventually becoming the code-word for smoking this decadent plant.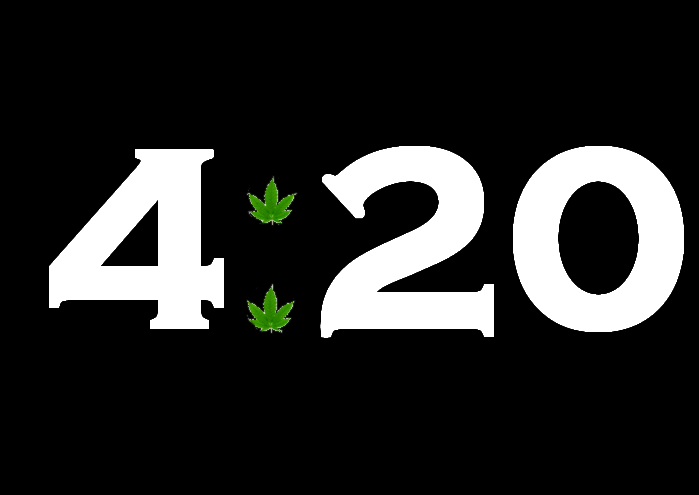 While there will be people celebrating 4/20 throughout the entire nation what you will find is those states whom have legalized this drug is where the real party is at. Unlike many parties you may have attended in your life, this party date is also a date to rally or protest seeking to promote the legalization of marijuana on a National scale. With music blaring and booths setup everywhere you are likely to find something you like at a 420 friendly vacations event happening on this holiday. Marijuana events like these sometimes provide a venue for individuals to consume marijuana in public while enjoying themselves.
Concerts have been held with the likes of Snoop Dogg in promotion of legalization while the audience tokes up in the crowd. These parties have been known to appear in towns and cities where marijuana is not currently legal, this doesn't stop many partiers just looking to show that marijuana should be legalized. Denver is notorious for marijuana events every April 20th, there was an expected 80,000 marijuana smokers who attended this year's event alone. Marijuana events are quickly becoming the biggest events of the year as more states legalize and others consider bills that could lead to legalization.
While each event is different they all seem to have tents & booths with multitude of cannabis wares setup throughout the event area. Selling everything from pipes and bongs or how about some free dabs and joints from some vendors. Learn to wrap a blunt at one booth and share it in a circle at the next. There was a booth setup at one event that offered brownies, cookies, candy bars and other interesting edibles a stoner can only dream of. One year even reported police officers giving away free bags of chips to food craved stoners, the events have become so large and synonymous with 420 it is unofficially recognized as a national holiday.
Marijuana marketing events when held in legalized states often find the stock at local retail stores and dispensaries have sold out during the event. While marijuana events are growing as a trend and brings out marijuana culture like never before attendees must keep in mind that it is still illegal to drive under the influence of marijuana and tickets are highly likely for those who choose to smoke and drive, the same goes for those attending events in non-legalized states, while many have shown they will not arrest citizens during an event that hasn't stopped many from issuing tickets to those found to be publicly intoxicated.
Oh it is almost 4:20 time to go…
So be safe when out enjoying your 420 fun and remember to stay elevated!
Iron Lungs – USAWeed.org Contributor.