Colorado Cannabis Year in Review
---
So it is now 2016 and we wanted to review quickly some of the cool things in Colorado once again. Colorado Cannabis Year in Review will be short as we have other articles covering a lot of C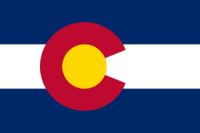 olorado's best 420 friendly aspects. You can find out about the best strains in 2015 or how to choose a cannabis tour company. This year also saw some great new regulations on the edibles side of the cannabis industry, with stricter regulations and the destroying of millions of dollars of products due to unapproved pesticide use form growers. But also some disturbing moves by Denver to limit cannabis growth. Some 420 tour companies folded and others are excelling. The introduction of the cannabis store/gas station too!  All in all it has been great year, here are some things to remind you when you look to take your trip to Colorado, take a look at these articles from 2015.
Buying and finding cannabis products.
Colorado has some of the best stores in the world now to buy cannabis products at. We have a few great articles on Cannabis Shopping 101  or Marijuana Edible 101 for the Tourist.  Also a nice informative article about the cool places to smoke and hang out at with our Colorado Springs Cannabis Clubs story. You can find all of Recreational Marijuana Stores listed here too.
---
Cannabis Tours Sight Seeing – 420 Tours
If you stay downtown, ride the free, frequent bus shuttles that appear along 16th Street Mall, a mile-long pedestrian thoroughfare between Union Station and the State Capitol. There are guides at Colorado Green Tours (855-933-3868), Colorado Highlife Tours (860-837-0420), My 420 Tours (855-694-2086) and other specialty tour companies that transport customers, privately or in small groups, to dispensaries and growing sites. Cost: $90 and up. Colorado Cannabis Year in Review
---
420 Rally and Events
On or around the dates of April 19-20, the annual 420 Rally takes place at Civic Center Park. It's billed as the largest 420 rally in the world and this year is "a celebration of the historical revolutionary steps toward ending marijuana prohibition that has been happening for over 10 years now. I remember going to it when there were only 100 – 200 people there. There you can smoke with others from around the globe and listen to some great artists and activists. Also the high Times Cannabis Cup is happening up at the Denver Mart and is always a fun event. Glass, grow, lighting vendors and recreational marijuana store booths are everywhere. The Denver 420 Fest 2016 is going to be epic this year. Colorado Cannabis Year in Review
---
420 Friendly Hotels and Lodging
So there are a lot of these now, but not enough for the market as they still seem to get sold out months in advance. You can find a few hotels that are truly 420 friendly Also some bed and breakfasts are scattered around Colorado as well as a few campgrounds to stay at. You can find all of the U.S. 420 friendly places to stay click that link.
---