Top Stoner Gift Ideas to Box up for your loved ones.
Looking for some Top Stoner Gift Ideas? Ever wonder what to get those hard to shop for people for Christmas? Well, if they are cannabis enthusiasts here are some great gift giving ideas.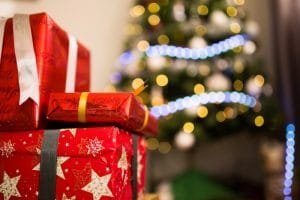 Well first off you can always give them cash, as cash is accepted at all recreational cannabis stores this will buy your loved ones some stony happiness for the holiday. You could buy them a gram of their favorite strains of weed letting them taste the rainbow. If you need some idea as to what to pick up you could check out our top 10 cannabis strains 2016 article to help you. So many ideas to the many different flavors of strains. Would the person on your gift list like a more skunky weed flavor, a more fruity flavor, or a more classic dank earthy flavor?
There are many things to consider when trying to choose a strain of cannabis, just follow the below video to help guide you and help you decide what that weed smoker in your life might like. There are so many different strains to choose from. You will have some that taste like "grapey goodness" if that's a word, lemonade citrus type flavors, or stinky cheese smelling / tasting varieties. You can also look into some popular strains such as Bruce Banner or Sour Diesel, Golden Goat or some Death Star, they are long time winners. Be sure to ask your budtender what the latest danky goodness they have on the shelves.
---
Top Stoner Gift Ideas? Glass is always nice.
If buying them cannabis is not high on your list, there are also plenty of accessories you can buy the pot smoker in your life. Take a look at any of the glass shops you may have in town or you can get great deals online too. We have a great article on the Top 10 Bongs you can buy. There you will find  some killer bongs in all shapes and sizes, hand pipes, various types of bowls, ash trays, and many more items. Don't forget some lighters or other stocking stuffers like some joints, rolling papers, grinders, scissors, and dabbers.
---
Stash Boxes or Cannabis Clothing
Stash boxes are also important so you can hide away your loot and no one will know! They come in a variety of sizes and designs. There are a few great ones the market we can point you to like the IFlight Book stash box looks just like your favorite book. You can find them here at http://www.iflightbook.com/store/c1/Featured_Products.html
There is also the shaving cream can, soda cans, to little cases. There are so many fun ways to "hide" your stash, any one of which would be a enjoyable gift for the weed buddy on your list!
You can also find all kinds of gifts such as some awesome stuff from Chiefton Supply Company they have cannabis clothing designs for all your stoner friends. You could also get them something made from hemp? There are a lot of easy to find ideas all over the net.
---
Vaporizers
A vaporizer is always a great gift as it is a healthier alternative to smoking. There are so many types of vaporizers on the market for you to choose from. If your looking for a desktop unit we have a list of the top vaporizers here on our site. Also you could get them a hand held vapor pen so they can enjoy when they need right here.
---
Travel and tours
Another fun idea for the hard to shop for stoner is a marijuana tour. There are many tours available, different types of activities, etc. If you are looking for a great tour, try Colorado Highlife Tours and Travel.  And if you won't be visiting the beautiful state of Colorado, but rather one of the other 420 friendly states instead, make it a point to check out our 420 tours page to find a tour, our 420 friendly lodging for a place to sleep and our page on recreational marijuana stores to visit on your stay!
Thanks for reading what we think are the Top Stoner Gift Ideas for your friends here on USAWeed.org .
---
Indica or Sativa? What's the difference??
Watch the video to learn!
Cannabis for Dummies : Intro to Edibles