July's Cannabis News
---
When news is good the temptation is to start with it. This 420 friendly cannabis news round-up starts off in a positive way and ends on a positive note with a few intriguing twists and turns along the way. Starting with the good:
Senator Corey Booker has put forth legislation that would legalize cannabis nationwide. GQ's headline sums it up with "Today is the Day Cory Booker Became President." Jokes aside, Booker's Marijuana Justice Act aims to decriminalize marijuana. Using evidence from states that have legalized marijuana, Booker hopes that the rest of the nation can see a reduction in crime rates, a rise in state income, a shift in criminal justice priorities and other positive outcomes.
The act also addresses ending disparities in drug arrests and expunging sentences. But the take away for cannabis consumers and users is that their recreational habits and their businesses are on the verge of being legal anywhere in the United States. Booker's proposal was the first news of August, but it capped off July, a month of wrangles regarding cannabis production and legality.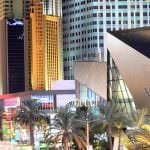 On the first of July, Nevada legalized marijuana. Early that morning dispensaries faced lines of people, who are required to be over the age of 21. Armen Yemenidjian, CEO of Desert Grown Farms, the only recreational dispensary on the Las Vegas Strip, told a reporter that the best thing that could happen would be if he ran out of product. Profit is important. No one wants too much supply. But said no to 420 tours.
By mid-July Massachusetts' legislators found themselves lessening their rules on legal pot in their state. Massachusetts' users had no way of purchasing or consuming marijuana despite the substance itself being legal. That conundrum was resolved through compromise legislation that freezes cannabusiness in regions that voted against it but allows it in regions that voted yes. In addition, tax regulations have been ironed out and marijuana is now legally available to those who want or need it.
On July 18th, the same day legislators in Massachusetts arrived at their decision, the city of San Francisco moved to create an Office of Cannabis that would act as a single point of contact for all marijuana concerns, including business licensing, policy analysis and complaints. Slated to open on January 1, 2018, San Francisco is learning how to adapt to the new industry in proactive ways.Meanwhile in Florida, on July 6, attorney John Morgan began his lawsuit against the state for banning marijuana consumption via smoking. His argument is that the ban goes against the legalization measure that voters approved. Florida is not the only state that bans marijuana inhalation. Pennsylvania's legalization law came under fire during the month of July for its ban of smokable marijuana. Critics argue that the only allowed forms – vap-pen cartridges, edible cannabis extracts, and topical creams – are too expensive for many patients using medical marijuana.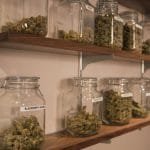 With so many states developing their own laws on a substance that is still illegal under federal law, it was only a matter of time before the federal government realized it needed to clarify the legalities of marijuana use, production and sales. Attorney General Jeff Sessions has long argued against marijuana use citing increased crime and moral disagreements. In July he reiterated his stand on marijuana and expressed the desire to keep up the "war on drugs." Policy analysts do not think Sessions will win this battle. States will have too much to lose should prohibition become the law of the land. Indeed, federal senators passed a measure in late July that makes it illegal for the Justice Department to spend any part of its budget on enforcing federal marijuana laws in states that have legalized medical marijuana.
---
Cannabis Crop News
Stepping away from the legalities of the industry one can't help but wonder how the industry itself is progressing. In July, Greenhouse Management Magazine ran profiles on several professional growers and all suggested that knowledge of horticulture was the primary skill needed in their industry. As such, there is a noticeable shift among ornamental horticulturists entering the cannabis industry. Ornamental horticulture is all about blooms, greenhouses and growing plants that aren't necessarily well-suited for a variety of growing conditions. Such similarities don't make the shift surprising but they do uncover some production problems the industry faces.
Miles Jonard, farm program manager for Seattle-based Solstice, told Greenhouse Management that scalability is a problem for many producers. Most people with experience growing cannabis are former hobbyists who are used to growing single plants. Their knowledge on growth cycles and harvesting doesn't apply to growth and harvesting cycles on a grand scale. Similarly, ornamental growers who understand the methods of scaling up do not have a thorough understanding of cannabis growth cycles. The industry is dealing with a knowledge gap for what Jonard calls "… quite possibly the most scrutinized crop on the market."
The bottom line: the industry needs to invest in R&D, strain trials and evidence-based step-by-step growing guides. Those with a horticultural background are best suited to meet these needs. Another obstacle worth noting is that cannabis is not a cash crop. Few dollars are available for research investments. Further non-horticulturists who enter into the cannabis industry with unrealistic expectations are likely setting themselves and their investors up for disappointment. The opinion among professional growers is that hobbyists are not likely to produce large crops at a consistent level of quality.
---
Cannabusiness Growth
However the cannabis industry's future is hardly limited, but investors are serious about their returns. On July 24, Aurora Cannabis began trading on the Toronto Stock Exchange. The company is international in scope and growing rapidly in countries that have already made medical marijuana legal nationwide. Once the United States federal government clarifies its stance, U.S. companies will be better positioned for future international growth. Already Canadian company Liberty Health Sciences of Toronto purchased one of the few firms authorized to grow marijuana in Florida. Chestnut Hill Tree Farm sold for $40 million. Ending with the good news: Future marijuana producers might consider $40 million a steal.
Thanks for reading July's recap of cannabis news.