Top 3 Colorado Marijuana Vacation Tips
---
Traveling to Colorado to enjoy the cannabis and the scenery there is an unforgettable experience, so we have the top 3 Colorado marijuana vacation tips to help your trip. Taking a cannabis vacation is exciting and it can take you places you might have never been before. Colorado travel is now so much more fun with the 420 experience.  You can check out the one of a kind cannabis clubs, filled with toking 420 friendly people,  you can take a cannabis tour or hike up into the mountains and smoke a bowl on a cliff face.  There is a ton of stuff for a stoner to do.

As much as traveling is unforgettable and memorable, it can also turn into a stressful experience if a trip isn't planned properly. Here are the top 3 Colorado marijuana vacation tips that will surely help anyone make the best choices when it comes to traveling in the U.S.
---
#1 – Packing Light – Airlines like heavy bags $$$
It is so important to know how to pack for your getaway. Some of us find ourselves packing up the entire house when we are getting ready to 420 travel, but try to travel light instead. Take enough clothing for the number of days you will be away and maybe just a couple of extra items. Find out what the weather will be like for those days in your destination city. The weather forecast is important, depending on the season, it will tell you whether you need a lighter jacket, heavy coat, sunglasses, or an umbrella. Be sure to take your camera so you can get some great photos of the trip.
Don't take your favorite pipe, or any used smoking accessories as it can get you into some hot water with the TSA.  Make sure to pack toiletries as well, no one wants to see a bad version of you. Even if you are staying at a hotel, they may not provide you with enough to last your entire stay there, so take a few things to make sure your solid. Packing only the essentials is the best way to travel light, remember airlines love to hit you with the baggage fees, pure profit for them. Try to keep it down to one or two bags at the most.
#2 – Transportation – How are you getting there?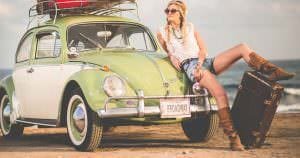 How to pack your items is also dependent on what mode of transportation will get you there. Also is it close enough for a car or will you have to take a flight? Taking a car is nice because you can take some great photos along the way, stop at some nice off the path areas as you go. Renting a car, if you choose is a great option because it will reduce the wear on your own vehicle. Also, renting a car at your destination city if you are taking a flight there is smart. It is convenient to have a car once there if you plan on traveling a long distance away from your hotel. If you do take 5 bags then you will need more then a Prius to take you to your hotel, so make sure your ground transportation is worthy of your arrival. This is one of the best Colorado marijuana vacation tips.
---
---
#3 – Research – Hotels, flights and car rentals can be bundled.
Flights and car rentals can be relatively inexpensive if you book them online. There are many deals for these perks on different travel websites and discounts when you book multiple travel options together. It is cheaper to book both the hotel stay and the flight together because most of these sites offer a discount when you do.  Make sure to research vacation information for your destination. Researching before your stay can be helpful for planning your activities while you ate there.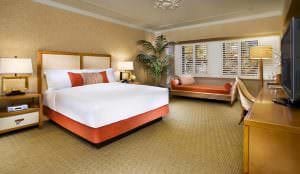 There may also be discounts for pre-ordering tickets for admissions into theme parks or attractions online. Discounts and planning an agenda by researching vacation information beforehand can be beneficial to getting the most from this trip.
Now these top 3 Colorado marijuana vacation tips are the bare minimums for you to follow. So be sure to do your homework, book early to get great rates and enjoy your cannabis vacation to Colorado.
You can find more travel tips here – Cannabis Travel Help – Marijuana Tourism Information