Beer giant Molson Coors has landed a deal with a medical marijuana firm in a bid to turn a profit in the small but fast-growing cannabis drinks category.
---
Posted – 1st August, 2018 by Edith Hancock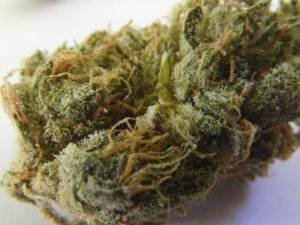 Molson Coors — which looks after brands like Coors Light, Cobra, Carling and Blue Moon — has partnered with The Hydropothecary Corporation, a Canadian cannabis producer, launching a standalone startup business which will develop "non-alcoholic, cannabis-infused beverages for the Canadian market following legalisation," according to a statement from the brewer.
Recreational use of cannabis is expected to be legalised in Canada within the next year, offering a chance for drinks firms to find a "symbiotic alternative to big alcohol's traditionalist conservatism and knee-jerk antagonistic positioning," said Spiros Malandrakis, alcoholic drinks industry analyst at Euromonitor International.
"The marijuana industry could fuel alcohol's next growth cycle or instead suffocate an industry already on the defensive," he said. "The taboo is now broken."
"The cannabis revolution is in full swing while the alcohol industry appears to be largely sitting on the fence, drink in hand, occasionally throwing crumpled cans in the general direction of the on-going legalisation debate. Visibly intimidated, insular and inherently conservative, large parts of the alcohol industry acknowledge and highlight the dangers to their penetration rates and profitability, but largely fail to see the huge potential behind the plumes of hazy smoke."
The partnership is set to come into effect in September this year, but already, drinks industry veterans in the USA and Canada have made advances within the niche market.
Keith Villa, a former executive at Molson Coors credited with creating the Blue Moon Brewing Company brand, left the firm in January to launch Ceria, a company "dedicated to the creation of custom and cannabis-infused non-alcoholic craft beer."
Read more here at the source. https://www.thedrinksbusiness.com/2018/08/the-taboo-is-broken-molson-coors-enters-the-cannabis-drinks-market-as-beer-sales-drop/