420 Vacations – The Best List for 2020
Well it is getting closer to cannabis tour season in the U.S. We have seen an amazing 2019 and it is looking to be an even better 2020. With all of the other new states that have come on board the "Green Wave of legalization " we have many more cannabis friendly options to see and explore for the cannabis enthusiast. From the basic cannabis tour in Denver to an Ultimate Adventure in Alaska, we have more choices then ever.
We will keep these in sort of a category sequence for you all, to make it easier to navigate. So where to start off ? Lets start with the first thing that your going to need to make for a great start to your trip… a cannabis friendly place to stay. Remember 21 and over only for all listed items.
---
Ad
---
Cannabis Friendly Lodging
Well now in 2020 you have many choices for you to pick from. Do you need just a room and a bed? There are many home owners now that rent cannabis friendly rooms to 420 travelers. These run the spectrum of amenities and prices but usually are very affordable.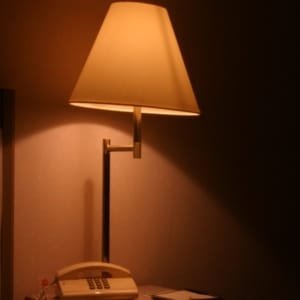 Hotels –  There are now quite a few hotels that allow or accept cannabis use on their property. We recommend looking for hotels with smoking rooms like the ones we have listed on our site. Most hotels that are 3 star or above are non smoking properties. Some hotels with tobacco smoking rooms allow cannabis use in them also. Some have balconies on them that you can smoke on just make sure to keep the door closed. They're also ones who allow it outside on the roof. Don't be afraid and ask the front desk about cannabis use on property, it's soon to be 2017!
B&B's –  There are now quite a few Bed and Breakfasts that are cannabis friendly.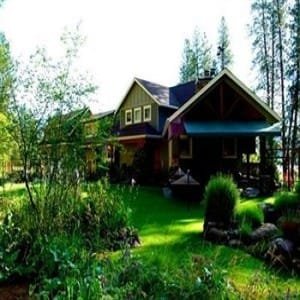 There you get pampered with of course, breakfast every morning, snacks throughout the day with juices and refreshments for you all day also. Some allow smoking inside, most only allow it outside. From hot tubs, theater rooms, free Wi-fi to old school charm and elegance, these places have personalities all their own. Cannabis friendly B&B's are a very nice touch to add your cannabis vacation.
House Rentals – With the introduction of vacation home rental sites, the industry for cannabis friendly house rentals is growing also. Here you or your larger group can stay in one place and save some money on your cannabis vacation. You can get small bungalows for 2 to large cabins that sleep 15. Some of these only rent by the week or month so be sure to check that out to get the one that works best for you. Most have to be rented through the owner.
Luxury Condos – Yes, if you are a person who craves opulence and luxury there are places specifically designed for you, The Luxury Cannabis Vacationer.
These cannabis condos are a luxurious choice to add on to your cannabis vacation. They can also be very affordable for groups of 4. This is due to most of them having two rooms so you can spit the cost. Why pay $250.00 or more each couple a night for hotel room, when you can have your own condo for $315.00 a night with all 4 of you. They have a list of great amenities like 2 bedrooms, private baths, pool tables, video game consoles, sound systems, full kitchens and all have great views. Some of the ones we have uncovered also are cannabis friendly inside and out, with a few exceptions to blunts. These are also mostly located in the larger cities of the cannabis friendly states.
---
Ad
---
Things to do…
Now what is a marijuana traveler going to do? You can't just sit in the room all day and smoke, or I guess you can but why? Get out and enjoy the scenery! There are too many cool places to see and things to do to list, but if you want it cannabis related fun, we have some options for you. Put these activities on your cannabis vacations list.
Marijuana Tours – If your wanting to see the cannabis industry up-close, buy some cannabis products, smoke some great weed, enjoy some conversation and sight see?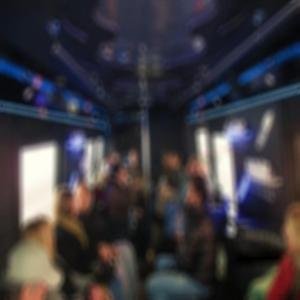 Then a marijuana tour is a great way to spend a few hours having fun and enjoy cannabis socially. Most all have tours every Saturday visiting the local recreational cannabis dispensaries , glass galleries and grow sites. You can also get private tours for you or your group. These cannabis tours are done in limos, limo buses or party type buses. Some like Colorado Highlife Tours have cannabis and alcohol on board for you to enjoy and other tour operators don't. We have quite a few marijuana tour companies listed here on our site so check them out to see which one fits you best.
Cannabis Clubs – Cannabis social clubs are also a cool thing to see and experience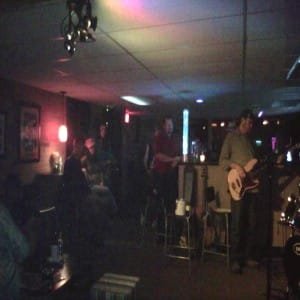 when traveling to the cannabis friendly states. Some like in Washington are Hookah Lounges where tobacco and weed are consumed and others like in Colorado are private membership cannabis clubs that only allow cannabis use for 21 & over adults. The Speak Easy Cannabis Club is one such club in Colorado Springs, CO. Pool tables, darts, video games, VIP areas and bar top dabbing areas are plentiful here. You can use a house rig to smoke that fine strain you just bought or accept a free dab of concentrate from a local. These places are a must on your cannabis bucket list.
Hash and Cooking with Cannabis Classes – When your in the 420 states you can partake in one of the many cooking with cannabis classes that happen daily at various locations. Here you can watch and learn from the masters of hash and infused cooking. They teach you how to make bubble hash or canna-butter and then infuse that into various delicious foods. Most classes run at least 2 hours and have a price range of $90 to $150 per person. People love to do this on their cannabis vacations.
Cannabis and Art – Well everyone knows that most of the great artists used cannabis for inspiration and now it is even used to help teach you how to open your inner Van Gogh! Cannabis mixed with painting, pottery, weaving and various other artistry. These classes run about 2 hours are great for singles, couples and small groups for their cannabis vacations.
Glass Galleries and Head Shops – Well if your like me I love glass, crave it and want it all the time. So check out the local talent at one of the many cool glass shops in the cannabis friendly states. In Washington a great one to see is Puffin Glass Studios and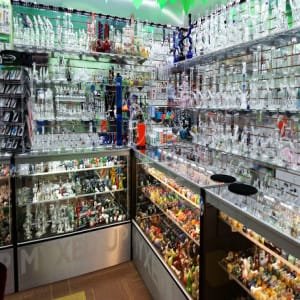 in Colorado you have Illuzion Glass and Higher Elevation Masterpiece Productions. Also no cannabis vacations would be complete with out hitting up a head shop. I love a old school head shop, where you can find affordable pipes, hand made incense and that weird pot related stuff you can't find anywhere else. The tighter and more shelves the better!
---
Now that we have almost exhausted our cannabis vacations list we can do the things the typical tourist might do. Sit at the pool and do nothing? Hell no! You better get off your ass and lets start sight seeing! There are many place to see and explore in the 420 friendly states. The Seattle Space Needle is a great start or how about a boat ride in the bay? Colorado has the beauty of the Rocky Mountains and the sophistication of Denver. The 16th Street Mall is one great place to start in Denver with it being one of the largest outdoor malls in America. Famous places like the Hard Rock Cafe and Coyote Ugly to name a few litter this very long street. Head down to Colorado Springs and see Pike's Peak, Garden of the Gods Park and visit the 3 cannabis clubs there. We have many sight seeing options listed on our site that a cannabis vacationer just might like to see.
Now as far as what to pack, cool tips on what to see on your cannabis vacations we have a great article for you here, 420 Traveling? A Stoners Guide to Smart Travel. If you need to brush up on you knowledge of marijuana regulations, here you can find out more about recreational marijuana laws. How about you want to buy the best weed in the world? You need to know what the Top 10 Marijuana Strains of 2018 are or how to shop for weed we have you covered. By the way Death Star was the favorite of 2016.
We hope you have a great time on your cannabis vacations this year. If you have any questions please comment below and we will answer them!!
USAWeeD
---
Ad