For almost everyone, holidays in 2020 have been somewhat out of the ordinary. Thanks to coronavirus, most people have spent the most important days of the year — 4/20, Easter, Fourth of July and countless birthdays — holed up alone, inside their own homes. Socially distant gatherings, and the much worse Zoom get-togethers, hardly help bring on the festive mood.
As a result, most Americans are actually dreading Halloween, which will likely be another lonely holiday separate from friends and family.
However, Halloween could also be a hopeful holiday — if you are willing to get high. Marijuana makes most experiences much, much more enjoyable, and quarantine holidays are no exception. Here are a few ways to get high and have fun this Spooky Season.
Dress Differently
We've covered the wealth of fun and funny stoner costumes to consider for any Halloween, and there are a number of topical, non-420 costumes to consider for this year, too — characters from Tiger King, TikTokers, K-pop stars or coronavirus itself.
However, you might not want to take the time to develop a costume (or the cash to purchase one) if you aren't going to any Halloween parties this year. If you think wearing a costume by yourself at home will make you even more disappointed about the holiday, you don't have to dress up.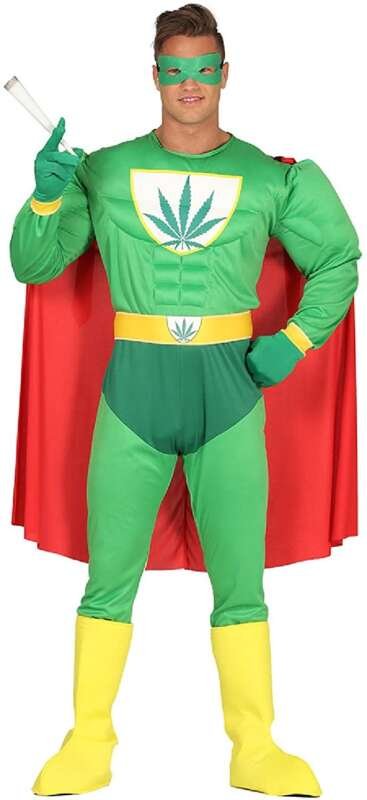 Yet, even if you don't put on a costume, you should dress differently for the evening. You might swap clothing with a roommate or spouse, or you could put on an old formal outfit. Changing your outfit will make the day feel different, which will help highlight the holiday in your memory and put you in the right mood.
Plan Throwback Activities
Before you smoke your Halloween bowl, load up you glass pipes or get out your dab rigs or load up the best Kandypens, you might prepare some activities for the evening — like suburban moms did for their kids way back in the day. Because you won't be trick-or-treating, you need to have something to do with your time. Here are a few throwback activities to put you in the Halloween spirit:
Food gore. Angel hair pasta can be hair; skinless grapes can be eyeballs. You can get creative with you pantry staples to create sensory experiences that give members of your household thrills and chills.
Slime. It is remarkably easy to make slime — with contact solution, glue and baking soda — and you can play with the sticky, icky substance for hours.
Jack-o-lanterns. If you don't plan on getting too high, you might try to carve pumpkins on Halloween night. You can print out 420 designs, like pot leaves and blunts, or you can design your own high jack-o-lantern.
Make Halloween Edibles
Halloween makes for an excellent stoner feast day, considering its emphasis on sweet treats. Instead of buying themed edibles at your local dispensary, you should try to create your own Halloween edibles at home — but you definitely shouldn't dole them out to any trick-or-treaters who visit. Some ideas for weed Halloween treats include: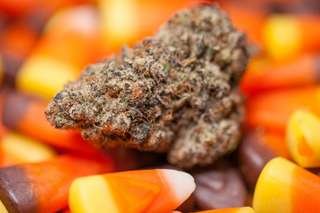 While you can start from raw weed, California dispensaries also sell pre-infused oils and butters, which make homemade edible creation much easier and more fun.
Watch a Spooky Movie
The getting high and watching movies is like weed and chocolate — it just makes sense together. Scary movies can be hit-or-miss among the stoned; movies that are a bit to psychological in their terror make for a bad marijuana experience that will likely end in paranoia.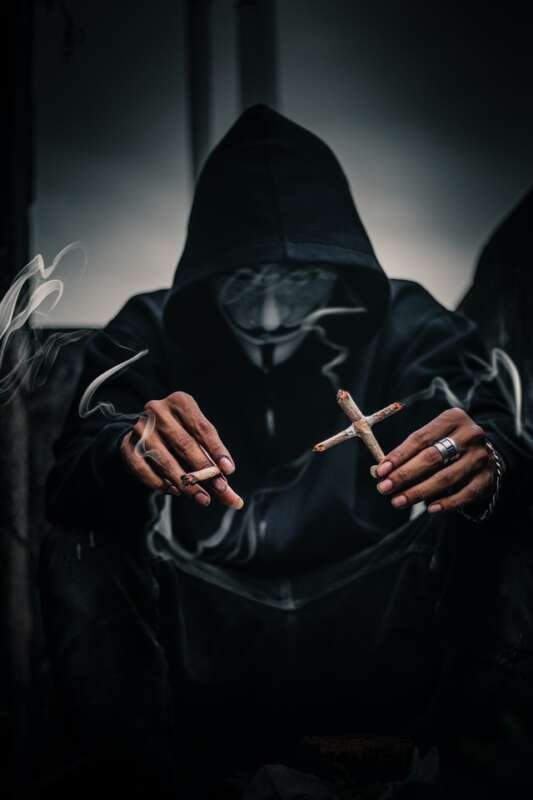 Movies like "The Shining" and "Suspiria" are just a bit too intense to make for a light, happy Halloween. Instead, you should carefully choose your evening lineup based on factors like fun and nostalgia.
Old, familiar slashers like "Halloween" and "Scream" will be enjoyable, as well spoofy movies like any of the "Scary Movie" franchise. You might also throw in some campy hits, like "Evil Dead" and "Deathgasm." It might also be wise to end your feature with a palate cleanser, like the Halloween episode of your favorite cartoon or sitcom.
Halloween doesn't have to be cancelled. By changing your quarantine routine to fit the holiday — and by indulging in a bit of your favorite strain — you can enjoy one of the most memorable Halloweens of your life.