Nevada says "No" to cannabis smoking on tours.
---
So Nevada killed them as soon as they started. Cannabis 420 tours have been severely limited. Cannabis tours in Nevada or Las Vegas prospectively, cannot let riders smoke inside the transport. This means no smoking at all. you can not smoke when it is parked, moving…. at all!
This came as a surprise to a lot of cannabis entrepreneurs who were betting on cannabis tours and making a lot of money doing them for tourists. So you can still take a tour, that will show you a grow, show you some sights and let you shop for some weed, but no smoking in the bus or limo at all.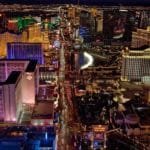 The law states in a nutshell that "No person shall consume marijuana in any vehicle, bought, rented, leased" "Cannot consume marijuana if it is parked, driving or otherwise" So this put a huge damper on the 420 tours in Nevada. A lot of cannabis tourists were hoping to go to sin city and indulge while they ride and see the sights. This is what has been happening in Colorado for 4 years now without any incidents. Colorado Highlife Tours has been open since 2013 and have not had any issues with smoking in the transports.
So this brings in another question. Where are people going to smoke? So far it looks like cannabis clubs, like the Speak Easy Cannabis Club in Colorado are not going to happen…yet. We do not see this lasting long, as there is a good amount of money in the Nevada cannabis lobby and they should be able to get some consumption clubs open in the near future. Without the use of the buses the tourists will have no place to smoke except for their hotel room if they are lucky enough to score a smoking room.
As far as the no smoking on the transports that will be another fight for the cannabis lobby to fight and win. Without marijuana tours in Las Vegas this will make sin city a lot less sinful.
More information on the law here
Mari Jane