Complete Massachusetts Cannabis Tourism Guide
In 2017, Massachusetts officially legalized the possession and use of cannabis for persons 21 years of age and older. Since then, Massachusetts has become a top vacation destination for cannabis enthusiasts everywhere. From recreational cannabis dispensaries to adventurous cannabis tours, this Massachusetts cannabis tourism guide contains tips and recommendations to make your 420-friendly vacation in Massachusetts exciting and memorable!
First Things First
Here are some legal pointers to help you enjoy your 420-friendly vacation without added stress:
In public, you can possess up to 1 oz. of dry cannabis and up to 5 grams of cannabis concentrate. In a private residence, you can possess up to 10 oz. of cannabis flower, but any amount of over 1 oz. must be locked away.
You cannot use cannabis in public spaces such as parks or on federal property.
You can possess up to 1 oz. of dry cannabis and up to 5 grams of cannabis concentrate in your vehicle. However, you cannot have open containers of cannabis in your vehicle, and it is illegal to operate a vehicle under the influence of cannabis.
Transporting cannabis outside of Massachusetts is illegal at state and federal levels.
Now that you know what not to do, here are some recommendations on what to do during your 420-friendly vacation in Massachusetts!
---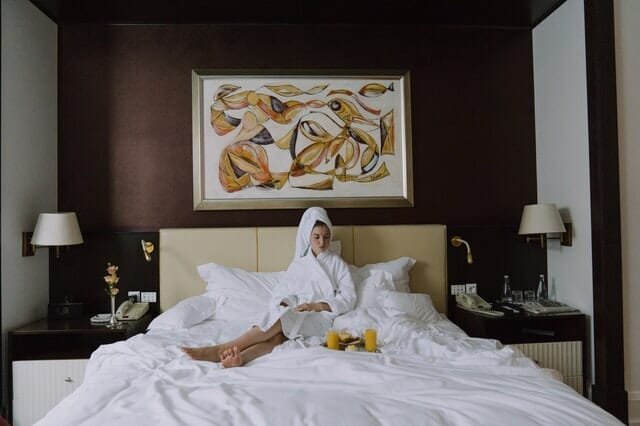 420 Friendly Hotels in Massachusetts
Due to Massachusetts law, most popular hotels, such as the Hilton prohibit the use of cannabis. Fortunately, there are private alternatives. Find our list here for 420 friendly hotels in Massachusetts!
Some great places to point out are,
Claremont,MA
For over 20 years, Melody's Place has provided bed and breakfast style lodging in a beautiful, renovated 1860s Victorian home. There are four rooms, two of which have private entrances and decks. Some of the amenities include cable, Wi-Fi, and laundry. Nearby, you can also enjoy activities such as skiing, rafting, mountain biking, and zip-lining. Outdoor smoking is allowed.
Cambridge, MA
Located just minutes from downtown Boston, the Irving House is an updated Victorian-style residence offering modern hotel amenities such as complimentary breakfast, Wi-Fi, cable, laundry, and passes to a nearby gym. Smoking is permitted outdoors only.
Another great resource is,
Founded in 2013, many people think of 420friendlybooking.com as the Airbnb of 420-friendly lodging. The website lists more than 1,000 cannabis-friendly lodging options worldwide, with several listed in Massachusetts. All listings on here are cannabis-friendly, but individual hosts can decide whether to allow indoor or outdoor smoking.
---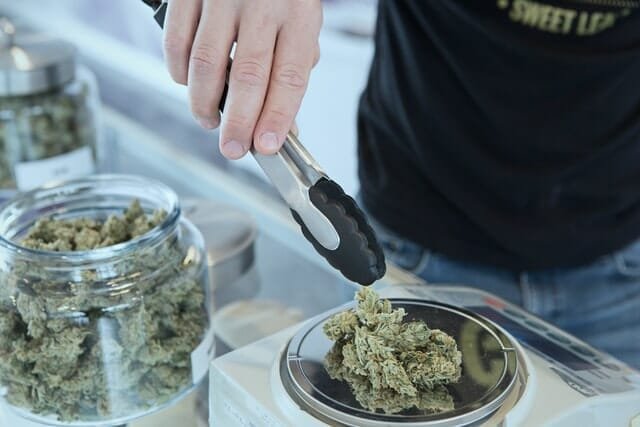 Recreational Dispensaries in Massachusetts
The number of recreational dispensaries in Massachusetts have steadily increased over the years. Here are some of the top recreational dispensaries in Massachusetts providing high-quality cannabis products.
Brookline and Northhampton
NETA was one of the first medical cannabis dispensaries in Massachusetts and now offers recreational cannabis sales. Their two locations in the Boston metropolitan region have a wide array of high-quality cannabis products such as flowers, edibles, concentrates, pre-rolls, infused products, CBD, and more. The founders of NETA have been cannabis industry leaders since 2009, and the staff is knowledgeable, helpful, and ready to assist you. The dispensary accepts cash and card payments, and you can reserve your order online for added convenience.
East Boston and Pittsfield
Berkshire Roots prides itself on having one of the largest cannabis operations in Massachusetts. Their dispensaries carry a wide selection of flowers, pre-rolls, concentrates, tinctures, edibles, and more. Many customers compliment Berkshire roots for their hometown feel. Cash and credit payments are accepted, and orders can be reserved online ahead of time.
Boston
This coffee-shop styled recreational dispensary opened as the first recreational dispensary in Boston in 2020. Since then, Pure Oasis has offered a consistent, premium selection of flowers, pre-rolls, concentrates, edibles, and more. As one of the best recreational dispensaries in Boston, their exceptional staff is friendly, knowledgeable, and ready to answer any questions you have about cannabis. Online reservations, cash, and cards are accepted.
Lowell and Greenfield
Patriot Care seeks to reshape the image of cannabis for both the new and experienced alike. They have three locations in the Boston metropolitan region, two of which offer recreational sales. More than 25 different strains are available as flowers, pre-rolls, topicals, vapes, edibles, and much more. The dispensaries accept online order reservations, cash, and cards.
---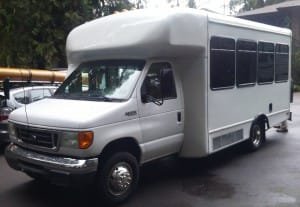 Cannabis Tours in Massachusetts
Cannabis tourism in Massachusetts allows 420-friendly vacationers the opportunity to deeply immerse themselves into the local cannabis culture.
Boston Cannabis Tours provides educational and exciting cannabis tourism in Massachusetts. During the tours, you will enjoy trips to dispensaries, cultivation facilities, restaurants, and other local attractions. The tour includes light refreshments and accepts reservations for both large and small groups. So far they don't seem to be operating yet as the website has no way to book or any menu of services.
---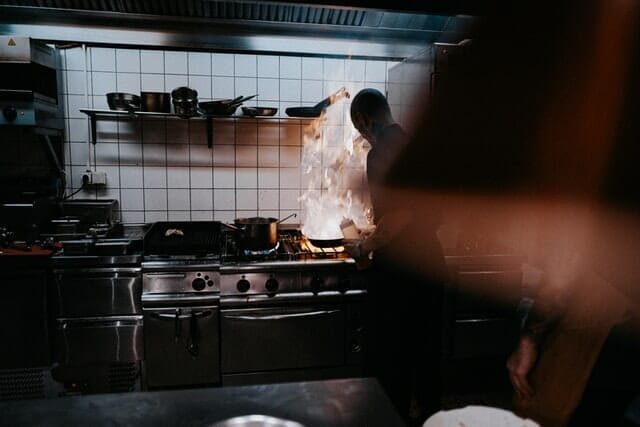 Places to Eat
Check out some of these restaurants for both cannabis-infused and regular dining.
Chefs Joseph Nelson and Patrick Mulcahy host private, cannabis-infused dinner events at various locations throughout Massachusetts. At no additional charge, you can also request meals without cannabis infusions. Cannabis use is allowed, and the attentive staff goes above and beyond to make your dining experience the best!
This award-winning sandwich shop has been a Boston staple for over 50 years and was featured on Food Network's Diners, Drive-Ins, and Dives. There are over 35 sandwich options to satisfy your post-cannabis munchies. Many locals say that the Rumanian Pastrami is the most popular sandwich, but any one of the freshly prepared sandwiches is sure to please. The restaurant delivers anywhere in Massachusetts, and ready-to-heat sandwiches can be shipped anywhere in the USA with free overnight shipping!
---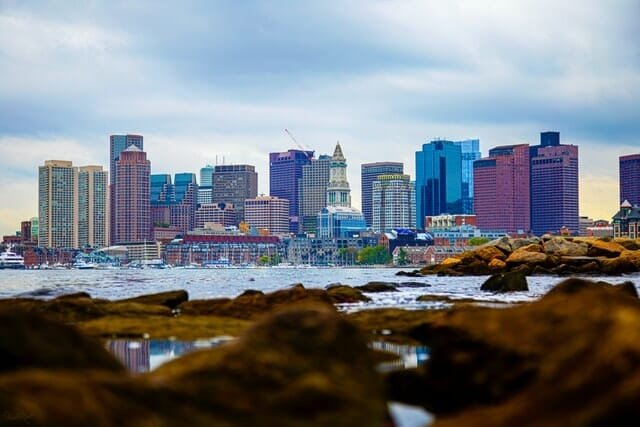 Local Attractions to Explore
Smoking is banned at public tourist destinations in Massachusetts, but you can still visit popular attractions after you have indulged.
The Boston Museum of Fine Arts houses a collection of more than 450,000 ancient and contemporary paintings, prints, sculptures, photographs, and more. Attracting over 1 million visitors per year, it is the 14th largest art museum in the world! No matter what type of art you like, this museum will provide a stimulating and creative post-cannabis experience.
If you like heights, you can enjoy a 360-degree view of the city from the top of the second-highest building in Boston. Located on the 50th floor of the Prudential Center, The Skywalk Observatory provides a breathtaking, bird's eye view of famous Boston landmarks such as the Hancock Tower, the Boston Common and Public Garden, Charles River, Harvard University, and more. During the visit, prerecorded narrators point out these famous landmarks and provide more information about their unique histories.
There is much to see and do in Massachusetts for the cannabis enthusiast, and as laws change, there could soon be more, such as recreational cannabis delivery services. We hope that this Massachusetts cannabis tourism guide helps you make the most out of your cannabis-friendly trip to Massachusetts!