Top 420 Friendly Ski Resorts in Colorado

Updated 10-2017
So it is going to be getting cold and snowy in Colorado and the 420 friendly ski season is once again at hand and we have the Top 420 Friendly Ski Resorts for you.  Will it be a bang or bust?  Only mother nature can decide and your attitude.
We hope that this quick little article of insight will help those of you who are new to skiing and where to go to get the proper training you need to have a great time on the slopes.
First off don't ski high, it can get you or someone else seriously hurt. Don't blaze on the hills!  That is a no go… ski patrol looks for people like that.  Not all hotels allow smoking, so find a 420 friendly place to stay here on our website or look one up yourself but keep it cool and be smart.  Be sure to take it slow and read our article about  420 Friendly HIGH altitude tips for skiers.
---
Breckenridge is one of the Top 420 Friendly Ski Resorts in Colorado. The location of this place lends it to excellent snow conditions.  They offer a high-speed quad chair that is fast and will keep you on the slopes practicing and less time waiting. The beginner slopes are very gentle and the instructors there can get you up and skiing in no time.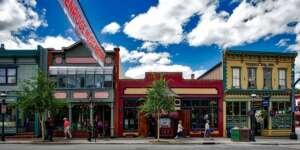 Breckenridge also has challenging ski slopes for advanced skiers too, so get on on that black diamond and have some fun!. Many local hotels provide ski-in and ski-out access to Breckenridge's trails, and some are 420 friendly. Just be very careful when out skiing and partaking.
---
Copper Mountain is located in Colorado, and offers some of the lowest-priced packages in the market. Long, wide beginner trails and progressively more difficult skiing can be found in the eastern half. Located near Vail, Copper Mountain shares the high country's best to offer snow conditions and provides spectacular lift access.
This is a favorite of all ski buffs and why it is on our Top 420 Friendly Ski Resorts. Remember no consuming on trail.
---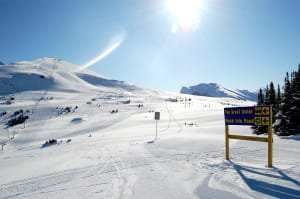 Buttermilk is part of the Aspen ski resort network. This is one of our nations best resorts way up in the Colorado mountains. Classes are small and offer personalized instruction from some great locals.
All runs are easy enough for beginners, you will find it easy to learn here just be careful. this place offers some well-kept trails that have scenic beauty and excellent overall skiing.
---
Crested Butte, this is another one of our good resorts. This place features long and very smooth runs. You can ski all day learning new things on these long runs and strengthening your skills. Crested Butte has hosted the U.S. Extreme Skiing Championship too.
This great resort has about 150 acres of novice terrain so go out and enjoy. You can find discount accommodations and even free skiing at specified times.
---
Find 420 friendly ski transportation here.
Thanks for reading our Top 420 Friendly Ski Resorts, see you on the slopes!
---