10 Best Bongs in 2022

---
Well hello there, So your here to look at some of the top 10 best bongs huh? We have found some of the best water pipes online for your money.  Thick, durable, clean hitting, head turning bongs. We have gone out for you and sourced some great water pipes. We love these and think you will love them too.
These bongs below are a wide variety of artistic flair and functionality. Take a look at what we deem as some of the ten best water pipes around. With DopeBoo you get worry free shipping with no breakage.
So light up a bowl and read about some of the best bongs you can buy for the cannabis connoisseur, like you… and possibly your 420 friendly spouse too. Hope you enjoy our picks of these what we call "Top 10 Best bongs for your money".

We do get affiliate commissions from any sales, but I dig every bong here.

---
Top 3 Best Bong Picks
Trident Laser Bong by Hitoki 

GRAV® Klein Sprocket Recycler – Great design and smooth hits.

The "Giraffe" from Boo Glass – Artistic design.

Here are the best top 10 bongs.

---
#1 – Hitoki Trident Laser Bong 24k gold
The Trident Laser Bong by Hitoki works by using a super laser to heat and combust your herbs in the chamber.
This laser combustion process provides a healthy alternative to the butane lighters used with most loose leaf smoking methods. The Trident is both stylish in this 24k gold plated version and opulent. The Trident provides users a new level of sophistication in herbal consumption. You can get it with out the 24k gold for a cheaper price if you want as well.
Water filtration
Multiple power settings
Safety interlocks
1 hour 45 minute fast charging
280+ uses on a single charge
This is the best bong you can buy in 2022.
---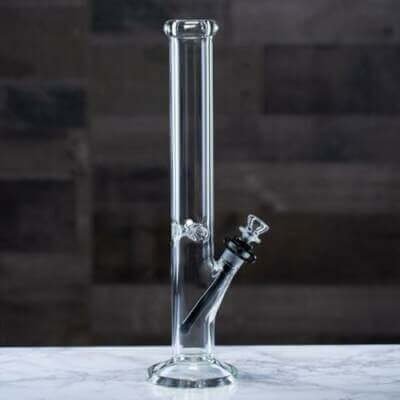 #2 – 17″ Super-Thick Straight Tube Bong
Everyone loves a straight tube water pipe because of the classic design with these glass bongs. The 17″ Tall straight tube bong is simple yet effective. It comes with a one hitter bowl, black downstem and ice catcher.
With a stable base and its very thick 9mm glass this bong is durable. People using this best bong state after knocking it over on a table, there was no damage. It is a top 10 bong for durablility.
---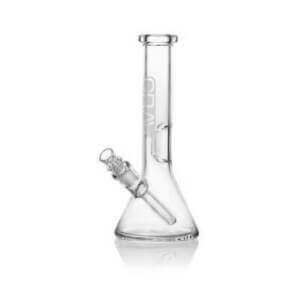 Everyone loves a beaker because of the classic no spill design with these glass bongs. The 12″ Tall 9mm Thick Glass Beaker Bong with Colored Downstem is intimidating to look at but it has a simple yet effective makeup
This has a fat, stable base and with its style and beauty, the reinforced joints for durability this will last for years. This is a top 10 bong that has a timeless look.
---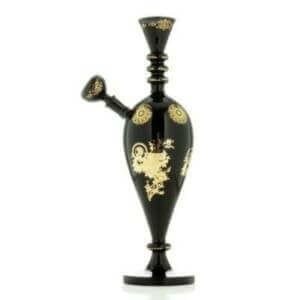 #4 – The China Glass "Nan" Dynasty Vase Water Pipe
This elegant pipe is one of the top bongs in the market. The design is for those who like fine quality glassware and this is why it is hard to find.
The pipe comes in three colors. This great piece comes with a glass male bowl that matches the color of choice.This is why it is part of our top 10 bongs list.
---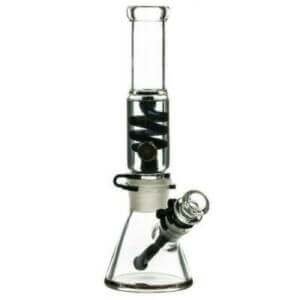 #5 – 11″ Freezable Beaker Bong
This glass bong from Boo Glass provides a tasty cold hit every time. The removable insert can be placed into a freezer for cold smooth hits whenever the mood arises.
The 11-inch beaker bong is crafted with thick clear glass, 14 mm, 45-degree female joint is fitted with a removable down stem. Get one now and have your friends envious. One of the best freezable bongs you can get.
---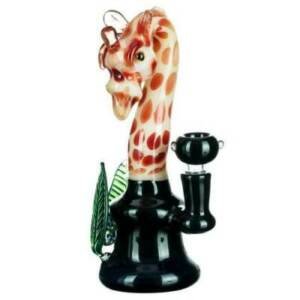 #6 – Boo Glass Giraffe Neck Bong
This giraffe bong will take you to another land. This water pipe keeps your friends wanting more. The "Giraffe" from Boo glass is small enough you can take to a party and have guests enjoy its fun design.
This 90 degree 14mm female pipe has a complimentary male glass bowl. So load a bowl of your favorite strain and enjoy this rig. This is a must have on our best bongs list.
---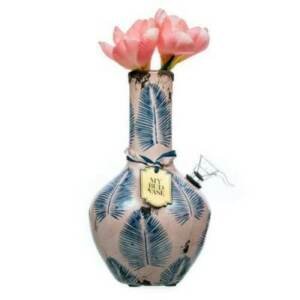 You have to get this bong for your collection. The look is timeless and this is one of the best bongs we have seen for overall value.
The "Pakalolo" Water Pipe, handcrafted by My Bud Vase features a Funnel Style Bowl with Pinch Handle, 45° joint and female joint. When your done using the bong for smoking, you can place faux flowers into the mouthpiece to hide it.
---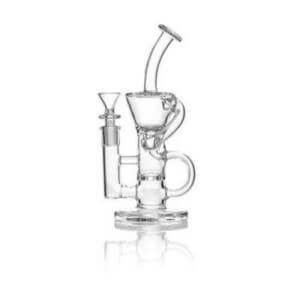 #8 – 9″ Klien Sprocket Recycler Bong – Clear
The GRAV® Klein Sprocket Recycler features an innovative "sprocket disc" perc that forces smoke and water through small slits that trap ash and tar for cleaner hits. It comes with a funnel bowl and various colors.
This delivers smooth hits by moving smoke and water between the two chambers. A best bong on our list because of its design and smoothness.
---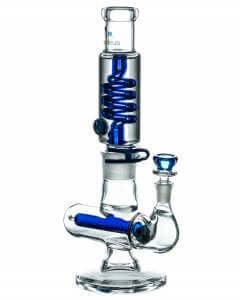 #9 – Glycerin Coil w/ Colored Inline Perc Bong
This bong comes with a 14mm male funnel-style bowl and a 14mm standard bowl. You can also get this top 10 water pipes in green too. This is a top 10 bong!
You can remove the upper coil chamber to keep it chilling in the freezer, pop it in when you smoke a bowl, and get some of the "Chillest" hits around.
---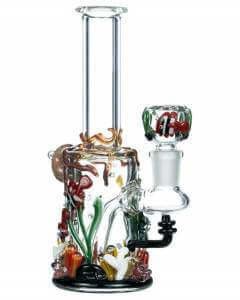 #10 – "Under the Sea" Mini Bong
The Under the Sea Mini Bong will carry you from bedroom to beachside with ease. Empire Glassworks proudly crafts each hand-worked piece from thick, sturdy glass in their California studio.
With a straight neck design it features a flared base, fat can chamber, diffused downstem, and flared mouthpiece. This is a top 10 bong that has a timeless look.
---
Well there you have it, what we here at USAWeed.org would call "some of the best bongs in the world". We will be having more top 10 water pipes as we want to cover all we can about this subject.
Thanks for reading our best top 10 bongs &water pipes for 2018 article.