Top 10 Bongs – Water Pipes of 2018
---
Well hello there, So your here to look at some of the best top 10 bongs huh? We have found some of the top 10 water pipes online for your money.  Thick, durable, clean hitting, head turning bongs. We have gone out for you and sourced some great water pipes, that we found on DankStop. We love these and think you will love them too.
These bongs below are a wide variety of artistic flair and functionality. Take a look at what we deem as some of the ten best water pipes around. With DankStop you get worry free shipping with no breakage.
So light up a bowl and read about some of the best bongs you can buy for the cannabis connoisseur, like you… and possibly your 420 friendly spouse too. Hope you enjoy our picks of these what we call "Top 10 Best bongs for your money".

We do get affiliate commissions from any sales, but I dig every bong here.

---
Top 3 Picks
Twisted Dragon Bong – Artistic durability. 

Half Fab Perc Mini – Great design


17″ Triple Honeycomb Quad Circ Perc Bong – Smoothest hits.
Here are the best top 10 bongs.

---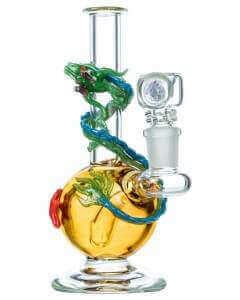 #1 – Twisted Dragon Bong
Twisted Dragon Bong from Empire Glassworks is fierce. The main feature on this water pipe is the worked glass dragon that wraps around the neck.
This comes included with a 14mm male bowl is a nifty glass opal with an Empire Glassworks logo in the center. This themed glass bong is made with thick, high quality glass right here in the USA. Pick up this top 10 bong for yourself and make your friends drool.
---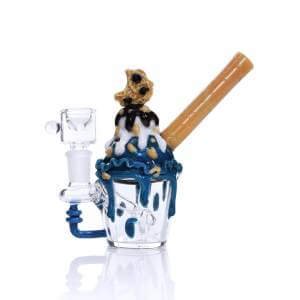 #2 – Cookie Monster Ice Cream Sundae Mini Bong
This great artistic piece with a half-eaten borosilicate cookie, melting ice cream sundae. Made for dry herbs this bong stands 5 inches tall. Your friends will totally love this top ten bong as it is a crowd pleaser. This is one of the best bongs online. Look at the glass work on this water pipe!
It comes with a 14mm female bowl color coded stem and accessories. Handmade in Placentia, California by Empire Glassworks
---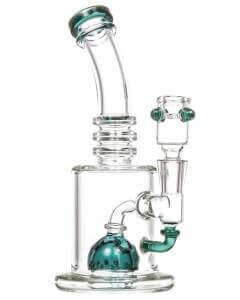 #3 – Half Fab Egg Perc Water Pipe
This DankStop top 10 water pipe comes with a half faberge egg percolator. The egg percolator is known for its wild signature look and excellent filtration capability. This is one of the best water pipes you can find.
The flared mouthpiece gives you solid hit without any hassle. The perc works like a charm for blazing your next session. Load after load this water pipe will stand the test of time.
This is a "great piece of glass" to pick up. This is one of the best bongs around!
---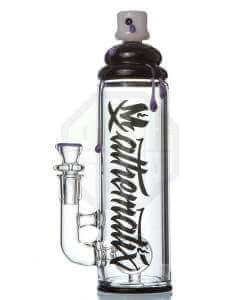 #4 – Spray Can Water Pipe with Purple Slyme Drips
This glass water pipe by Mathematix is sure to stand out in your glass collection with its creative design. The spray can theme features beautiful detail, and is very durable.

This spray can pipe has features that make for an excellent smoking experience, this water pipe has a double sided honeycomb barrel perc branching off the 90˚ 14mm polished female joint. It contains a white glass nozzle mouthpiece and black glass on the top and accented on the base. This is why it is part of our top 10 bongs list.
---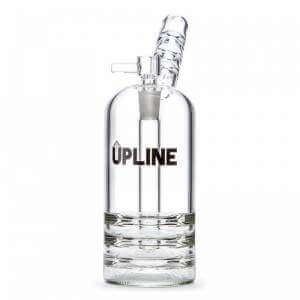 #5 – 9″ Upline Upright Bubbler Bong
From the mad-science mind of Micah Evan's and Grav Labs' This piece is a great one because of it being a thick, durable glass bong. This great piece comes in 14 inches for huge hits.
This is made from very thick glass and includes the diffused downstem and Dewar sealed 14mm fitting. This is a great water pipe for the price. Get one now and have your friends envious.
---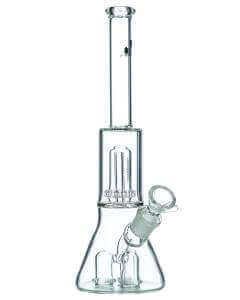 #6 – Triple to Single UFO Perc Beaker Bong
This glass masterpiece has a total of four UFO percs! The Triple to Single UFO Perc Beaker Bong diffuses your smoke a lot of times on its way through this top 10 water pipe.
This cool ass top 10 bong has a beaker base, which holds the first three UFO percs in it. so load a bowl and enjoy this rig. This is a must have on our best bongs list.
---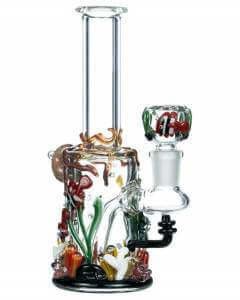 #7 – "Under the Sea" Mini Bong
You have to get this bong for your collection. the look is timeless and this is one of the best bongs we have seen for overall value. Under The Sea bong is yet another beautiful example of glass art that Empire consistently makes for its fans. This water pipe features a beautiful aquarium/coral reef theme that is decorating the chamber and 14mm male bowl.
The designs feature an octopus, starfish, coral, sea anemones and other sea creatures. Get this top 10 water pipe today!
---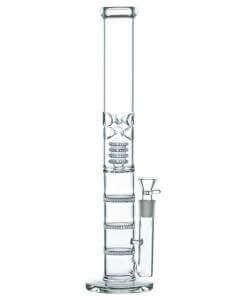 #8 – 17″ Triple Honeycomb Perc to Quad Circ Perc Bong
This monster has three separate honeycomb percs and another four circ percs, making o for a tasty hit is guaranteed every time. Each honeycomb percolator has tons of miniature holes which filter your smoke or vapor on its way up the tube.
Each of these circ percs has vertical slits for further filtration. So use a nail or a bowl and enjoy the smoothest hits you have ever had.
---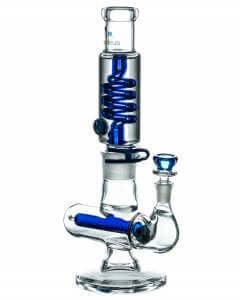 #9 – Glycerin Coil w/ Colored Inline Perc Bong
This glass bong from Nucleus provides a tasty cold hit. This bong comes with a 14mm male funnel-style bowl and a 14mm standard bowl. You can also get this top 10 water pipes in green too. This is a top 10 bong!
You can remove the upper coil chamber to keep it chilling in the freezer, pop it in when you smoke a bowl, and get some of the "Chillest" hits around.
---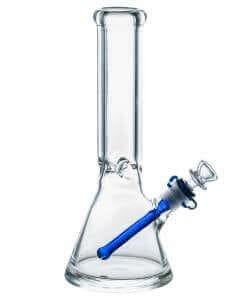 #10 – 12″ Beaker Bong

Everyone loves a beaker because of the classic no spill design with these glass bongs. The 12″ Tall 9mm Thick Glass Beaker Bong with Colored Downstem is intimidating to look at but it has a simple yet effective makeup
This has a fat, stable base and with its color glass accents for some style and beauty, to the reinforced joints for durability this will last for years. This is a top 10 bong that has a timeless look.
---
Well there you have it, what we here at USAWeed.org would call "some of the best bongs in the world". We will be having more top 10 water pipes as we want to cover all we can about this subject.
Thanks for reading our best top 10 bongs &water pipes for 2018 article.