Welcome to our Ultimate Cannabis Tourism Guide for Oregon. Oregon is quickly becoming a hotspot for cannabis tourists. With its relaxed laws and abundance of dispensaries, it's no wonder why people are flocking to the Beaver State to get their fix.
If you're looking for some advice on where to go, look no further! In this article, we will discuss 10 of the best places in Oregon to visit for cannabis tourists. Whether you're a first-time visitor or a seasoned pro, you'll find something here that piques your interest!
For all the laws and rules about Oregon cannabis go here.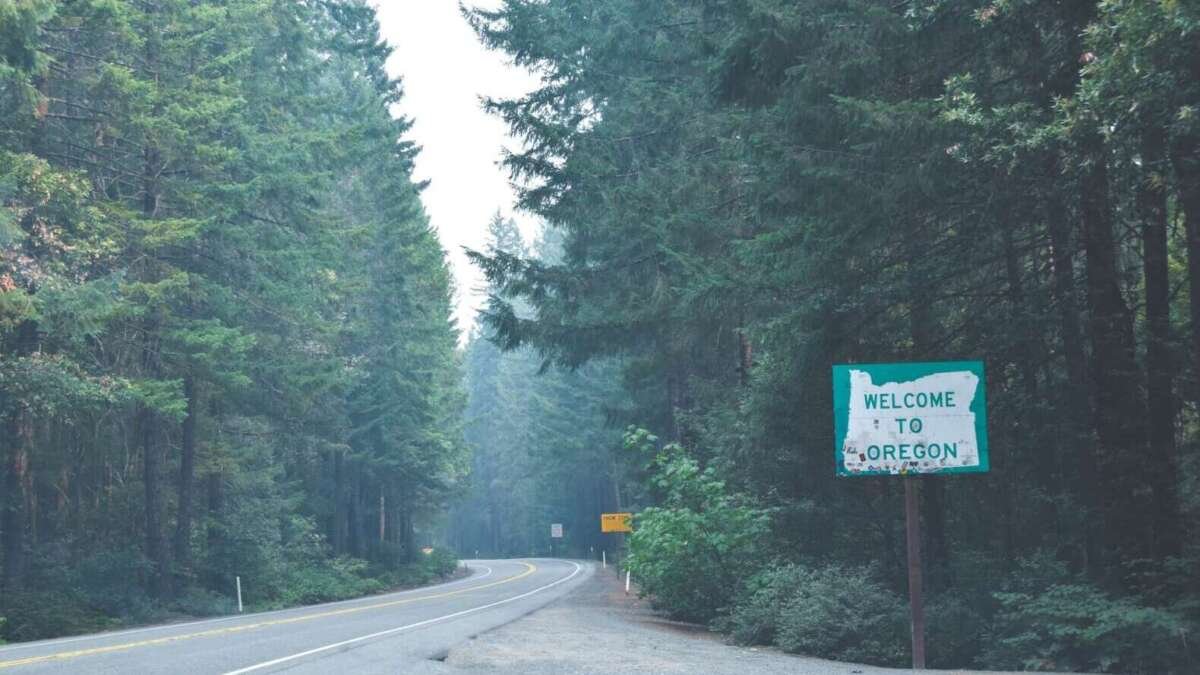 Oregon Cannabis Tourism Guide
1. Portland: With over 120 cannabis dispensaries and a thriving cannabis culture, Portland is the perfect destination for cannabis tourists. Not only can you find great quality cannabis products at these dispensaries, but you can also explore the city's lively nightlife and music scene. Portland does have a cannabis tour company High 5 Tours.
Best recreational dispensary:
Some great places to see in Portland are:
• International Rose Test Garden: Located in the city's beautiful Washington Park, the International Rose Test Garden offers visitors a stunning array of gorgeous rose varieties from around the world.
• Portland Japanese Garden: This stunning garden is situated in the hills of Washington Park and offers a tranquil escape from the hustle and bustle of city life.
• Oregon Zoo: The Oregon Zoo is a great place to visit for those who want to learn about animal conservation and get close to some of the most fascinating creatures on earth.
• Washington Park: Washington Park is a sprawling green space that offers a wide range of recreational activities, including jogging paths, picnic areas and sports fields.
• Lan Su Chinese Garden: This exquisite garden offers a haven of peace and tranquility in the heart of downtown Portland. It features ponds, pavilions and an intricate system of pathways. It's a must-see for any visitor to Portland.
---
2. Eugene: Located just south of Portland, Eugene has its own cannabis scene that should not be overlooked by cannabis tourists. The city offers a variety of cannabis-related activities such as cannabis tours and workshops, as well as plenty of recreational opportunities in nature areas like Skinner Butte Park and Alton Baker Park.
Best recreational dispensary:
A few things to see in Eugene:
The University of Oregon campus: Home to the Ducks sports teams and surrounded by lush greenery, the UO campus is one of the most picturesque places to visit in Eugene.
The Saturday Market: A weekend community market located downtown, featuring local artists and vendors selling their handmade goods.
The Oregon Air & Space Museum: Located near the Eugene Airport, this museum is a great place to explore all things aviation-related and view vintage aircraft.
Owen Rose Garden: A peaceful and beautiful garden located in the center of downtown Eugene, perfect for a relaxing stroll or picnic.
Alton Baker Park: Located along the Willamette River, this park offers a variety of outdoor activities, such as biking and kayaking, as well as beautiful views of the river.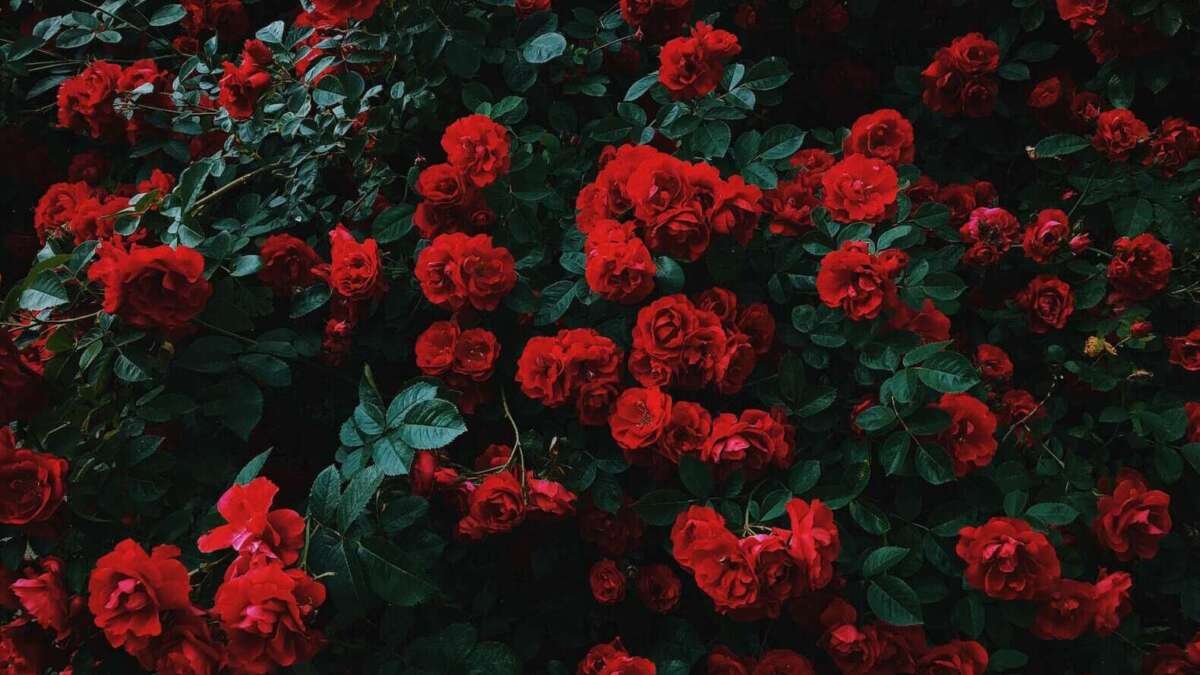 ---
---
3. Ashland: Home to Oregon Shakespeare Festival, Ashland is an ideal spot for cannabis tourists looking for some culture with their bud! With a variety cannabis rec shops, visitors can enjoy a variety of cannabis products as well as the city's beautiful parks and performing arts venues.
Best recreational dispensary:
Highlights in Ashland include:
Lithia Park: With lush greenery, bubbling streams, and a wide variety of unique flora and fauna, this 93 acre park is a must-visit for anyone looking to get out and explore the natural beauty of Ashland.
Oregon Shakespeare Festival: Enjoy the amazing works of William Shakespeare by attending the Oregon Shakespeare Festival, held every year from February to October.
Mount Ashland: Take a hike up the tallest peak in the Siskiyou Mountains with an elevation of 7,530 feet above sea level.
The Oregon Vortex: Take a fascinating journey through the mysterious Oregon Vortex, where strange phenomena has been known to occur.
ScienceWorks Hands-On Museum: Get your hands on science at the ScienceWorks Hands-On Museum, where you can explore interactive exhibits and experiments.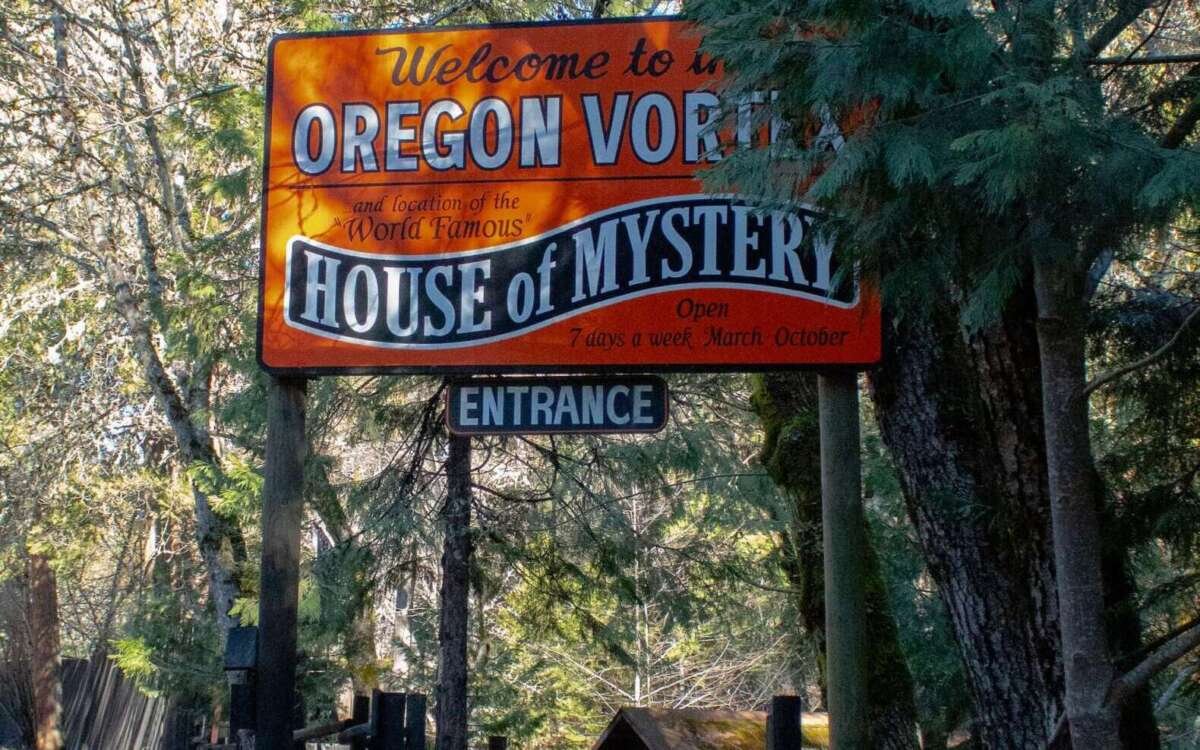 ---
4. Bend: Located in Central Oregon at the foothills of the Cascade Mountains, Bend is one of the most cannabis-friendly cities in Oregon. With a ton of cannabis retail stores and a whole lot of outdoor areas to lounge and indulge, cannabis tourists can enjoy some of Bend's stunning natural beauty while exploring what this cannabis-friendly city has to offer!
Best recreational dispensary:
Some things to be sure to see or do in Bend are:
Tumalo Falls: Located in the Deschutes National Forest, this magnificent waterfall is a must-see for any nature lover. Make sure to take a hike, admire the wildflowers, and bring your camera!
High Desert Museum: A fun-filled educational experience, the High Desert Museum offers an exciting journey through Central Oregon's natural and cultural history.
Drake Park: Located in the heart of downtown Bend, Drake Park is a great spot for picnicking, walking along the Deschutes River Trail, or enjoying the amazing views of the Three Sisters mountains.
Deschutes Brewery: Sample some of Bend's finest beer at Deschutes Brewery, a popular destination for both locals and tourists alike.
Smith Rock State Park: For an adventure-filled day, head to Smith Rock State Park and explore the stunning landscape, rock climbing routes, and numerous trails. If you're lucky, you may even spot some of the area's wildlife!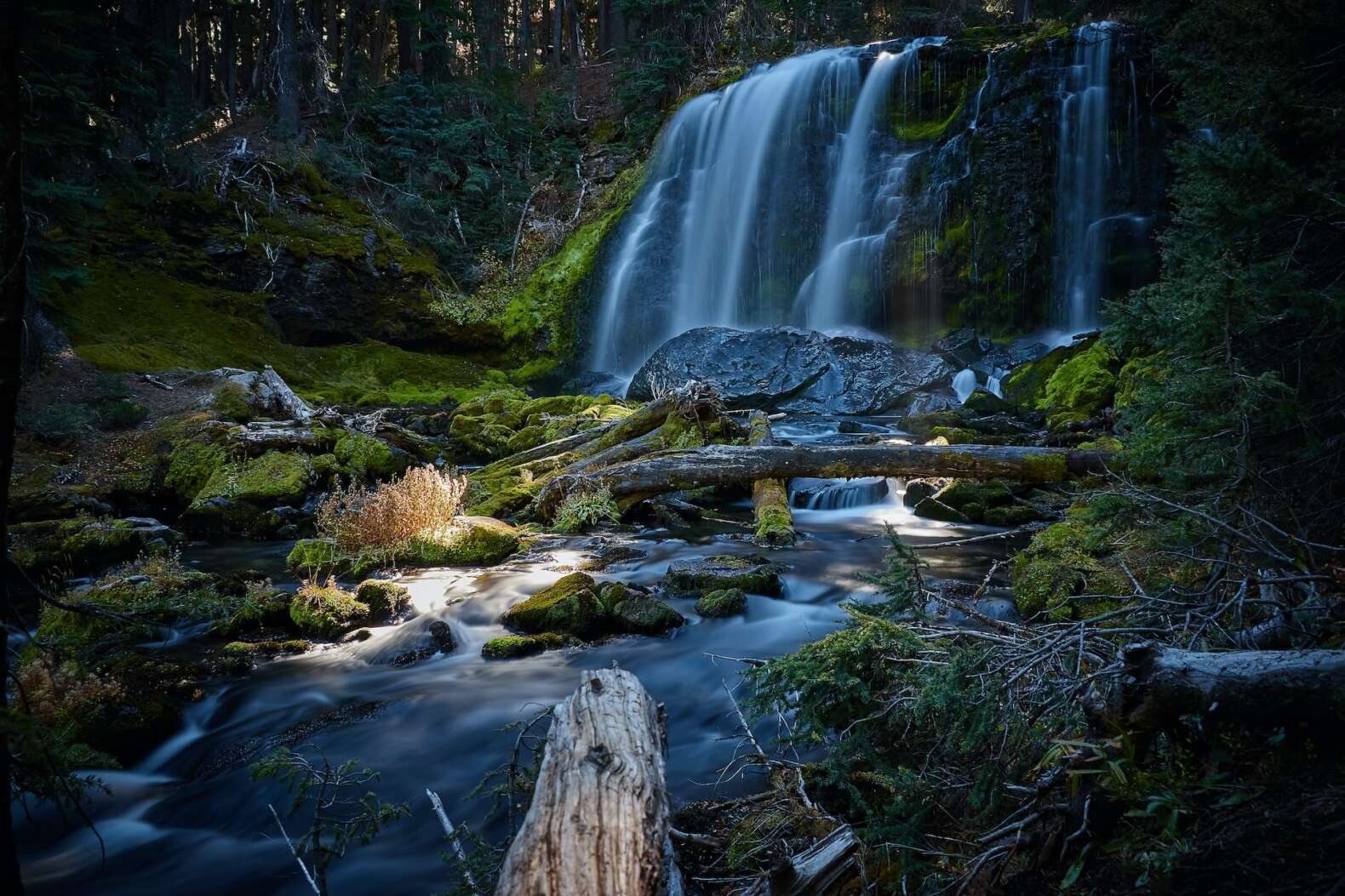 ---
5. Hood River: Located on the Columbia River Gorge between Troutdale and The Dalles, Hood River offers cannabis tourists plenty to see and do. Whether you're looking for outdoor recreation opportunities or just a chill place to relax with your bud, Hood River has something for cannabis tourists.
Best recreational dispensary:
When you in the Hood River, Oregon area, be sure to hit these places:
• Multnomah Falls: Located just a short drive from Hood River, this majestic waterfall is an absolute must-see.
• Columbia River Gorge: Explore over 80 miles of spectacular natural surroundings, breathtaking views and plenty of outdoor activities.
• Hood River Fruit Loop: Take a relaxing drive through the orchards, farms and wineries of Hood River's Fruit Loop.
• Mount Hood Meadows: A popular spot for skiing and snowboarding, Mount Hood Meadows offers a winter wonderland right in your own backyard.
• Windsurfing on the Columbia River: With strong winds and reliable conditions, Hood River is considered one of the best places in the world for windsurfing. Feel the thrill as you take on the waves.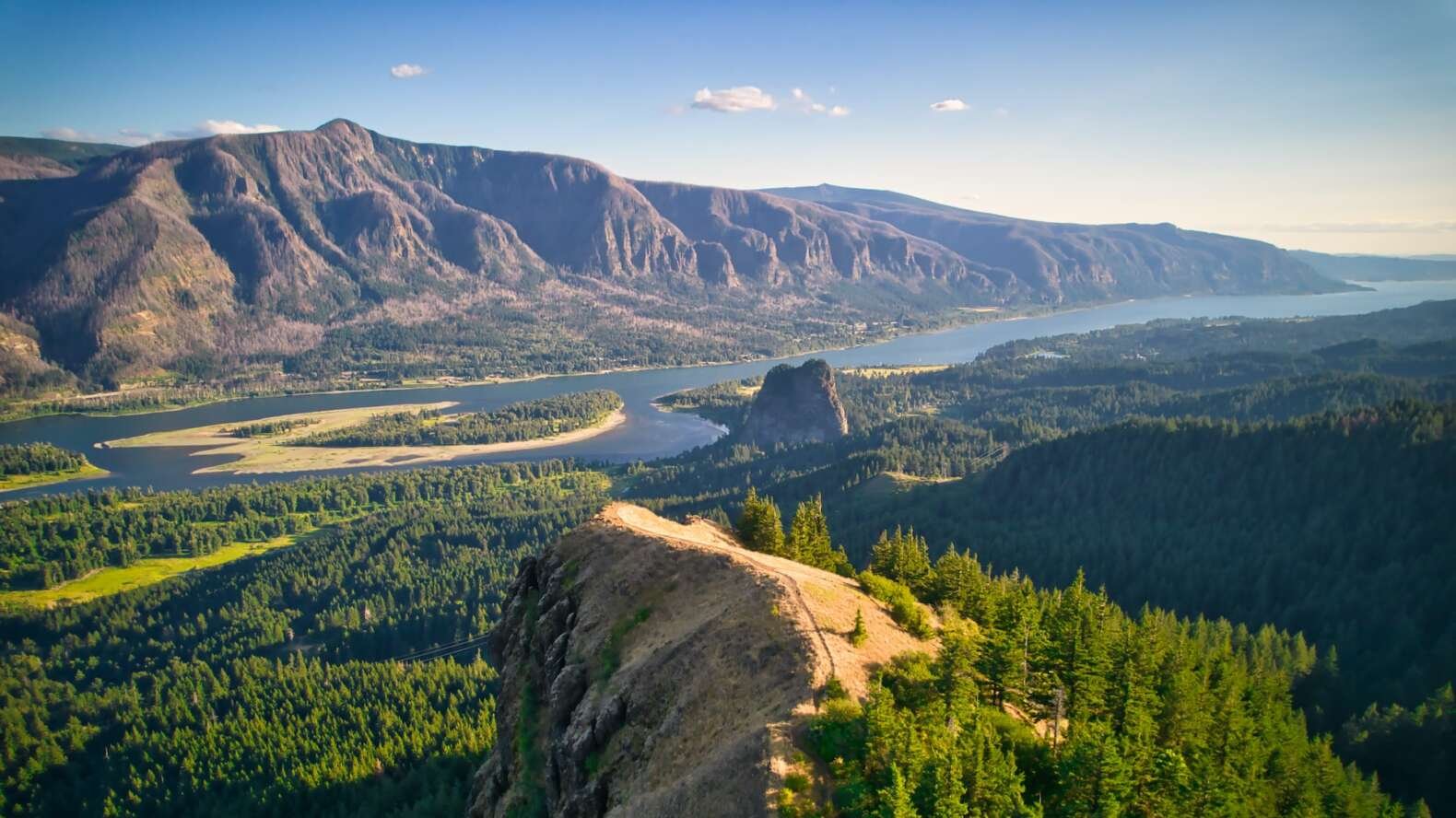 ---
6. Corvallis: Home to Oregon State University, Corvallis is an ideal cannabis tourist destination due to its small-town charm and cannabis-friendly atmosphere. With plenty of cannabis retailers and and places outdoors to lounge, visitors can explore the city's unique sights and attractions while enjoying some cannabis products along the way!
Best recreational dispensary:
Corvallis is a smaller town, but these things are a must see:
Oregon State University: Explore the iconic campus of Oregon State University, where you can enjoy a variety of attractions like the Memorial Union Quad, the Valley Library, and many more.
McCall Marine Park: Located near downtown Corvallis, this park is a great spot to take in some scenery and catch an amazing view of the Willamette River.
InfiniTea: Stop by this unique tea shop, which serves a wide selection of teas, tisanes and delicious snacks.
Corvallis Farmers Market: Browse through the local produce, baked goods and handmade crafts that are featured at this popular farmers market.
Peavy Arboretum: Explore more than 500 acres of tall trees, lush meadows and varied wildlife at this beautiful outdoor preserve.
---
7. Salem: Located in northwest Oregon, Salem offers cannabis tourists a variety of activities and attractions to enjoy while exploring the area's cannabis scene. Not only does Salem have several cannabis retail stores, but it also boasts cultural spots such as the Hallie Ford Museum of Art and Riverfront Park!
Best recreational dispensary:
When is Salem, don't go look for witches, instead do these cool things:
Bush's Pasture Park: Take a stroll through the beautiful gardens, forests and meadows at Bush's Pasture Park.
The Deepwood Estate: Take a tour of the historic Victorian property at The Deepwood Estate and learn about its past.
Riverfront Park: Spend a day at Salem's picturesque Riverfront Park and view its stunning views of the Willamette River.
Enchanted Forest Theme Park: Experience the thrills and fun of a theme park right here in Salem at Enchanted Forest.
Oregon Garden: Explore the stunning landscape of Oregon Garden, including its 28 unique gardens and plant collections.
---
8. Coos Bay: Located on the south coast of Oregon, Coos Bay offers cannabis tourists plenty of outdoor activities to enjoy while exploring the cannabis scene. From hiking and biking trails to sightseeing tours and retail stores, there's something for everyone in Coos Bay!
Best recreational dispensary:
Be sure to see these when your in Coos Bay:
Coos Bay Boardwalk: This waterfront promenade features restaurants, shops, a children's playground and an amphitheater.
Oregon Dunes National Recreation Area: This 40-mile stretch of sandy coastline is a paradise for off-road enthusiasts and beachgoers.
Coquille River Lighthouse: Visit the restored 19th-century lighthouse and learn about local maritime history.
Shore Acres State Park: Take in the spectacular views of crashing waves, sea stacks and rugged coastline.
North Bend Library Museum: Take a tour of this library-museum complex and learn about local history, culture, and art.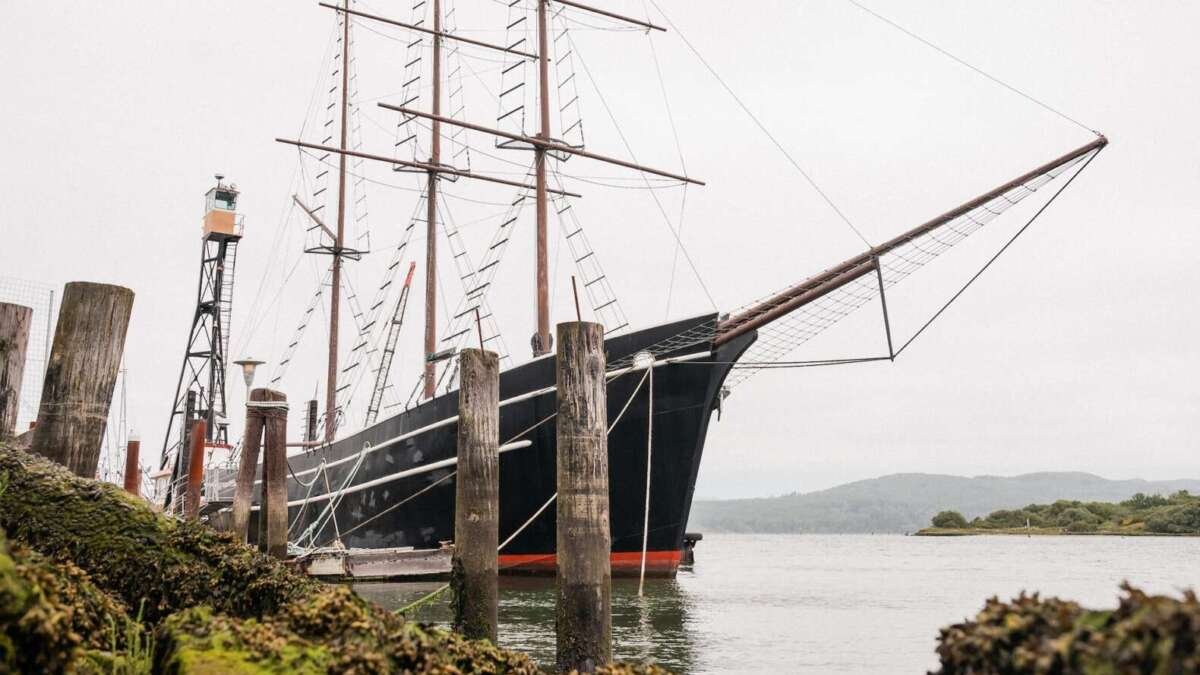 ---
9. Medford: Located in southwest Oregon, Medford is a cannabis tourist destination with something for everyone. With its many rec stores, museums, eateries and other attractions such as Rogue Valley Mall, cannabis tourists can explore all that this city has to offer!
After you get breakfast be sure to check out these cool places:
Crater Lake National Park: This stunning national park is located just two hours away from Medford and offers breathtaking views of the lake and its surrounding area.
Southern Oregon Wineries: With dozens of wineries scattered throughout the nearby cities, it's easy to spend an afternoon tasting and savoring some of the area's finest wines.
Applegate Valley: This scenic valley is known for its artisanal food and craft beer, with plenty of restaurants and breweries to explore.
Rogue Gorge: Located in the heart of the region, Rogue Gorge offers breathtaking views of the Rogue River and its surrounding area.
Table Rocks: These two mesas are some of the most popular areas for hiking, offering stunning views of the nearby Rogue Valley and its surrounding mountains.
---
10. Astoria: Located at the mouth of the Columbia River on the northwest coast of Oregon, Astoria is an ideal destination for cannabis tourists looking for some adventure and relaxation. With cannabis retail stores and beachside activities such as kayaking and whale watching, cannabis tourists can relax and explore all that Astoria has to offer!
Best recreational dispensary:
Being a port town, Astoria has a lot of great history and a few must see places:
Astoria Column: This iconic landmark features a 125-foot tower, offering stunning views of the Columbia River and the surrounding area.
Astoria Riverwalk: A scenic walking path along the banks of the Columbia River, perfect for a leisurely afternoon stroll.
Fort Stevens State Park: Spanning 4,300 acres of beaches, forests and wetlands, this historic park is a great place to explore the great outdoors.
Flavel House Museum: Explore this beautifully restored 1885 mansion and learn about the city's Victorian past.
The Hammond Marina: Take a tour of the marina's saltwater aquarium and learn about local marine life. Enjoy some of the best seafood restaurants in the area, or take a romantic walk along the docks.
Astoria Sunday Market: Visit this lively outdoor marketplace to explore local arts, crafts, and produce. Grab some lunch from one of the many food vendors, or shop for handmade souvenirs.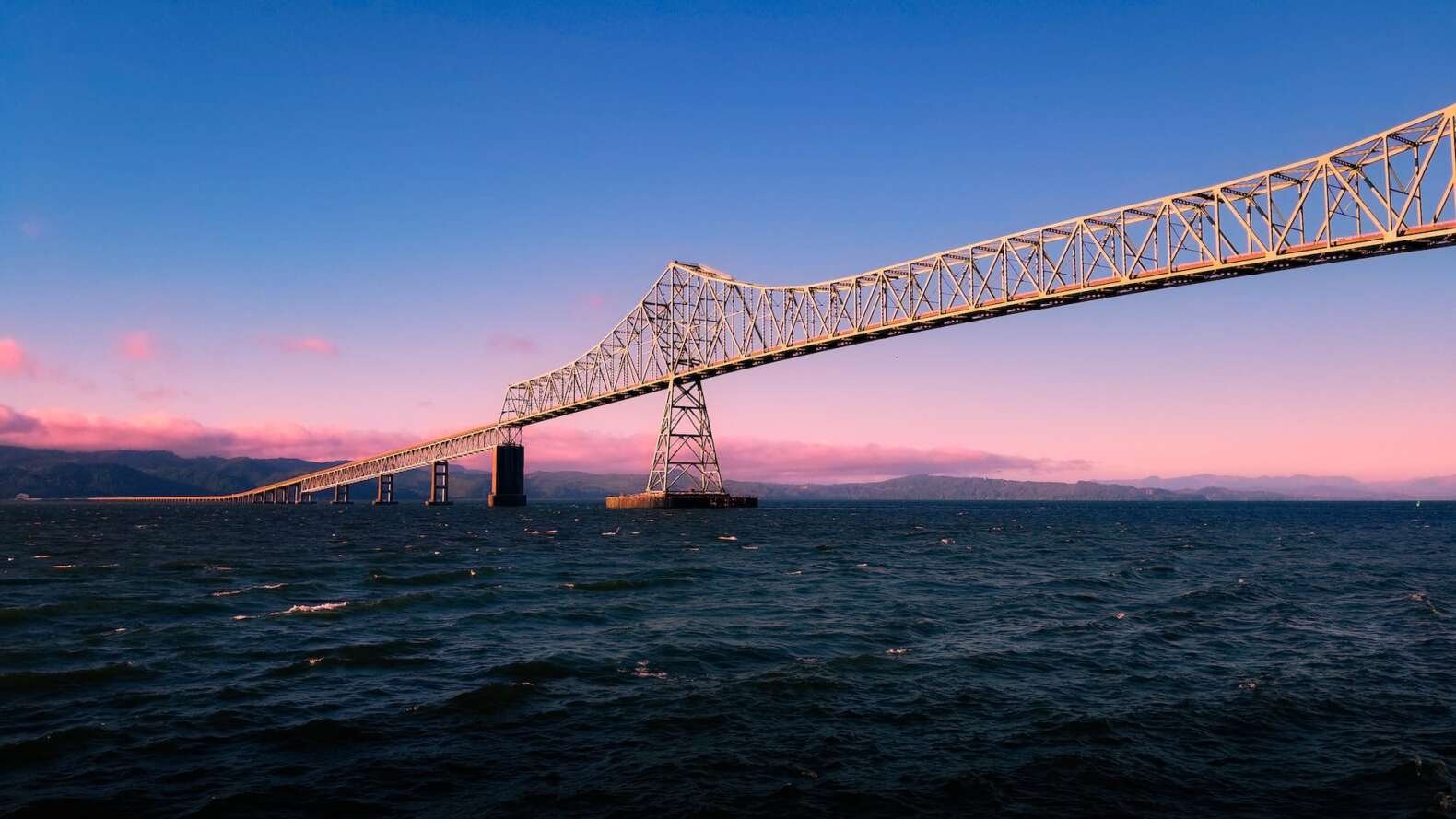 So that ends this Oregon cannabis tourism guide. Whether you're a cannabis connoisseur or just looking for some fun cannabis-related activities while in Oregon, these 10 destinations are sure to provide cannabis tourists with an unforgettable experience!
From Portland to Coos Bay and everywhere in between, there's something here for cannabis tourists of all tastes. So don't wait any longer—start planning your cannabis travel guide for Oregon today!