Best places for Stoners to Visit in 2023
Listen up, cannabis connoisseurs! 2023 is here and, let me tell ya, the weed scene is buzzing louder than ever. Pack your bags and clean out your pipes, we're taking you on a journey through the top five weed-friendly cities of the year – Denver, Los Angeles, Las Vegas, Portland, and San Diego.
Now all of these cites are on our site for you to find cannabis friendly lodging, recreational dispensaries and any other 420 friendly activity you may want in the city you want. Read on.

Denver: More Than Just Mile High
First stop, Denver, Colorado. Known for its Rockies and craft beers, but did you know it's also a weed wonderland? With super chill laws and dispensaries galore, Denver is like a buffet for stoners. Check out the events, weed culture and immerse yourself in a world where 'mile-high' takes on a whole new meaning.
When in Denver you're in for a wild, green ride. Known as the 'Mile High City,' Denver boasts more than just impressive peaks—it's also home to an ever-growing cannabis culture that has taken root in the heart of Colorado. There's more than 200 dispensaries peppered around the city, each offering an assortment of high-quality, potent weed that won't empty your pockets. The Mile High 420 Fest is a notable annual event, attracting thousands of like-minded individuals for a celebration of everything green and glorious. Light up and see if you can get a contact high from cannabis? But don't let your high stop at the festival.
Denver has much more to offer to the discerning stoner. Fancy skiing down the powdered slopes of the Rockies? Or perhaps a tranquil hike through forest trails is more your speed? Either way, Denver has you covered.
And if nature's not your scene, the city is rich with cultural attractions too. Contemporary art museums offer a feast for the senses, while concerts at Red Rocks Amphitheater provide the perfect backdrop for your cannabis-infused escapade. Denver truly is a playground for the modern stoner, offering a unique blend of natural beauty, vibrant culture, and, of course, some of the best weed you'll find anywhere. So, light up and let Denver take you higher.

Los Angeles: Where Green Meets Glam
Next up, we're cruising to Los Angeles, California, where the glitter of Hollywood meets the green of cannabis culture. LA's weed laws are almost as relaxed as its beach bums, making it a prime location for pot lovers. From trendy dispensaries to dope cannabis-infused dining experiences, the City of Angels will surely make you feel in 'high' spirits.
LA has long been a pioneer in the marijuana movement, being one of the first cities to legalize medical marijuana. This early adoption, combined with the city's warm climate and dedicated cultivators, has made LA a hotbed for cannabis innovation. The city is known for producing some of the world's most popular and potent strains, thanks to some of the finest growers in the industry.
In Los Angeles, cannabis dispensaries are as common as Starbucks. Each one is a treasure trove of unique strains, edibles, tinctures, and more, catering to both medicinal and recreational users. These dispensaries reflect the city's diverse and vibrant weed culture, offering something for every kind of stoner.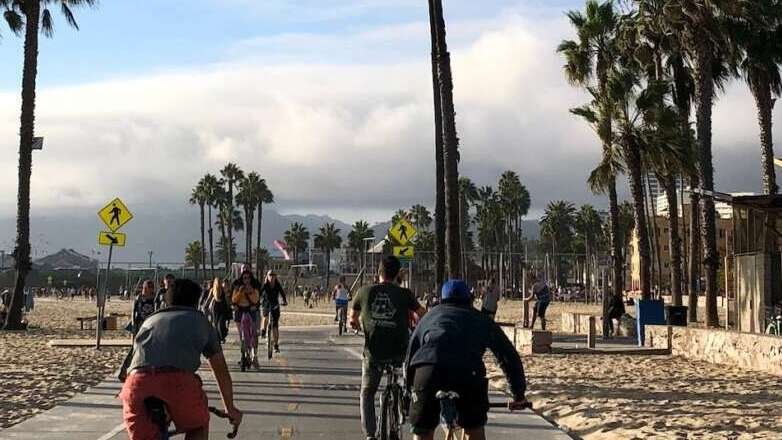 But LA isn't just about rolling up and chilling out—it's also about living it up! The city's bustling art scene, with its myriad of galleries and exhibitions, offers an enriching experience for the culturally inclined stoner. And let's not forget about the food. LA's food scene is as diverse as its population, so whether you've got the munchies for some street tacos or crave a gourmet culinary experience, the City of Angels has got your taste buds covered.
If you're more into nature, LA doesn't disappoint. Take a relaxing stroll down Venice Beach or challenge yourself with a hike up to the iconic Hollywood sign—both perfect places to light up and take in the scenery. And when the sun goes down, the city comes alive with countless concerts, clubs, and events, providing the perfect end to a day of high adventures.
Los Angeles perfectly marries the worlds of glamour and ganja, creating a unique experience that every stoner needs to add to their bucket list.

Las Vegas: High Stakes and Higher Times
What happens in Vegas, stays in Vegas, right? Especially when it involves enjoying the city's thriving cannabis scene. Try your luck at the slots, then chill out at a weed lounge—Vegas truly is the adult playground. The Sin City has embraced the green wave with as much enthusiasm as its bright lights and flashy casinos, making it a prime location for marijuana mavens.
The first stop for any cannabis enthusiast has to be Planet 13, dubbed the world's largest dispensary. This isn't just a store; it's an experience. Picture this: a 112,000 square-foot cannabis superstore and entertainment complex. But Planet 13 isn't stopping there. Soon, it'll be home to the Cannabition Cannabis Museum, a shrine to all thing's marijuana and a cannabis consumption lounge.
The Las Vegas Tasting Room at Nuwu Cannabis Dispensary is also a must visit to indulge and relax with your friends. There is a cover charge.
In Vegas, finding cannabis-friendly accommodation is easier than hitting a straight flush. The city offers a wealth of vacation rentals that are 420-friendly, allowing you to enjoy your stash in comfort and privacy. But when it comes to replenishing your supplies, take a tip from the locals—avoid the glitzy dispensaries on the Strip. Although tempting, these stores often charge sky-high prices for mediocre products. A short drive off the Strip will lead you to quality dispensaries with lower prices and better products.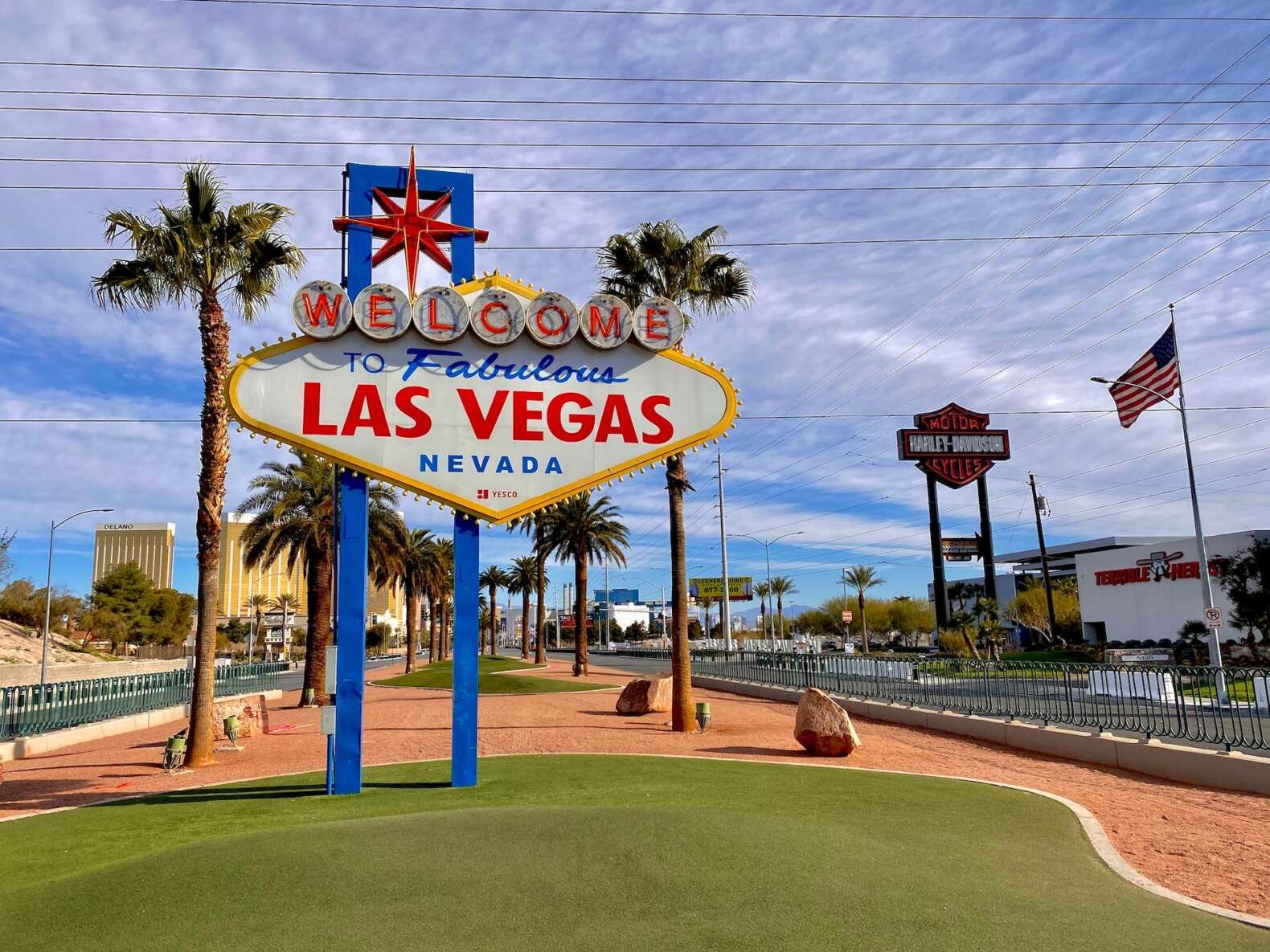 Beyond the neon glow, Vegas has a lot more to offer. If you're a fan of adrenaline, how about lighting up and then taking on the world's tallest observation wheel, the High Roller? Or, if you fancy a magical marijuana experience, don't miss the many mind-bending shows on offer, from Cirque du Soleil to Penn & Teller. Of course, for the foodies, there's an endless buffet of dining experiences to explore, from gourmet eateries to delightful hole-in-the-wall spots.
Las Vegas is the city where the stakes are high, and the times are even higher. Roll the dice, light your pipe, and get ready for an unforgettable trip.

Portland: Where Hip Meets Hemp
Buckle up for a green trip to the Pacific Northwest! Our next stop is Portland, Oregon, a city that marries hipster cool with the laid-back, liberal vibes of the weed world. Known for its craft beers and quirky doughnut shops, Portland's burgeoning cannabis scene is yet another reason why it's dubbed the 'City of Roses'.
The city's dispensary game is on point. You'll find everything from small, boutique-like shops selling locally grown strains to larger establishments offering a vast range of products. One place that stands out is Farma, a dispensary that takes a scientific approach to its stock, categorizing strains by chemical composition rather than the typical indica/sativa/hybrid labels.
Portland's contribution to cannabis culture doesn't stop at dispensaries. It's also home to the annual Oregon Leaf Bowl, a competition celebrating Oregon's craft cannabis, as well as several CBD-infused yoga classes that marry the physical benefits of yoga with the calming effects of cannabis.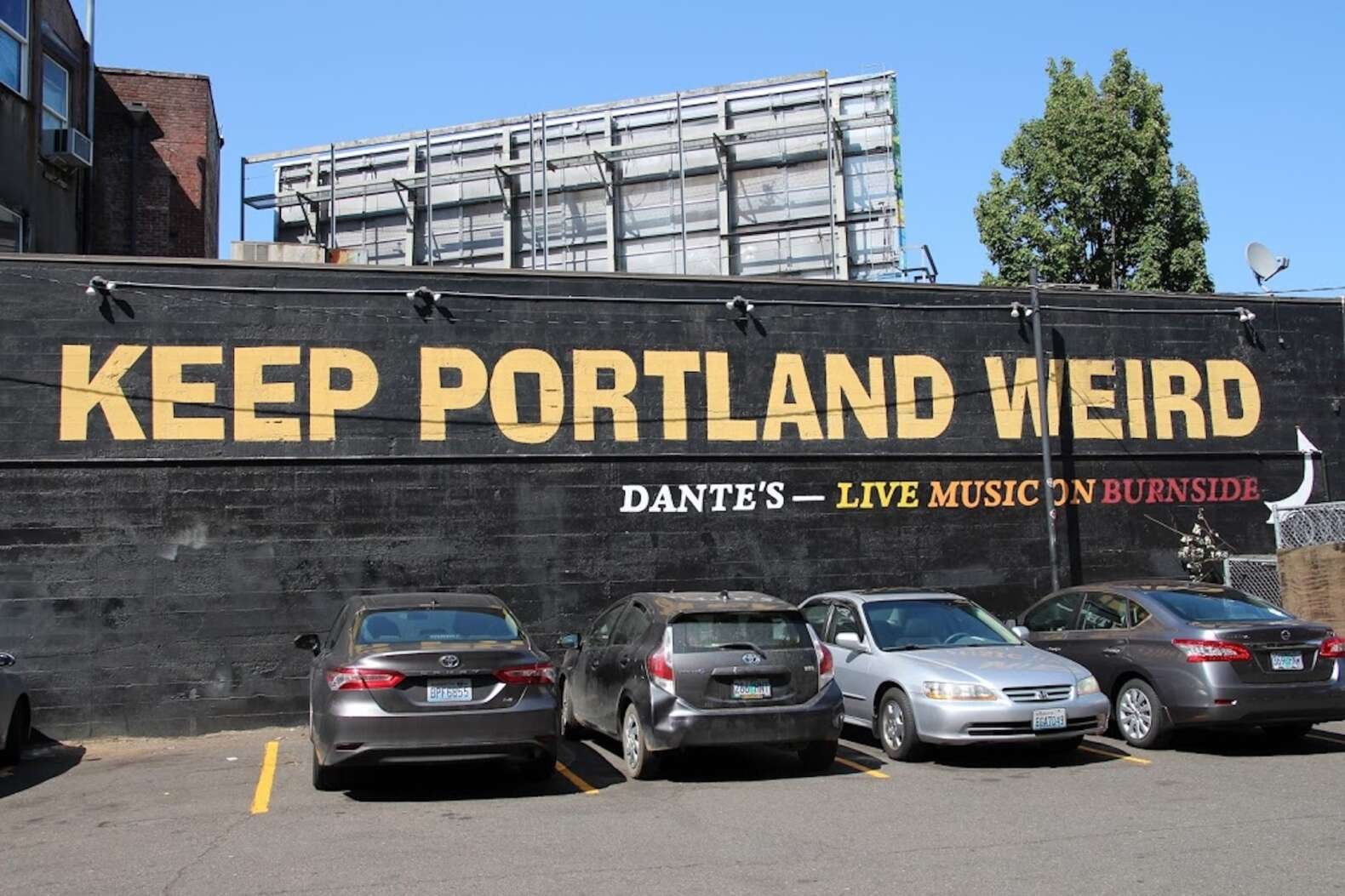 However, remember to follow the local laws: you can possess and use recreational marijuana if you're 21 or older, but public consumption remains illegal. Luckily, there are plenty of 420-friendly spaces to enjoy your stash in peace.
When it comes to things to do while you're high in Portland, the city doesn't disappoint. From strolling through the Portland Japanese Garden to enjoying a picnic by the waterfront, Portland's natural beauty offers the perfect backdrop for a chilled-out day. And for the culture vultures, there's an array of art galleries, music venues, and indie theaters to check out.
So, light up that pre-rolled joint and prepare to be charmed by this hippy, hipster city. Whether it's the artisanal coffee shops or the chill cannabis culture, Portland is a city that beckons the modern stoner with its quirky allure.
San Diego: Sun, Surf, and Sativa
Last but not least, we're heading to San Diego, California. Known for its sun, surf, and now, sativa. San Diego's weed scene is blossoming faster than its palm trees, with a laid-back culture that embraces cannabis. Whether it's a weed yoga session by the beach or a cannabis-infused cooking class, this city is carving out a new definition for 'high tide'. The local laws are as breezy as the beach winds, so light up and enjoy the golden sunsets in true SoCal style.
This city is teeming with dispensaries. Whether you're seeking top-shelf flower, potent concentrates, or delicious edibles, the selection at San Diego dispensaries is top-notch, with many prioritizing local, organic cultivation practices. But remember, while the dispensaries are plentiful, smoking in public places is a no-no.
San Diego's cannabis scene is as diverse as its landscape, with something to satisfy everyone from the cannabis connoisseur to the casual toker. You can start your day with a yoga class infused with CBD, participate in a Puff, Pass, and Paint class, or attend one of the many cannabis-centered events and festivals that take place throughout the year.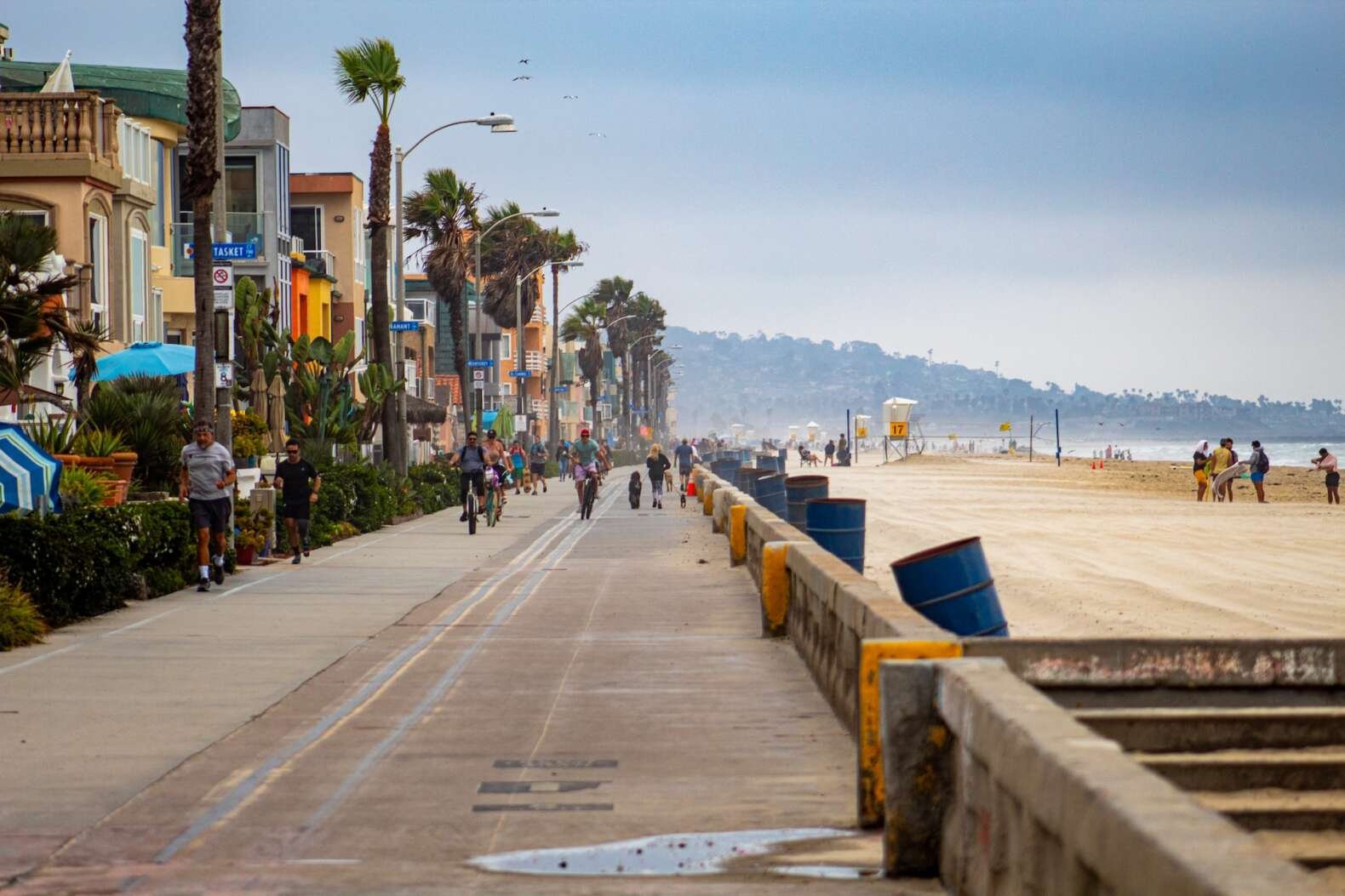 But the fun in San Diego doesn't stop at the dispensaries. The city's glorious beaches are perfect for a day of surf, sun, and sand. Places like Ocean Beach, Pacific Beach, and La Jolla offer a quintessential SoCal beach experience, where you can take a relaxing stroll, catch some waves, or simply enjoy the sunset.
Once the sun goes down, head to the Gaslamp Quarter, the city's dining and entertainment hub. This lively neighborhood is packed with restaurants, bars, and clubs, making it the perfect place to enjoy some munchies or dance the night away.
So, take a toke and toast to the high life in San Diego. With its gorgeous beaches, vibrant nightlife, and ever-growing cannabis scene, it's a stoner's paradise where the weather's fine, the vibes are chill, and the weed is plentiful.
Wrapping Up the Great 2023 Cannabis Tour
What a trip, right? From the mile-high adventures in Denver to the laid-back vibes in San Diego, the cannabis scene in 2023 is lit! We've traveled across mountains, glitz, gambles, hipster hangouts, and sun-kissed beaches, all the while puffing on nature's finest herbs.
And let's just say, the future of the green scene looks pretty dope. As more cities become weed-friendly, the adventures for stoners are only going to get better. So, keep your grinders close and your joints closer. You never know what the next hot city for stoners might be. Maybe your hometown? Now wouldn't that be sweet?
So here's to you, my fellow herb enthusiasts, as we continue to ride this high wave. Keep toking, stay chill, and remember: life's a journey, so why not make it a high one?