4 Best Strains for Marijuana Vacations
---
You looking for the 4 best strains for marijuana vacations? Well this article is for you then, the cannabis traveler,  this just might help with finding the perfect strain of cannabis for you. There have been some amazing strains that growers are producing for the retail marijuana market and you, the marijuana tourist. Some you may have never heard of before.
So if you're coming to Colorado to do a cannabis tour, here are some pointers for you. So now your in Denver and you want to get some of the world's best strains of marijuana, you might as well get something great from the many marijuana strains to select from. Deathstar, OG Cush, Golden Goat, Mob Boss….argggg so many!!!! So many weed deals to find.
Now, because of our unique situation, we get to see the many selections there are and help you to select the latest and greatest strains growing and selling right now.
To our cannabis tourists I say, "variety is the spice of life, so buy and try few new strains!"
Here are some of our favorite strains that can currently be found in Denver recreational marijuana dispensaries
#1 – Golden Goat- The strain is often light green and pink in color, which is indicative of its Hawaiian sativa side. Effects are strong and felt from head to toe, lasting about 1-2 hours. This sativa-dominant hybrid has a THC level of up to 23% and a CBD of 1.07%
---
#2 – Death Star – This strain is crossed with Sour Diesel; Sensi Star, strong green and orange coloring, solid structure. Effects can be slow to onset, but once they do, Death Star places you in a state of relaxed euphoria. Great for daytime or nighttime use. This indica dominate strain is 20% THC and a CBD of 0.36%
---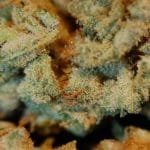 #3 – Mob Boss – This strain is a sativa-dominant hybrid bred from Chemdawg D and Tang Tang. Strain earned its fame through its staggeringly heavy resin production and intoxicating effects. It's above-average in potency and delivers a balanced effect which aids with muscle relaxation, mood elevation, appetite stimulation, and often gives a boost of energy as well. This sativa-dominant hybrid has a THC level of up to 24% and a CBD of around1%.
---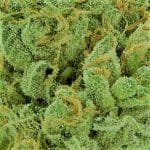 #4 – Bruce Banner – This strain is crossed with OG Kush and Strawberry Diesel . This great, Sativa-dominant Colorado creation features dense nugs with very high THC content. It's very powerful effects come on quickly and strong and then tend to settle into a euphoric and creative high. It boasts a record 27-28% THC!!!
---
Now there are too many strains to list so we just covered our Top 4. Some shops may have strains specific to their own growers and not on the open market. These four are just a few of our favorites, as we are spoiled everyday with the selection of great buds we get to smoke while we travel. So for the would be cannabis tourist or cannabis traveler, we recommend buying a little bit of this and little bit of that, and trust your retail marijuana budtenders to help you find the right strain for you.
These picks are the 4 best strains for marijuana vacations. Have fun!!