Winter 420 tours and the Colorado Mountains
---
Well with the cold coming in soon, so will come the cannabis connoisseur looking for a 420 friendly vacation.  So you will see all of the snow birds flocking in to smoke our fine cannabis here in Colorado. We hope this season is better then ever with adults coming in to see the beauty of the snow covered hills and the winter sports we have. This year will be one of the best on record as we head into an already cold and moist fall.
With the legalization of marijuana back in 2014 it has made taking a 420 tour so much fun.  Adults from all over the globe have come out and taken a cannabis tour here in Colorado. As most of the other states have made smoking in a transport illegal Colorado has a nice niche form the others because you can balze all you want. People from the east coast to the west are booking their ski trips with a 420 tours added on.  Places like Breckenridge , Aspen, Vail, Telluride to name a few are expecting to see a busy year so we suggest you get a 420 friendly room early.
So as most of you will be flying into Denver you will need some ground transportation to the resorts. Let us recommend Ski Buds for your needs.  They can get you up and down the mountain safely and cheaply. Just be sure to book them early into the ski season.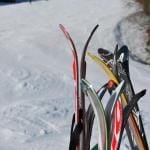 Colorado Highlife and Get High Travel are some of the few 420 tour companies offer ski trips and marijuana tours all in one.So buy your weed, see a marijuana grow, and then head up to your destination. Some of the ski resort towns have their own retail marijuana stores that we have listed here, but a 420 tour is the best and most fun way to get high on a mountain. Be wary of the ski shacks for blazing in, as the expose on the news last year was not a good mark for the cannabis world. Make sure to enjoy the many places to eat and shop and help the local economy buy purchasing through local vendors and business.
Have fun on your winter 420 friendly vacation to Colorado!!