Which Kandypens are the best? We have a few to show you!

Kandypens, the name has become very popular thru the last few years for vape enthusiasts. You probably have seen this brand of pens in rap videos, in the hands of popular models and celebrities. The looks and features of the products The Kandypen company offers are fashionable and functional.
The company now sells a huge variety of products and accessories for the vape industry, including a portable electric dab rig. Now with so many variations of vaping products what is the best in their line up? Well, we tackle that very question here in the post.
Kandypens was founded in 2014 with their main office in Santa Barbara, CA. They have grown into a huge player in the vaping industry, by placing their products in the hands of many top pop artists and are gobbling up market share with the huge variety of products they offer.
So lets go over what we think are the best portable vape pens they offer for your hard earned cash. These are in no particular order.
Top 5 Kandypens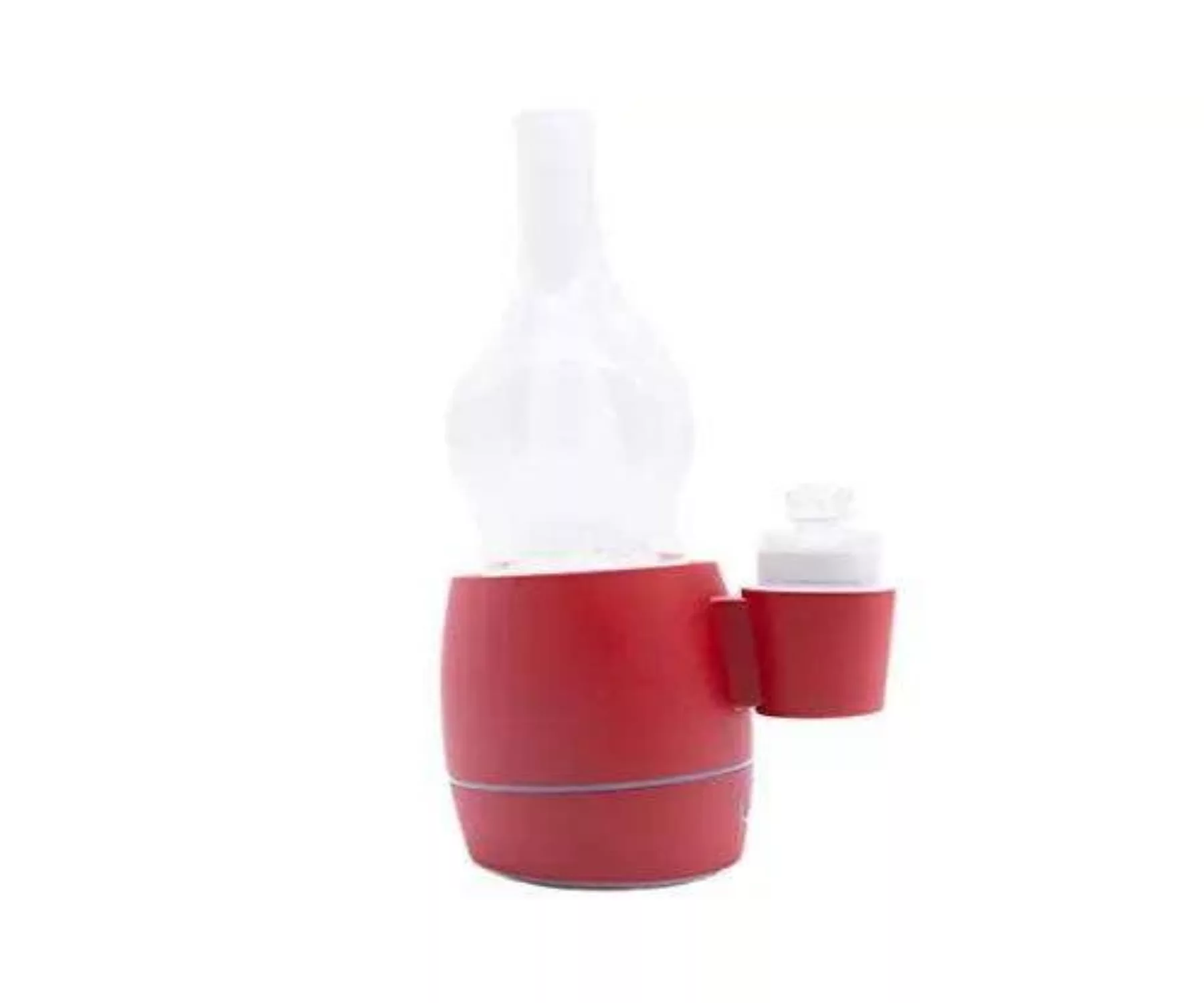 #1 -Kandypens Oura – This unit is using a premium hybrid of conduction-convection technology. This vape unit is meant for lightly ground dry flower and herbs. It features a half-gram heating chamber to slowly heat your flower to give you smooth, flavorful hits.
Features
Awarded "Best E-Nail 2019" by The Vape Guide
Awarded "Best E-Nail for Dabs 2019" by Vaping360
Intelligent Portable Vaporizer
Durable Zinc Alloy Shell
5 Second Heat Up Time
Quartz Crystal Glass Atomizer (Ceramic Cup Included)
4 Temperature Settings
"Smart Touch" Power Sensor (No button)
LED Illuminated (OURA effect)
Hand Made Glass
Powerful 3000mAh Battery
4 Minute Auto-shutoff Feature
.
The kit also includes an aluminum grinder, Micro-USB charger, black leaver sleeve. It also comes in a few cool colors too. We think this fully featured pen with its total temperature heating control, long lasting battery and huge chamber is well worth the price if you a herb and flower user.
---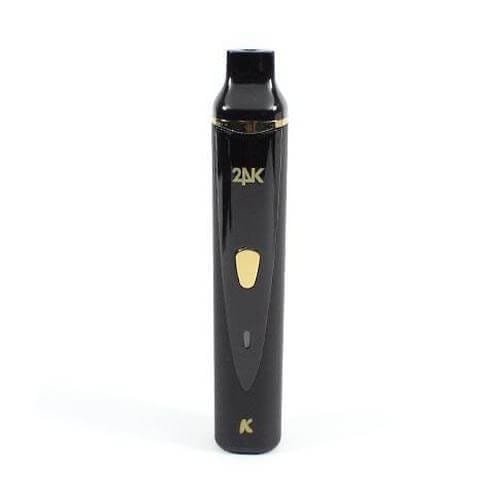 #2 – KandyPens K-Vape 24K Edition Vape Pen – This beautiful Kandypen comes packed with features like 3 Preset Temperature Settings (360°,380°,420°F), 3 minute auto shutoff when not in use, Kandypens patented "True Convection Technology™", a very large stainless steel chamber for flower and herbs only, an aluminum grinder & tray. You also get a few extra mouthpieces and screens.
Also it comes with a universal USB charger, cleaning tools and has the companies lifetime limited warranty.
A big reason we recommend this pen is the price to features. You can't go wrong for the reasonable price of this vape pen, it is worth every dollar. A pen that will vape your favorite flower for years to come.
---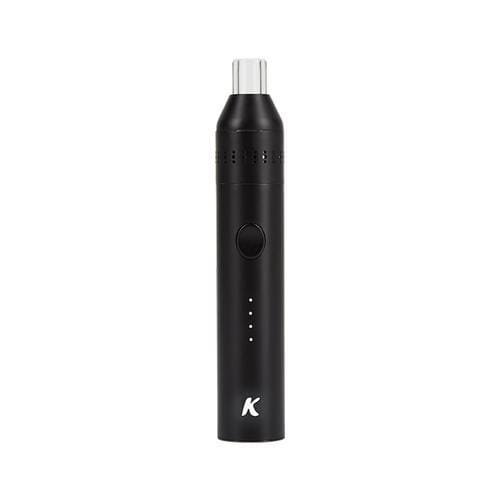 #3 – KandyPens Crystal Portable Vaporizer – This awesome vaporizer is for those who love to get all of the flavor from their concentrates and oils. The Crystal has a huge battery and is very ease to load. It also has the widely used 510 thread pattern as well, so you could use a generic 510 battery if the need arises. This oil vaping pen is very portable and fits well in a pocket and purse.
Some of the many features of this pen are a 900mAh battery, it is variable voltage from 2.6V – 4.2V, it has a durable all-quartz atomizer, with a bucket coil in it. This feature leads to some awesome flavor and huge hits.
It also has all of the tools to clean it, USB charger and case. We are recommending this vaporizer due to its features, long lasting battery life, the flexibility of being a 510 thread and they way it delivers you some epic hits of your favorite oils and concentrates.
---
#4 – KandyPens RUBI Portable Vaporizer – We are recommending this portable vape pen because it can use pre-filled pods from various manufactures. Place in a nicotine, CBD or THC pod and this pens battery unit can usually make it work. So if your in the recreational legal states you can use your favorite brand in this versatile unit. This type of drop in pod is starting to be the go to, giving the 510 thread cartridges some competition.
It comes featured with ceramic coils loaded with Japanese cotton, an 8 second shut off timer and a refillable 1ml pod.
It is leak proof, temperature regulated and air activated, meaning when you draw on it, the battery automatically starts to heat the pod. This is a very nice unit for the price and comes in a ton of colors.
---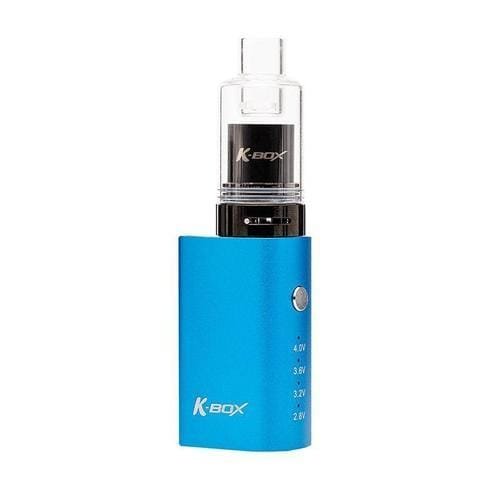 #5 – KandyPens K-Box Portable Vaporizer – This box pen is one for ones who like the mod look. This vape pen has a ton of temperature settings, a glass mouth piece that stops oil from splashing back at you and a Sub-Ohm 900mAh battery.
If you like using oil and concentrates this Kandypen is for you. It boasts a list of features like being variable voltage with 2.8V, 3.2V, 3.6V, 4.0V, a glass mouthpiece with splash guard, a fully adjustable airflow and leak proof base and durable triple-quartz rods in ceramic chamber as well.
So if you like mods, this one is easy to use without having to play with temps all day to find the ideal setting to have some huge hits. Just push the button and try each preset and enjoy.
---
Well we hope this short list can help you in your quest for the best Kandypen for your lifestyle and use case. If you have any questions or comments please use our section below and we will answer them as best as possible. Have an elevate day!