Top 10 Marijuana Strains of 2019
---
The top 10 marijuana strains for 2019. The marijuana industry evolves just as much as any other, and in some ways it actually changes much faster than the rest. Because of the variety of growers attempting to create new and unique strains, a new crop of options is presented every season. Many of the old classics are still around, but new versions are constantly being released, including updates on the best strains from the past. We've compiled below a list of the top 10 cannabis strains of 2018.

Presenting the top 10 marijuana strains in the U.S.
---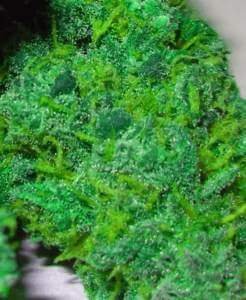 #1 – Wonder Woman
Leading the way in our top 10 marijuana strains is this sativa-dominant hybrid contains about 25-29% THC, and it produces a heavy head high and a moderate body buzz. The taste is powerful and pungent, nearly skunk-like, and its taste is reflected in the euphoric effects. Wonder Woman can be found in Oregon and Arizona, and it's visually categorized by forest green leaves and snow white buds covered in thin, short red hairs.
---
#2 – Purple Kush
This is one the classic weed strains that has cemented a place amongst the best. It boasts about 27.5% THC, and although it's a hybrid, it is 75% indica. The taste is similar to grape, and its sweetness is smooth and pleasant. Purple Kush was originally found in California, but it has spread to other marijuana-friendly states.
---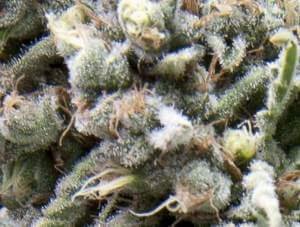 #3 – White Widow
This strain is one of the few that has previously won the cannabis cup. It is so popular it has been bred into many other strains. White Widow is a moderate hybrid with 26% THC and a natural, earthy taste. It induces a strong sativa high that opens creativity and consciousness. White Widow originated in the Netherlands, but it has since infiltrated nearly every other market in the world.
---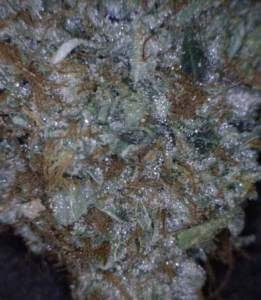 #4 – Black OG Kush
This powerful strain is best known for its potency. It has about 20% THC, and it tastes similar to fruit or berries. This strain is great for relaxation at the end of a long day. It derives its name from the dark appearance of the buds, bordering between deep purple and black. Black OG Kush is available in California and certain neighboring areas.
---
#5 – Jock Horror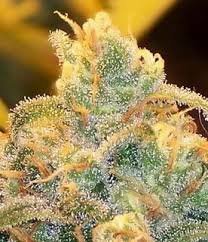 This light green sativa dominant hybrid has one of the highest THC contents available at 24%, and the sweet flavor masks any lingering musty taste. This is often used as a medical grade strain, so you know you'll get your money's worth with Jock Horror. This strain is most popular in Washington state, but it can be found in Michigan as well. Nice addition to the top 10 marijuana strains 2016.
---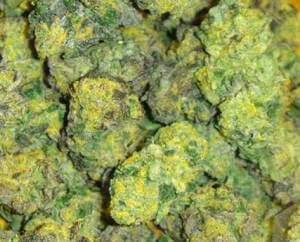 #6 – White Cookies
This is a hybrid of White Widow and Girl Scout Cookies, which are two of the most popular strains on the planet. It has about 20% THC, and nearly 1% CBD. Indica is the most dominant strain type in White Cookies, producing a heavy body high. White Cookies is characterized by dark leaves and bright white buds.
---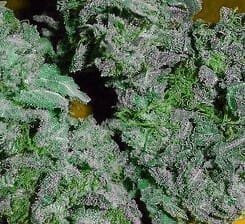 #7 – Sensi Star
Another Cannabis Cup winner,and a great addition to the top 10 marijuana strains 2016 is this 90% indica strain that will knock you off your feet with its 20% THC content. It produces a heady high with a deep cerebral factor, and it relaxes your body while you experience euphoric bliss. It has a powerful aroma and an almost metallic taste, but the amazing indica high is well worth it. Sensi Star is covered in light purple crystals, and it produces thin red hairs along the leaves. Be sure to pack this in your bong.
---
#8 – Ice Wreck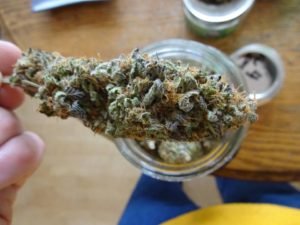 Bred from Trainwreck and Nirvana, this potent strain has an astounding 27.7% THC for one of the most intense feelings of euphoria possible. At a respectable 8th in our top 10 marijuana strains of 2017, the plant is characterized for its almost neon green glow, and it's covered with dense white crystals. It is technically an indica dominant hybrid, but it smokes exactly like a classic indica. It may leave you feeling lazy for hours.
---
#9 – Aurora Indica
A mixture of Afghan and Norther Lights, Aurora Indica is a powerhouse of potency. It not only has about 20% THC content, but it also provides a high CBD content for those who seek a powerful medical quality strain. Aurora Indica has a fruity, smooth flavor that leads to a deep head high, and it naturally produces incredible amounts of resin. Visually, it is characterized by deep purple buds, dark green leaves, and thick red hairs all covered with dense, light purple crystals.
---
#10 – Pineapple Kush
Weighing in at 80% indica and 20% sativa, this hybrid has hints of vanilla and caramel blended with the citrus taste of pineapple. It has about 18% THC, but it's CBD content is less than 0.2%. The strain induces a heady high that leads into a deep physical relaxation. Pineapple Kush is often a faded yellow color with orange hairs and bright green leaves. The sweet flavor is sought by many who prefer fruity tasting buds. Click here if your looking for the best Dab rigs & Vaporizers on the market.
Thanks for reading our list of the top 10 marijuana strains 2018.
---
Indica or Sativa? What's the difference??
Watch the video to learn!
Cannabis for Dummies : Intro to Edibles