Top 10 Water Pipes, best glass bongs.
The best bongs money can buy. Looking for some of the top 10 water pipes online? We have scoured the online pipes shops, to find some of the best bongs for the cannabis connoisseur. We have compiled these great selections for you to look at.These are only a few of the best bongs, out of millions of water pipes on the market. So your favorite may not be here but we could only pick the Top 10 bongs.

We like to use DopeBoo.com to purchase some of our rigs, as they have the best prices for quality and on time, intact delivery warranties, that will get you a new glass bong quickly if unforeseen shipping breakage occurs. So all links will direct you there and you can make the decision, as we said there are too many to list. We will be featuring more pipes from various shippers in the future so stay tuned.
We hope that you see one you like, because 420 is coming soon and a new pipe is a great way to celebrate!! Here is our Top 10 water pipes.
---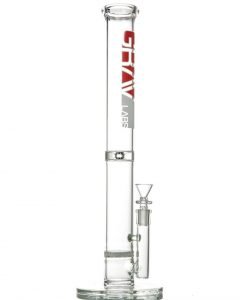 #1 – The Straight Honeycomb Disc 16 in. Percolator Glass Bong

This affordable and popular rig has a shower head cut down-stem, and a classic tree perk, these perks combined offer the best filtered smoke you'll taste anywhere. 16 inches is a perfect size for everyday and semi portable use. Very easy to clean with wide cylinders, makes this one of the better water pipes. This is a great piece also features an ice catcher/splash guard. This is a heavy pipe made to last and being made by Grav Labs it has quality engineering into it. This pipe has a price of $139.99 at DopeBoo.com
---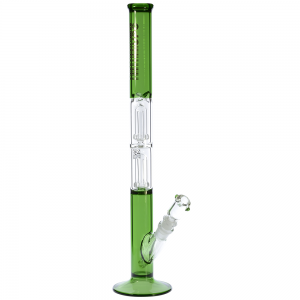 #2 – Double-Stacked Showerhead Straight Tube Glass Bong 10.5in.

This is one of the best pipes on the market for price, functions and quality. This great piece is a UPC straight double percolated water-pipe with two showerhead percolators. The UPC decal is made of solid platinum. Hand-made in Los Angeles California. Once again it is in the sweet spot for size, at 10.5 inches. It is great for everyday use as it is not too small or pack it easily and take it to a friends house. This pipe has a diffused down-stem and heavy matching bowl. Also with the UPC name on it is going to be one of quality, durability, and functionality. This pipe has a price of around $135.00 at DopeBoo.
---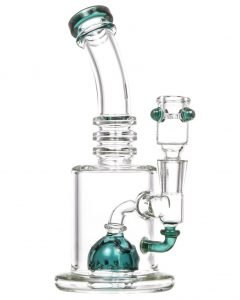 #3 – Half Fab Egg Incline Perc Glass Bong 14mm – 9 in.
This is a nice 9 inch water pipe, with a half fab egg type of perc to deliver the smoothest of dab hits and a bent mouth stem for splash protection. This half fab egg design gets nice aeration for smooth hits. This water pipe is steady and durable and has a few colors to choose from. It is made by some great artists so the quality is amazing. This pipe has a price of around $128.00 on DopeBoo.com
---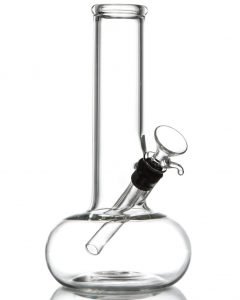 #4 – Clear Glass Buoy Base Beaker Bong – DankStop – 8 Inches – Clear

This is a classic design, this glass water pipe is made from very durable American made glass. This great pipe comes with a clear funnel pitch slide and with its buoy base, makes this a nice looking classic water pipe. Thick durable glass to last a lifetime and withstand the rigors of use. This pipe is on sale at DopeBoo.com for a mere $40.00
---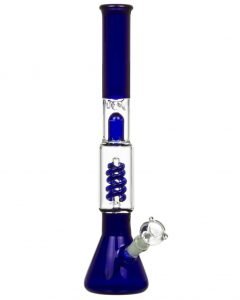 #5 –  14″ Coil Perc Beaker Bong with Removable Downstem

This is a DankStop piece, full, thick, durable glass bong. This great piece comes in 14 inches for huge hits. This is made from very thick glass and includes a 14mmm bowl, dome splash guard and the iconic coil perc. This is a great water pipe for the price. Get one now and have your friends envious.
---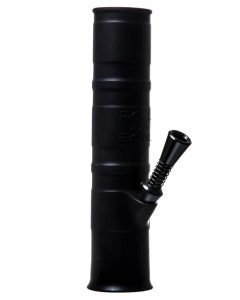 #6 – Roll-Uh-Bowl – Unbreakable bong – 8 inch

One of a new comers to the top 10 water pipes is this cool little thing. It folds out to be a great bong. You have probably seen these out there and we have to say they do work great. The Roll-Uh-Bowl is been selling like hotcakes and there is a reason for it. The 8 inch flexible pipe is easy to use and store and very well priced.  A great buy at $34.99 on DopeBoo.com
---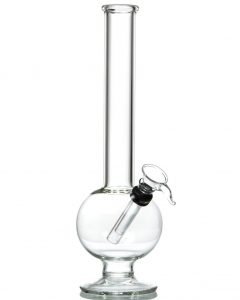 #7 – 11″ Glass Bubble Bong w/ Rubber Grommet – DankStop

A straight shooting no frills bong from DankStop, this pipe is one of the mainstays of the era. The classic design with its bubble style base, very long neck and flared mouth piece lends this pipe to smooth, aerated hits. This great glass bong is very easy to clean with large diameter tubes so you can get in there if needed. A fantastic buy on DopeBoo.com for $48.00!
---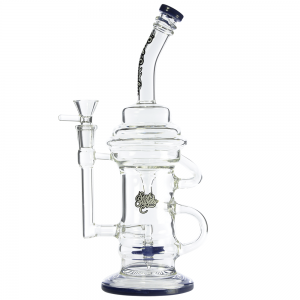 #8 – "Charybdis" Propellor Perc Klein-Style Recycler

This is a very unique glass water pipe, the CHARYBDIS is the ideal internal recycler. It's a mid-sized recycler designed for all purpose use. Ideal with vapor and concentrates, but can be used just as well with flowers and dry herbs. this beautiful glass pipe features a very unique propeller perc design, which spins intact when you inhale, evenly dispersing hot smoke among the water to give you the optimal cooling. Vapor then travels up the intake, and whirlpools inside, and then recycles back down the tube. A sight to see.
Made in USA Propeller percolator Recycling feature 14.5mm female joint Fixed downstem Herb bowl Curved neck Available in clear, yellow, blue, purple. It is listed for a unheard of
$159.99 at our friends DopeBoo.com
.
---
#9 – Glycerin Coil Colored Inline Perc-Bong

Now this great pipe from DankStop is amazing. This is one of the best "Glycerin Coil" water pipes you can find. You can remove the upper coil chamber to keep it chilling in the freezer, pop it in when you need to smoke a bowl, and get some of the "Chillest" hits around. You can't beat it on DopeBoo.com for $269.99
---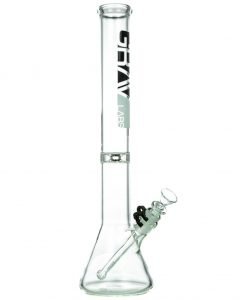 #10 – 16″ Beaker Bong – GravLabs

Everyone loves a beaker because of the classic no spill design with these glass bongs. This nice little glass bongs from GravLabs delivers all of the best quality hits in a affordable water pipe. This has a fat, stable base and with its color glass accents for some style and beauty, to the reinforced joints for durability this will last for years. Check out this nice piece at DopeBoo.com for $139.99
---
Well there you have it, a very select few, of some of the best bongs in the world. We will be having more Top 10 Water Pipes as we want to cover all we can about this subject. Thanks for reading our Top 10 Water Pipes and glass bongs for 2017 article.
Find your 420 friendly hotel  and recreational dispensary near you here on our site!!