Best Bongs – Top 10 Bongs & Water Pipes for Sale.
---
The best bongs for your money can be found below.  We sourced out some great glass bongs for sale on Billowby that we like, and featured them here.
So here are some of the best bongs for the cannabis connoisseur and 420 friendly spouse. So enjoy our picks of these what we call " Top 10 Best bongs for your money".

We do get some affiliate commissions from Billowby.

---
Top 3 Picks
Stax Capella Bong Kit
Stax Andromeda Kit – Glycerin Coil – 25 Inches
Roll-Uh-Bowl – Unbreakable bong – 8 inch
Our picks for the Best Bongs – Top 10

---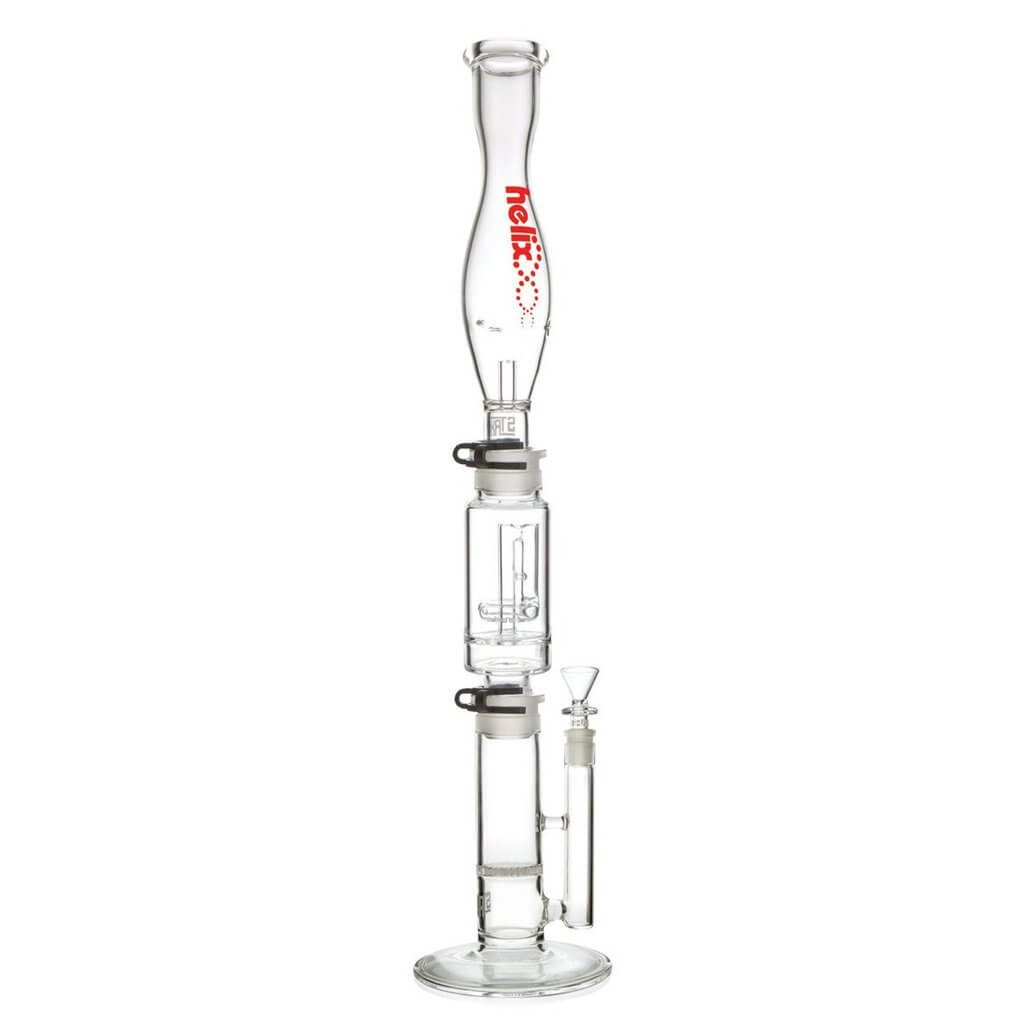 #1 – Stax Capella Bong Kit
Featuring an 11" Stax Helix Mouthpiece, this awesome bong from Stax Capella utilizes the venturi technology to give you a "out of this world" smoking experience.
This comes with a 34mm joint clamps to allow for mix and matching Stax pieces, a 14mm funnel bowl, and two breathtaking percolators, a halo and disc percolator, the Stax Capella isn't kidding around!
---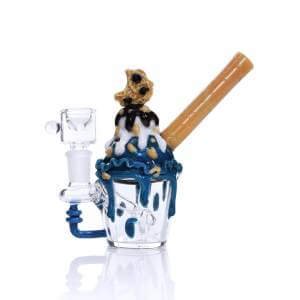 #2 – Cookie Monster Ice Cream Sundae Mini Bong
This great artistic piece is adorned with a half-eaten borosilicate cookie and melting ice cream sundae. Made for dry herbs this bong stands 5 inches tall. Your friends will totally love this top ten bong as it is a crowd pleaser.
It comes with a 14mm female bowl and accessories. Handmade in Placentia, California by Empire Glassworks
---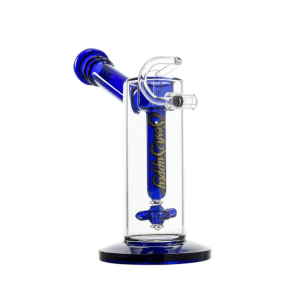 #3 – Swing Concentrate Rig with Propeller Perc Bong
This rig can be used for concentrates, dabs and waxy oils. This great water pipes comes with a fixed swing arm and not compatible with other types of nails. Percolation is a propeller for better filtration and a awesome look as the prop spins when you take a hit.
Comes in an assortment of colors so be sure to pick your favorite. This bong is made in USA
---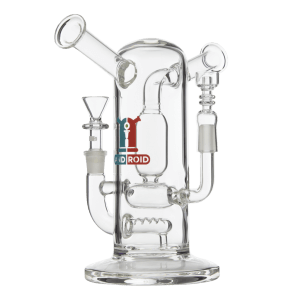 #4 – Android by Grav Labs – 10 Inches
Two pipes in one, the Android features two antenna-like mouthpieces that lead to seperate chambers. The external chamber is for herb while the internal chamber houses an oil rig. You don't have to worry about "contamination" either, they are completely separated from each other.
This glass bong features two mouthpieces and two chambers, it is equipped with two different percolators – a natural percolator and an inline percolator. Choosing one mouth piece leads to a natural percolator while the other mouthpieces goes to an inline percolator where the water deflects off of the internal body.
---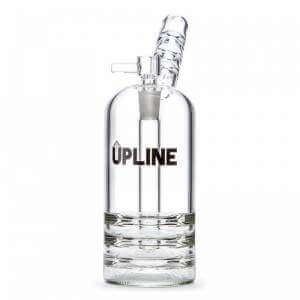 #5 – 9″ Upline Upright Bubbler Bong
Advanced Perconomics "Re-Imagined." From the mad-science mind of Micah Evan's and Grav Labs' This piece is a great one because of it being a thick, durable glass bong. This great piece comes in 14 inches for huge hits.
This is made from very thick glass and includes the diffused downstem and Dewar sealed 14mm fitting. This is a great water pipe for the price. Get one now and have your friends envious.
---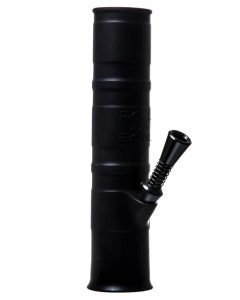 #6 – Roll-Uh-Bowl – Unbreakable bong – 8 inch

One of a new comers to the top 10 water pipes is this cool little thing. It folds out to be a great bong.
You have probably seen these out there and we have to say they do work great. The Roll-Uh-Bowl is been selling like hotcakes and there is a reason for it. The 8 inch flexible pipe is easy to use and store and very well priced.
---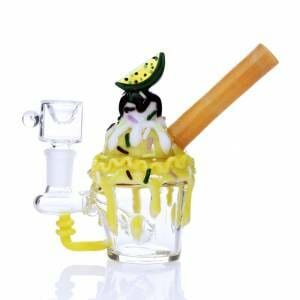 #7 – Key Lime Pie Sundae Mini Bong
This one of a kind bong is adorned with a borosilicate lime and melting ice cream sundae with sprinkles and it comes in at 5 inches tall. This will turn heads when you start to load it as everyone loves the look of this top 10 bong. Used for dry herbs or you can put a banger on it for dabs, this is in very limited supply.
It comes with a 14mm female bowl and accessories. Handmade in Placentia, California by Empire Glassworks
---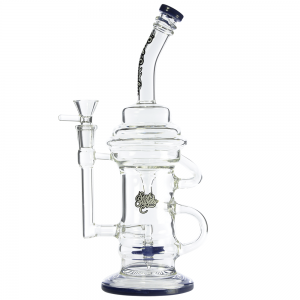 #8 – "Charybdis" Propellor Perc Klein-Style Recycler

This is a very unique glass water pipe, the CHARYBDIS is the ideal internal recycler. It's a mid-sized recycler designed for all purpose use. Ideal with vapor and concentrates, but can be used just as well with flowers and dry herbs.
This glass pipe features a very unique propeller perc design, spins intact when you inhale to give you the optimal cooling. Vapor travels up the intake, and whirlpools inside, then recycles back down the tube.
---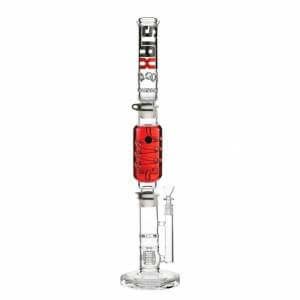 #9 – Stax Andromeda Kit – Glycerin Coil – 25 Inches
The STAX Andromeda is crafted from 100% borosilicate glass. This bong comes with two removable 4.5″ diffused downstems, a 14mm male funnel-style bowl and a 14mm standard bowl.
You can remove the upper coil chamber to keep it chilling in the freezer, pop it in when you smoke a bowl, and get some of the "Chillest" hits around.
---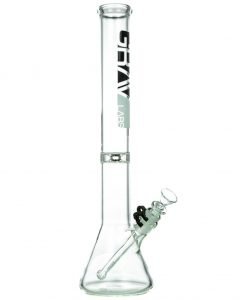 #10 – 12″ Beaker Bong – GravLabs

Everyone loves a beaker because of the classic no spill design with these glass bongs. This nice little glass bongs from GravLabs delivers all of the best quality hits in a affordable water pipe.
This has a fat, stable base and with its color glass accents for some style and beauty, to the reinforced joints for durability this will last for years. Check out this nice piece at Billowby.com
---
Well there you have it, a very select few, of some of the best bongs in the world. We will be having more Top 10 Water Pipes as we want to cover all we can about this subject. Thanks for reading our Top 10 Water Pipes and glass bongs for 2017 article.