5 ways to Cure your Munchies when in Las Vegas
---
On July 1, 2017, recreational marijuana became legal in
Las Vegas
as well as in many parts of
Nevada
, which became the fifth state to legalize the substance — with restrictions. For example, it's
illegal to consume marijuana in a public setting
(bars, casinos, public sidewalks), in a vehicle, or in a hotel room (unless the establishment allows it.) Legislative efforts to provide lounges specifically for the consumption of cannabis are ongoing however, particularly in Las Vegas' Clark County, which attracts in excess of 40 million visitors annually.
Otherwise, all that's required to purchase cannabis in Las Vegas is a valid ID proving you're at least 21, and since July, 2017, marijuana dispensaries have sprung up throughout the city. There are restrictions to the amount an individual can purchase per transaction; one-eighth ounce of concentrate and one ounce of leaf, bud (or flower) for recreational usage, 10,000 milligrams of concentrate and 2.5 ounces of flower for medicinal use.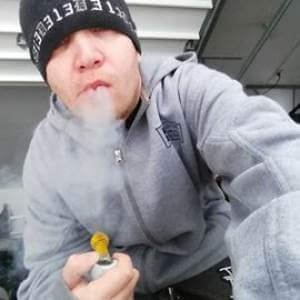 As anyone minimally acquainted with the "munchies" effect that accompanies cannabis consumption is aware, the urge to satisfy that craving is inevitable. Whether on vacation or just visiting the Strip, after stoners are mesmerized by all the attention-grabbing neon, the non-stop sounds of winning (and losing), and the endless stream of characters that can't be found anywhere else, finding an establishment that can fulfill their cannabis-induced appetites becomes a priority. Fortunately, along with slot machines, roulette tables and flashing lights, Vegas has no shortage of places to literally — stuff your face. In addition, many are open 24-7, so regardless of the hour, finding suitable munchies relief is no problem.
Following are five suggested Las Vegas eateries that are guaranteed to satisfy even the most urgent appetite.
---
---
#1 – Stripchezze
As its name implies, the distinctive Stripchezze food truck specializes in all things cheese-related, always an undeniable favorite of munchies-afflicted stoners. From the most basic (grilled cheese sandwich, mac & cheese, pizza), to their featured Strip-themed specialties (3-Way Parlay, Daddy's on a Roll ($7), Hot Streak ($8), Pair-o-Dice pizza), the colorful Stripchezze truck is a Vegas fixture, and their friendly, courteous (and speedy) service is a plus. Appearances vary, so check their website for current locations.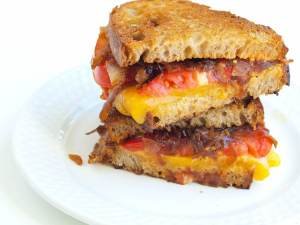 ---
#2 – King's Sausage
Another popular Vegas culinary experience is this Eastern European-themed food truck that's been serving hungry tourists (and the locals) for over six years in and around the Strip. Featuring bratwurst, kielbasa ($8), melt in your mouth meatloaf, pierogis ($7-9) and dozens of other sausage-based goodies, the intoxicating aromas alone are certain to attract munchie-seeking stoners (as well as everyone else). Check their website for locations.

---
#3 – Raku Grill
For stoners with a serious case of the munchies, the Raku Grill is custom-made to satisfy your appetite. Featuring Japanese cuisine from an amazingly extensive menu that ranges from delicious appetizers such as exquisite soups and salads to mouthwatering selections from their trademark Robata Grill, the Raku, although not located along the Strip, is certainly worth the short drive, with service that's beyond professional, helpful and courteous. A truly unique experience to enhance your vacation adventure while in Vegas.
---
#4 – Bootlegger Bistro
A Vegas fixture for nearly seven decades (established in 1949), Bootlegger serves up all of your favorite succulent Italian dishes. Their house specialty, Frittata do Maria, is to die for, guaranteed to please even the most ravenous stoner. Just like the city, Bootlegger never sleeps, serving their full menu (including breakfast) 24-7, seven days a week.
---
#5 – Toby Keith's I Love This Bar & Grill
Located in the iconic Harrah's Casino, Toby Keith's specializes in Southern-style down home cooking, low on unnecessary frills, but off the chart in delicious offerings. Whether it's a simple fried bologna sandwich, biscuits and gravy, chicken tenders or any of their many traditional country specialties (chicken fried steak, Mac & cheese, pork BBQ, onion rings), Toby Keith's insanely tasty food and laid-back atmosphere (including live music) makes for a perfect late night destination to satisfy your munchies.
These are just a small sampling of ideal locations situated on and around the Vegas Strip where famished stoners can quench their munchies. With over 4,000 eating establishments, Vegas offers every imaginable cuisine, so finding one that meets your immediate requirements is incredibly easy.