Winter Weed Friendly Travel Tips
---
So here we go again heading into the winter season and with more recreational cannabis states online you now have many more choices then last year to travel for your weed friendly winter holiday. So what will be your choice for this years winter weed friendly vacation? We go over three places that we recommend this winter. This is part one of a two part series.
---
California
Pack your bags and head out to cannabis friendly California. If that is your possible go to this year then we have a few great articles for you to read before your trip.
Like where is the best 420 friendly beach in California?  FYI, they are all cannabis friendly beaches in California the last we checked, so go out and enjoy a warm winter holiday while shopping, tanning and enjoying the sunsets while toking your favorite strains of the sunshine state.
Another great choice to see in California is Frisco.  When there you can take one of those San Francisco 420 tours that we hear are a great way to take in the scenery while in the sunshine states most expensive cities. California cannabis tours are now one of the fastest growing tourism industries in the state, most of them taking you to many locations of interest, glass shops, puff n' painting classes and recreational dispensaries so you can enjoy the California flavor.
Always make sure to find your 420 friendly California hotels a few months if possible before your travel date, so you can have a great night sleep on your cannabis holiday. We have quite a few of them listed here on the site so be sure to use our easy search features.
If your going to be up in Northern California a great tour company to use is Humboldt Cannabis Tours, they will take you to see some beautiful countryside and some outstanding cannabis grows. No matter where you choose to go in California, there is always a great place to see. There are a ton of places to explore in California so search that state here and have fun planning.
---
---
Colorado
So if you like snow, or skiing and snowboarding is your thing, then a cannabis friendly trip to Colorado will give you that winter vacation fix. You can find a lot of 420 friendly Denver hotels for your first night in town, before you head up to the slopes. You can then find cannabis friendly lodging in Breckenridge, weed friendly lodging in Aspen as well as the other mountain towns for your ski fix. There are a lot of Colorado recreational dispensaries near all of the big ski resorts and Denver so getting a great strain or some oil for your vaporizer is fairly easy.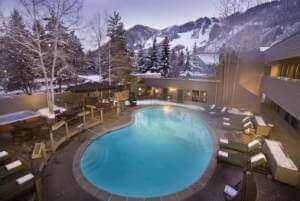 If your not into the snow there are many other things for you to do in Colorado, you can get lost in the wilderness on a guided cannabis friendly hike. This is one of the best ways to see the true Colorado beauty, by hiking up some moderate to hard trails way up in the many state parks. Camping is also a great way to experience the nature Colorado has to offer, 420 friendly campgrounds can be found all over the states now, and we have them all listed here on the site.
You could also take a cannabis friendly zip line high above the tree tops with the highest line in the world or a fishing trip getting you into the best rivers and lakes to catch the legendary trout and bass. Colorado Springs is also known for being cannabis friendly, it has the only cannabis social clubs in Colorado, so you can stop in and have a smoke with some other stoners. Colorado is also know for its high end glass galleries where you can find some of the best bongs like High Elevations Master piece productions and Illuzion Glass Galleries.
Cannabis vacations started in Colorado, so it is safe to say it has some of the best cannabis grown in the world and it is also known for its amazing tourism, so you can go almost anywhere in Colorado and have a great time.
---
Nevada
A winter get-away in Las Vegas? Hell yes, that is the best season to get outside and drench up the scenery of desert and drink a milkshake under a completely clear sky while puffing on a fatty. So lets start off with Las Vegas of course. Ah yes the original Sin city. Las Vegas is a perfect destination for the cannabis traveler because of all the Las Vegas recreational dispensaries.  You have a ton of choices for purchasing weed there as you do staying in a 420 friendly Las Vegas hotel. These you can sit by a pool and soak up the sun. You can bet a million on black, or ten grand on black jack and you can buy some of the states best cannabis right downtown. So if you want what most consider "the iconic Nevada trip" then Vegas is your city.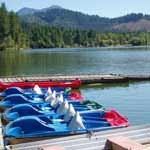 There is also the great town of Reno,you can put on your climbing boots and climb the beautiful rock formations up in Red Rock Canyon. Want the true Nevada winter without a face full of snow? Check out Reno's Ice Rink, located in front of the Greater Nevada Field. You could also take in some of the casino action in one of the many casinos there.
Lake Tahoe is one of the best places to visit for the outdoorsy type of traveler. Lake Tahoe, the largest alpine Lake in North America; deep blue waters and surrounded by the majestic Sierra Nevada Mountains. Here you will find some of the best fishing around, catch some huge bass and enjoy a bowl at the same time.
You also can get in some skiing as well because Tahoe has some great resorts for the avid ski fan. From snowmobile excursions to late night fireside get togethers,  this wonderful mountain village offers slope-side attractions that are high thrill, cannabis friendly and very low impact. So if this sounds like a nice trip for you, then head out to Nevada, it is ready for your winter 420 friendly vacation.
Part 2