Our Top 3 cannabis destinations for winter.

Destination California: Santa Monica
You get to soak up the sun and enjoy the fun of having cannabis along with you at Santa Monica Beach and so much other places in California. You can enjoy yourself all over California and smoke too. California is one of the top 420 friendly states that allows you to have the time of your life.
Cannabis Tourism is big here because you get to explore the pot loving community. This is a great place for adult travel because you get to do what you love while having fun. This is a place to have recreational weed. Going to California will be a great vacation because you get to soak in the sun, get some great food and enjoy the Cali lifestyle for a bit. Be sure to find 420 friendly hotels in California here.

There is a lot of fun, popular activities on the 420 friendly beaches and plenty of places to eat. For example, while on the pier if Santa Monica Beach you can step while you munch away. You will be getting a great tan too! Santa Monica is also known as Muscle beach. There are plenty activities to enjoy such as walking, jogging, and even playing volleyball. Take a California cannabis tour also!

Also, there is even gymnast equipment along the beach for you to get a full work out. The beach itself is beautiful because the water is so clear and it is just so relaxing. You will feel one with the world by visiting California and its beaches.

---
Destination Nevada: Las Vegas
The Las Vegas nightlife is both beautiful and legendary. No matter what kind activity you are up to Las Vegas has it.
For instance, if the vacation you are looking for is wild, fun and free spirited, then this is the place for you! There are dance clubs, lounges, bars, and even cannabis tourism! You will feel like you are a celebrity making this state on the top 420 friendly states. Nevada is the perfect state for adult travel because you get to participate in recreational weed. You can find Las Vegas hotels that are 420 friendly.

Nevada has several marijuana dispensaries, so that you can get the vibes that the city has to offer. You can have fun dancing with your friends, or taste some of the best food, or just experience the magic of the lights and main attractions. You get to meet some of the greatest people and feel like you are one in a million.
Also, in Nevada you get to experience State parks to view gorgeous mountains, valleys, and lakes. For example, on of these great lakes is Lake Tahoe. This lake is the largest alpine lake. There is such beautiful water surrounding the shoreline and you can find a 420 friendly rental there too. This part of Nevada is so beautiful you have to be there to see it.
---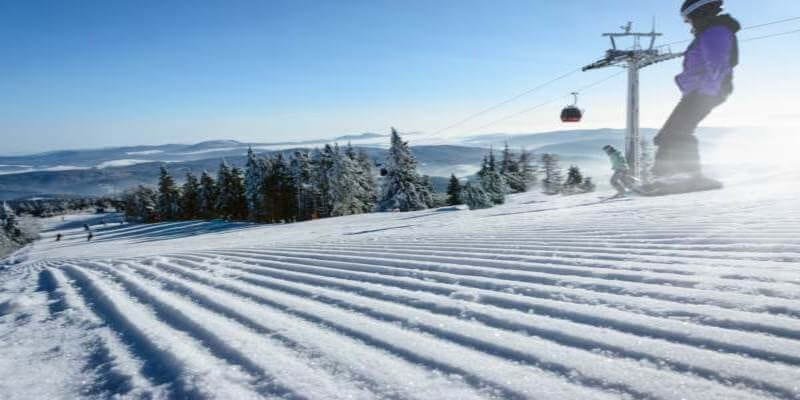 Destination Colorado: Aspen
In Colorado it is booming in the cannabis tourism business. Also, on top of having fun with recreational weed, you get to enjoy the great skiing Colorado has to offer. First off get your Colorado 420 friendly hotel.

Colorado offers beautiful trails, and participate in fun snow related activities. For example, you can go snowmobiling, and sleigh rides. One of the best places for skiing is known as the Arapahoe Basin. This place is best known for having one of the longest ski seasons in North America. So, this place is perfect for enjoying the slopes.
Also, the Aspen Highlands are so massive. This place is great because of the views and the hidden gems you can find among the Highlands. Also, if you are in the mood for some culture then you should take part in seeing the Opera House and museums that Colorado has to offer. There are many springs to soak in as well if you want a break from the cold weather.
You could even see a western show if you wanted to as well. There are many breweries and wineries to taste all the flavors that is Colorado. Colorado is a great state that allows you to enjoy the beauty of the snow and the cold in a beautiful, luxurious way.