Cannabis Travel Help – Marijuana Vacation Tips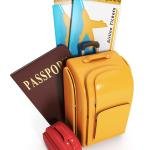 In the below articles you will find first hand marijuana travel help from experienced people. This section is filled with cannabis travel hints and tips for marijuana vacationers traveling to the over 21 recreational cannabis states.
 NOTE**The stories and posts here are not to be used as fact. These are an opinion of an individual. Any views or opinions presented on this site are solely those of the author and do not necessarily represent those of the company.