Easy to Follow Nevada Cannabis Tourism Guide
In 2017, Nevada became the fifth US state to legalize recreational cannabis for adults 21 and over. The state is steadfastly becoming one of the hottest cannabis tourism destinations in the world. This Nevada cannabis tourism guide has to help you enjoy your next 420-friendly trip!
Where to Stay
As of September 2018, Nevada gaming regulations prohibit cannabis use in hotels with casinos. That leaves few cannabis friendly hotels in Reno or Las Vegas because many of the most popular hotels have casinos. Here are some other options for 420 friendly hotels in Las Vegas and Reno.
If you want info on these two recommended places, tap the title of either one to be taken to their listing and info.
This hotel is only 15 minutes away from the Strip. Amenities include WiFi, breakfast, a gym, and an outdoor pool. Smoking is allowed in designated outdoor areas. Vetted to be cannabis friendly 5/2021
This hotel is only minutes away from the Fremont Street Experience. Some of the amenities include free parking, cable, WiFi, an outdoor pool, and an on-site wedding chapel. You can smoke designated smoking rooms and outdoor areas. Vetted to be cannabis friendly 5/2021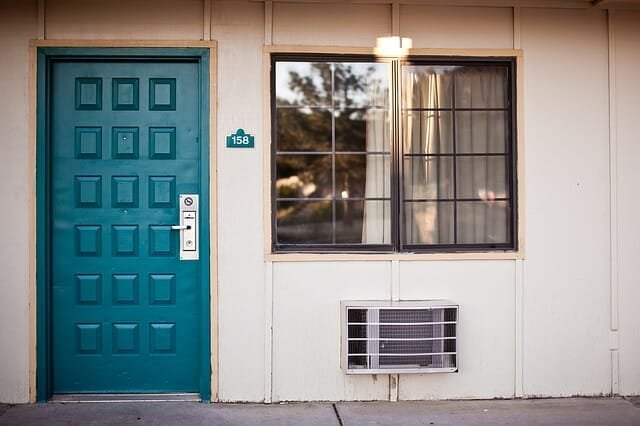 Private Rentals
Private vacation rentals are another for 420-friendly lodging in Las Vegas and Reno. You can use popular booking sites like Air BnB or cannabis-friendly booking sites like us here at USAweed.org. When booking private rentals, always confirm the 420 policies with hosts ahead of time.
---
Where to Buy Cannabis Products
Most Las Vegas recreational cannabis stores are located on or near the strip so that you can have easy access to cannabis goods while you enjoy your time in the city. Here are a few of the best out of the hundreds in Las Vegas
2548 W. Desert Inn Road, Ste. 100 Las Vegas, NV 89109
Spanning 55,000 sq. ft, Planet 13 is currently the largest dispensary in the world! The store is open 24/7 and within easy walking distance of the Strip.
15-foot-tall LED flowers decorate the roof, and once inside, you will find things like 3D visuals and interactive laser graffiti. The main retail space features 85 cannabis retailers, a coffee shop, and a restaurant. You can even look through a large glass window and watch the staff make cannabis treats in the kitchen!
Soon, Planet 13 will open Cannabination, the first museum in the world dedicated entirely to cannabis! You can't consume cannabis here, but you can pose with "Bongzilla"-the biggest functional bong in the world! After that, you can dive into a pool of foam cannabis nuggets and play with giant, fake joints.
Cannabination is still a museum, of course. So, you will also learn about cannabis history, biology and culture.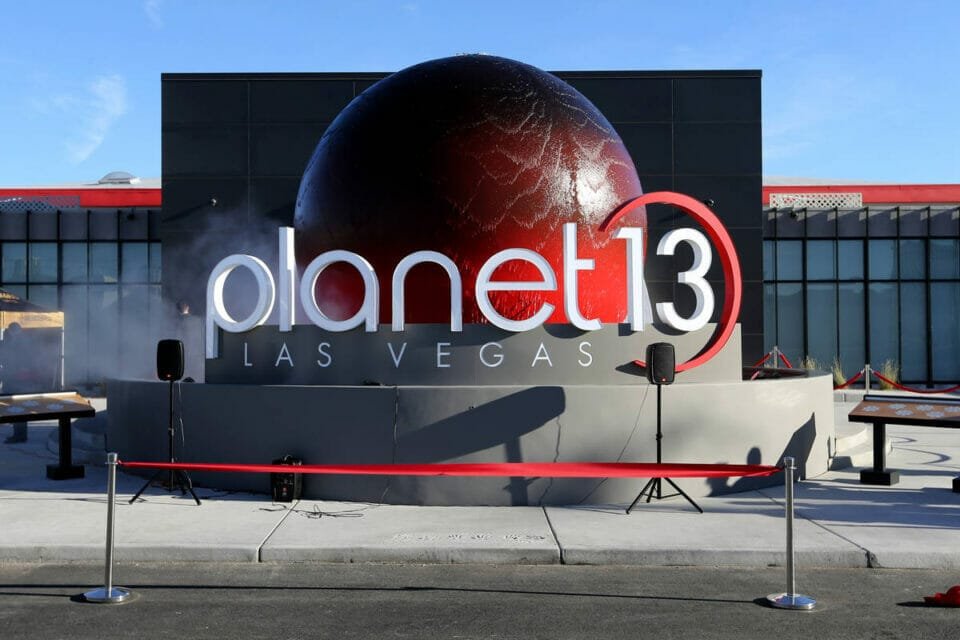 1235 Paiute Circle, Las Vegas, NV 89106
NuWu has the largest selection of quality cannabis products in Las Vegas! Here, you will find 170 feet of display counters containing flower, edibles, CBD, vapes, concentrates, and other goodies. The best part might be their Vegas Tasting Room, the only legal consumption site in Nevada!
The 24/7 superstore is also the only drive-thru dispensary in Las Vegas. You will save money here because NuWU is on Paiute tribal land, meaning there is no sales tax on what you buy!
You can also visit and consume your cannabis right on site as this rec store has The Vegas Tasting Room. A place where you can enjoy your newly bought cannabis, smoking and visiting with others.
4647 University Center Dr, Las Vegas, NV 89119
Located minutes from the airport, The Grove has its own 26,600 sq. ft cultivation facility that produces some of the freshest cannabis in Nevada.
From flower to concentrates, drinks, and capsules, the Grove has you covered! You can order online for seamless curbside pickup, and you also get free delivery for online orders over $100.
---
Where to Smoke
Nevada has some strict laws about public consumption. The best place to consume your stash would be at 420-friendly lodging or another private residence.
Another great place is in the recreational cannabis store "Tasting Lounge" at NuWu recreational dispensary.
The good news is that in June 2021, Nevada legislators signed Assembly Bill 341 to allow cannabis lounges for public consumption. You can expect the first lounges to open sometime in 2022!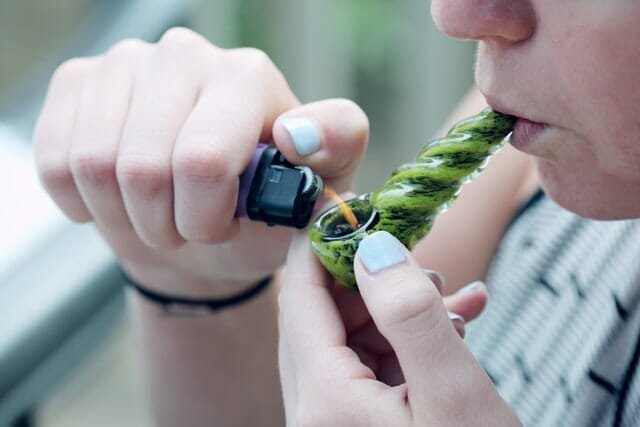 Cannabis Tours
If you want to have fun and learn more about cannabis culture then cannabis tours in Las Vegas are perfect!
The daily "Herbology 101" tour includes a 3-hour trip to top-rated cultivation and dispensaries in Las Vegas. During the excursion, you will learn about cannabis strains, history, production, and culture.
The easy-to-use website lets you book inclusive cannabis tours complete with 420-friendly lodging recommendations, airport pickups, show tickets, dining options, and other extras.
Other Things to Do
The Row is a world-class entertainment district with over four city blocks that contain 25 restaurants, 22 bars, 11 nightclubs, shopping, 227,000 sq ft of casino space, and more! A pedestrian walkway connects the main casino resorts-Silver Legacy, Circus Circus, and Eldorado. You can't smoke at these resorts, but they are great for Reno cannabis tourism. You can relax, gamble, catch a live show, and satisfy your after-cannabis munchies at a buffet in the world's "biggest little city"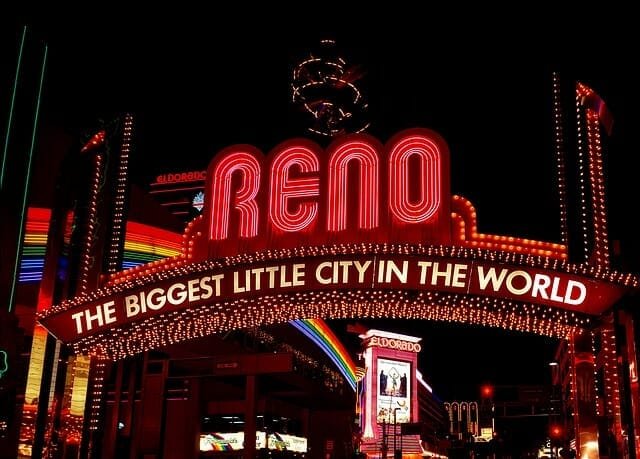 As cannabis consumption laws continue to relax, Las Vegas cannabis tourism will be hotter than ever, and you can expect Nevada to become one of the best entertainment and cannabis districts in the world. We hope this Nevada cannabis tourism guide helps make your 420-vacation even better!