Top 5 Portland Cannabis Dispensaries 2023

Portland, Oregon: a city renowned for its thriving food scene, craft breweries, and increasingly, its flourishing cannabis industry. With Oregon being one of the pioneering states in the legalization movement, the cannabis culture in Portland has become an integral part of the city's fabric. Since the passing of Measure 91 in 2014, which made the use of recreational marijuana legal, the city has seen a burgeoning number of dispensaries offering a plethora of cannabis products for every preference.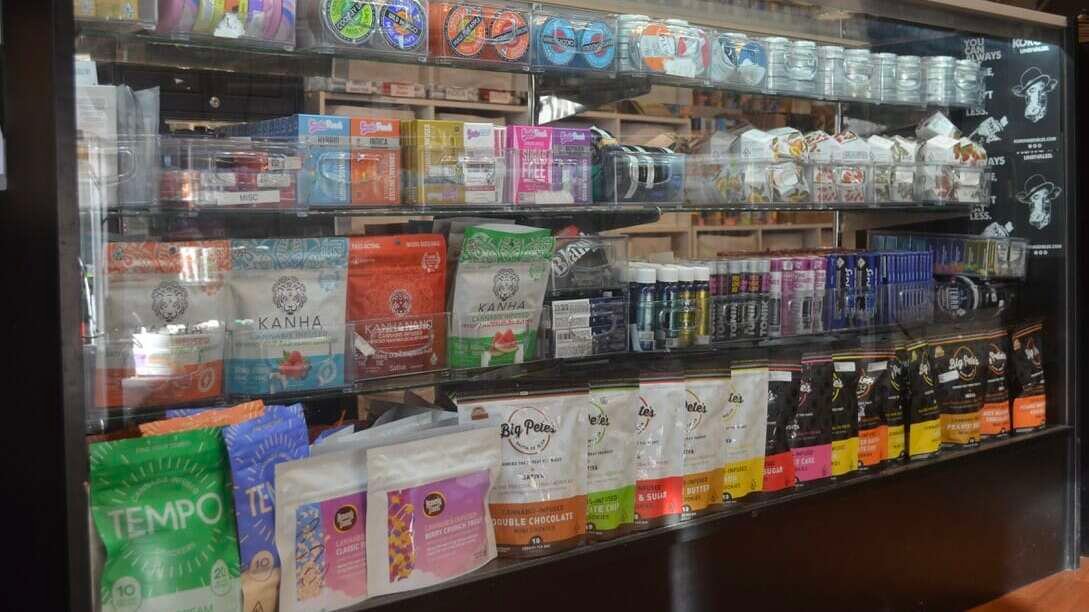 Today, the City of Roses boasts over 150 legal dispensaries, making it one of the cities with the highest number of dispensaries per capita in the U.S. This cannabis renaissance in Portland has fostered an environment of innovation and inclusivity, where seasoned cannabis connoisseurs and curious newcomers alike can explore the benefits of this ancient plant in a safe, regulated manner. Indeed, the cannabis scene in Portland is a testament to the progressive and forward-thinking ethos the city is known for.
The cannabis industry in Portland, Oregon, offers a lush landscape of choices. Today, we'll guide you through five premier cannabis dispensaries: Broadway Cannabis Market, Jayne Recreational and Medical Marijuana Dispensary, Urban Farmacy Dispensary, GREEN MUSE, and Happy Leaf Portland Dispensary. Each dispensary has been chosen for its distinctive quality, selection, and customer experience.
Best 5 Portland Weed Dispensaries
Broadway Cannabis Market Weed Dispensary Pearl District
In the heart of the bustling Pearl District lies Broadway Cannabis Market, a mecca for cannabis enthusiasts. This dispensary offers an extensive selection of cannabis products, from traditional buds to edibles, oils, and tinctures. The ambiance is vibrant yet relaxed, with a knowledgeable staff that's eager to assist both recreational users and medical patients alike.
Jayne Recreational and Medical Marijuana Dispensary – Portland
Jayne recreational marijuana dispensary stands out in Portland's cannabis scene for its dual focus on recreational and medical marijuana. The dispensary is located in a modern, cozy environment that immediately puts you at ease. The product selection is wide-ranging, and they offer professional advice on the best product for your specific needs. Their top-notch customer service and community-focused ethos make every visit a rewarding experience.
Urban Farmacy Dispensary: A Fresh Take on Cannabis
Urban Farmacy Dispensary believes in a farm-to-table approach for their cannabis products. The dispensary's inviting atmosphere, combined with a broad array of products from trusted local growers, make it a haven for both newbies and seasoned cannabis connoisseurs. The attentive staff is always ready to guide you through their comprehensive menu of cannabis products.
GREEN MUSE: Portland's Green Beacon
GREEN MUSE lives up to its name, inspiring customers with an artistically designed, eco-conscious space and a comprehensive array of cannabis products. They place a high priority on sustainability, working with local growers who share their ethos. Their staff excels in knowledge and passion for cannabis, making every visit an educational experience.
Happy Leaf Portland Dispensary: Where Joy Meets Green
Happy Leaf Portland Dispensary has carved its niche with a diverse selection of quality cannabis products and a friendly, welcoming atmosphere. This dispensary balances knowledgeable service with a sense of community, making it a beloved spot for both locals and visitors to Portland.
A Leafy Wrap-up: Revisiting Portland's Top Cannabis Dispensaries
Exploring the Portland cannabis landscape reveals a wealth of options. Broadway Cannabis Market, Jayne, Urban Farmacy, GREEN MUSE, and Happy Leaf stand out for their unique offerings and customer experiences. As you venture out to find your perfect strain or product, remember these stellar dispensaries. Here's to your green journey in the City of Roses!
Why Your Support to USAWeed.org Matters
Every small contribution to USAWeed.org's Coffee Brigade at https://www.patreon.com/USAWeed helps keep the green engine running. Your support allows us to continue providing you with the best cannabis information and guides. Remember, together we can make the cannabis community stronger!