Portland Marijuana Tourism.
While tourism is becoming a trend for marijuana users Portland Marijuana Tourism officials are still working on activities for tourists, as public consumption is not currently legal. That doesn't mean there isn't anything to do in Oregon for your average stoner. On the contrary there is quite a bit to do, take for example that many glass blowers are allowing tourist to come in and see glass blowing in person.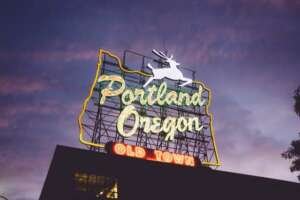 There are even some who will allow you to purchase a design that was blown right before your eyes. How about visiting one of the many marijuana nurseries that are cropping up within the state and see what goes into growing a large and healthy marijuana plant. Taking a trip over to one of the testing facilities and try out some bud for yourself just as many of the employees who test the quality of the bud do on a daily basis.
Once you've had your fun grab some bud and head back to your marijuana friendly hotel room where you can smoke without the fear of prosecution. There are several companies popping up in Oregon with the hope of becoming the next big concierge company, many of them even provide a vaporizer for visitors to use during their stay so that tourists can take that discrete public toke without attracting too much attention. There are of course options to purchase said vaporizer and keep it for your own personal use.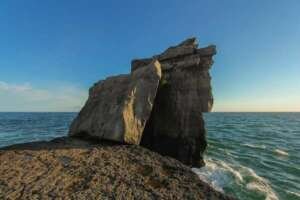 There are even some businesses that are focusing on creating a world of knowledgeable connoisseurs who consume, judge, and enjoy various stains of marijuana much like many travelers do at the Napa Valley Wineries. Oregon even has a few small companies setting up private tours for businessmen looking to invest in marijuana as well as marijuana tours for those looking to have their bachelor's party or anniversary in the state. The tours will set you up with a marijuana friendly hotel room as well as show you around the local head shops, recreational cannabis stores, and glass blowing companies in the area.
---
Marijuana travel has only increased with each and every new state that legalizes marijuana in some way, Oregon business owners on catching on to this and many have begun developing services specifically to cater to your traveling stoner or medical patient. You can see the sights and blow some glass sure however there is more to Oregon than just these basics. Portland Marijuana Tourism is here to stay.
There is of course the Portland Cannabis Cup which is currently in the planning stages. Sponsored by High Times magazine the Portland Cannabis Cup like many others before it will be a large scale party with booths setup selling and even giving away glass, bud, dab and so much more! The current date for this event is yet to be announced but it is suspected to provide the same similar experiences that many have come to know from the likes of Colorado.
What are you waiting for, your state to legalize it? We all know that's not likely to happen for some time now, why not get up and head out to Oregon on a Marry Jane Vacation with one of the various marijuana tours currently setup throughout the state and find out just how amazing cannabis is and reaffirm for yourselves that it should be legalized on a National scale.
Portland Marijuana Tourism is growing!