Stoners guide to Visiting Portland Oregon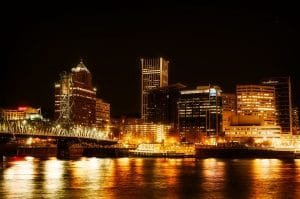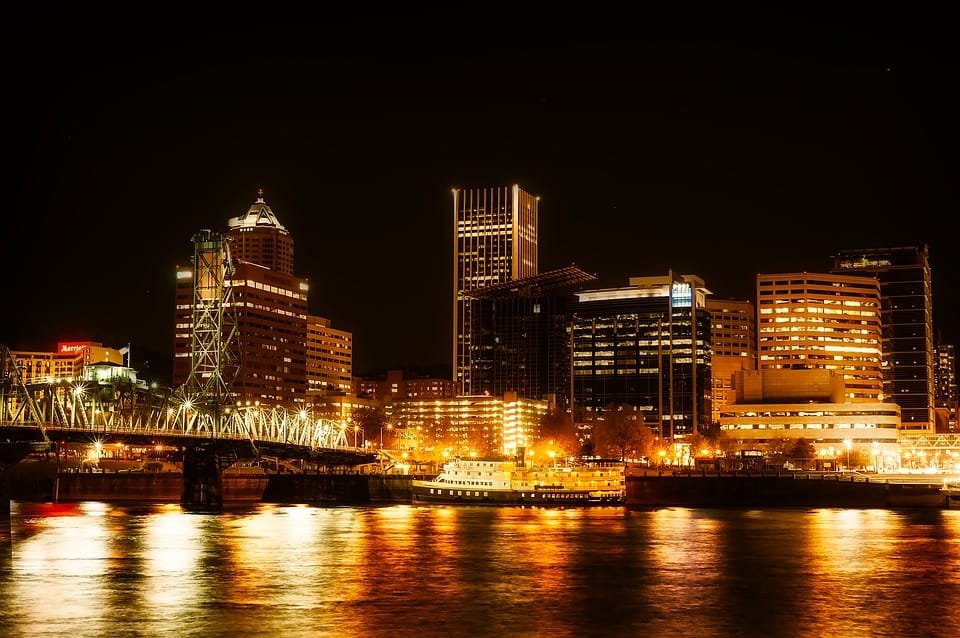 Welcome to the definitive stoners guide to Stumptown! In our stoners guide to visiting Portland Oregon you will find everything you ever wanted to know about catching a buzz in the city but forgot to ask. If you're reading this, it is safe to assume that you are thinking about coming to 420 friendly Portland. PLEASE NOTE, that smoking cannabis in ANY public place, while driving or biking, or in some hotels (check with the hotel) is a Class B felony. So keep your head up, and leave the driving to MAX or Uber.
SHOPPING
As of August of 2016, there were 167 recreational stores in Portland. That's five times more outlets than McDonald's, so maybe you should find the golden arches first because it's a pretty safe bet there are several recreational stores close by. Brother's Cannabis Club was voted the best dispensary in 2016. Oregon's Finest gets very good reviews and has the advantage of being right next to the Japanese Gardens on the west side of the river. For the socially conscious among you, Panacea on NE Sandy Blvd gives ten percent of their profits to charity. Calyxes in West Hills is known for having an extensive line of high-end strains and the best quality concentrates. Five Zero Trees at Hazelwood and Hayhurst is


known for having some very strong strains. One suggestion is to go to Sandy Boulevard, also known as the "Green Mile," where you can stroll and sample to your heart's content. There are vape shops everywhere you look in town, but if you want a good old fashion headshop, Third Eye on SE Hawthorne or Head East on SE Division Street are two of a hand full of stores you can buy a Dead t-shirt along with your bong. Now Third Eye will be closing soon after 30 years so get in and get you a souvenir.
---
---
WHERE TO GO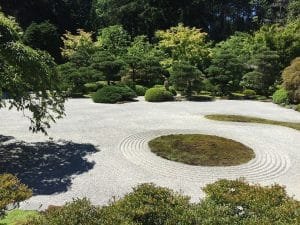 There are a lot of places around town that you'll enjoy wandering around while dazed and confused, many of them just west of downtown and within walking distance of each other. Now in our Stoners guide to Visiting Portland Oregon we have some great places for you to sight see. On the west side of downtown is Washington Park, a large green area where the zoo and the serene Japanese Gardens are located. A short distance away to the east is the Portland Art Museum. Right along the river in the SE, is the Kendall Planetarium. The planetarium has a long list of laser shows which tickets for can be bought at www.omsi.edu/planetarium. If you're feeling spiritual, northeast of town is the National Sanctuary of our Sorrowful Mother, better known as the Grotto. Its 62 acres provide a lot solitude where one can reflect.
WHERE TO EAT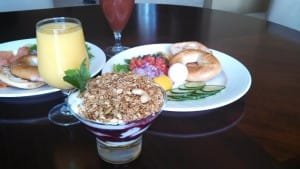 Next on our stoners guide to visiting Portland Oregon is food. A subculture has developed for quick late night eats for people with an overpowering hunger. Lardo has three different locations and are known for having massive sandwiches (the Korean Pork Shoulder is hard to beat) and their own distinct sides. Try High Noon on SW 2nd for the frybread taco for only $4 during happy hour. One final mention is the Brunch Box on SW 9th if only for their egg-topped, grilled cheese–swaddled Redonkadonk, with bacon, Spam and ham, among other ingredients which you would have to be high to eat. You can also take advantage of the town's great food truck/cart scene, like PBJ Grilled, that you will find everywhere around town open to the wee hours of the morning. Portland is also a great dessert town. Nothing taste better than ice cream when you're high, and nothing taste better than Salt & Straw that has several locations around town, the best known on 23rd Av NW in Nob Hill. If you are looking for chocolate decadence try Cacao or Moonstruck Chocolate Café.
If you want to know more about 420 friendly Portland use our smart phone friendly site or once you get to town, pick up a copy (free) of the Willamette Weekly you'll find around town that has a special section called "Potlander" which is a great stoners guide for what's happening around town.
Remember to travel safe and have a great cannabis vacation. Thanks for reading Stoners guide to Visiting Portland Oregon.