Your 2019 California Cannabis Vacation Guide
---
In the past, California has been among the states which are more tolerant to cannabis, having decriminalized it in 1975. Later on in 1996, it became the first state to legalize marijuana for medicinal use, and then in 2016 the Adult Use of Marijuana Act (Proposition 64) saw the legalization of recreational cannabis use for adults 21 years and over.
A giant leap in the fight for marijuana legalization. Take a look below for a brief overview and our first installment of the California Cannabis Vacation Guide for 2019.
---
Restrictions and Limitation of Marijuana Recreational Use
As usual cannabis is only for adults over the age of 21 and are legally allowed to use marijuana recreationally. The possession limits are, 28.5 grams of marijuana flower or 8 grams of marijuana concentrate.  Now you can also purchase the same amount for now, but that may change in the future.  You can find more on the California marijuana laws here.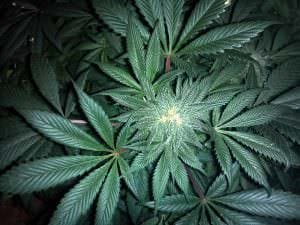 Cultivation of marijuana is restricted to only six living plants and must be kept away from the public eye.
Driving under the Influence is also prohibited, with penalties ranging from informal probation, fines and even jail time. Therefore it would be wise to consume your cannabis legally and responsibly of course. Lyft and Uber abound all over the western state and Los Angeles, San Francisco and San Diego have decent public transportation systems.
California Dreaming – No public consumption

Those of you adventurous ones wishing to travel to California should always be a discreet as possible.  Just use common sense and courtesy. For some places you can employ the use of the best weed vaporizers, just be careful as to where you decide to indulge your favorite oils.
When it comes to consumption of cannabis, you are restricted to the privacy of your residence or in designated areas set aside. It goes without saying that you cannot consume marijuana in public or in zones that prohibit smoking (this includes rental apartments as well). You can find the top 10 marijuana strains to use in your vape here.
Recreational Marijuana Dispensaries
Now since the golden state just legalized recreational marijuana use only recently your going to have to wait until the beginning of the year before you will start seeing recreation places open. They will have the usual fare of flower, oils, concentrates and other fine cannabis products for you. We will have all of the opening stores listed here on the site for you so be sure to sign up for our monthly news letter and stop by before your trip.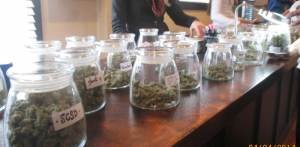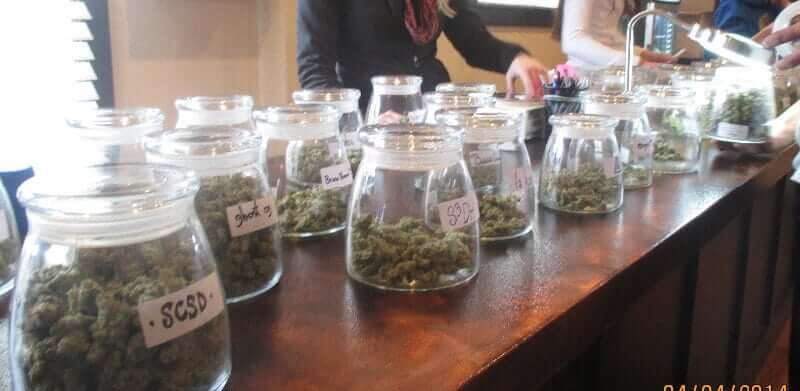 ---
---
420 friendly hotels for your going to the sunny state

Now for a place to lay your head and enjoy your purchases, here are a few places below that we found for you in the Golden State. The new law will make for many more fine 420 friendly hotels to open soon, where you can consume your cannabis at your pleasure on property. We will have all of the places listed for you on our site in our 420 friendly lodging page.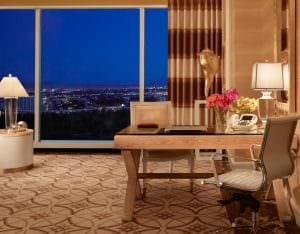 1. Cannabliss, Ojai
Traditional smoking of pot is considered outdated, and such new age cannabis culture entails embracing more culturally-infused cannabis experiences, i.e., learning about it, tasting the different strains and reveling in each, further expanding your consciousness and, healing your body. That is what Cannabliss is all about, an "experimental getaway of Marijuana" in Ojai, the scenic Southern town of the golden state.
If you are up for this five-day retreat, go to their website and book yourself a fantastic Marijuana experience.
2. Living Waters Spa, the Desert Hot Springs
The Living Waters spa, just outside Joshua Tree National Park, is ideal for the travelers who like to waft in the bluff. Book yourself an award-winning European-style destination that includes a dedicated smoking zone for marijuana to elevate your consciousness and meditate in a holistic environment.
3. Feeling Groovy at Eagle Creek Ranch, Trinity County
Deep in the heart of the Trinity Alps, North of the golden state, the Feeling Groovy at Eagle Creek Ranch supports recreational cannabis use in addition to being a resort. This cannabis-friendly private property combines nature with resort amenities; here you can delve into activities to complement your "groovy spirit."
Treat yourself to this aesthetic and a weed-welcoming atmosphere, and you'll be in for an exhilarating time.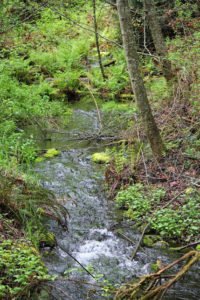 4. Ganja Goddess Getaway, Palm, and Pescadero Springs
Achieve your ganja powers on at this exclusive all-girls only weekend retreat held in August and September in Palm and Pescadero Springs. These exclusive retreats are designed to aid women to delve more profoundly into their spirituality and boost their creativity. It also provides a healing experience by using cannabis as an aesthetic tool.
With a summer-camp feel, this retreat is ideal for women looking to learn about women's health, setting goals and cannabis as a therapeutic drug. Book yourself for a full weekend getaway in this exotic 'Amazon.'
These hotels and resorts should be your first stop if you are a cannabis enthusiast thinking a vacation to the Golden State are in order.
California Cannabis Vacation Guide 's marijuana themed events to look out for
Tours to the golden state, for the cannabis enthusiasts, are not complete without attending some of the amazing events packed with fun and festivities? Celebrating 4/20 is easy in the golden state in the wake of legalizing recreational use of Cannabis. Marijuana enthusiasts, residents, and visitors enjoying their vacation like having extensive options of events to choose from, from magnificent cannabis-themed dinner festivities to free gatherings.
The Golden State boasts a huge number of marijuana-themed events and activities starting off in the coming month. If you've missed this month's opportunities, fear not, as more events are scheduled for the following months. Travel to the golden state and take part in the amazing cultural festivities that will be engrained in your memories forever. Tours in cities and major towns in the state are supported by travel agencies.
Thanks for reading California's marijuana vacation guide.