Top 5 Cannabis Vape Pens for 2022
The legalization of cannabis for recreational use in many states of the USA has created massive growth in the vaping accessories market. New brands are arriving all the time and innovations in technology have taken the vape pen – and all vape devices – a long way in just a few years. So we are going to cover our Top 5 Cannabis Vape pens for 2022
Many who enjoy their cannabis choose vaping as their method. The reasons are many, with the primary reason being vaping's inherent safety when compared to that of smoking.
Smoking – whether a joint or tobacco – involves burning, and it is the burning that creates the dangerous tar and other by-products that have been proven to cause lung diseases. Vaping involves no flame – simply a cloud of vapor – hence that danger is eliminated.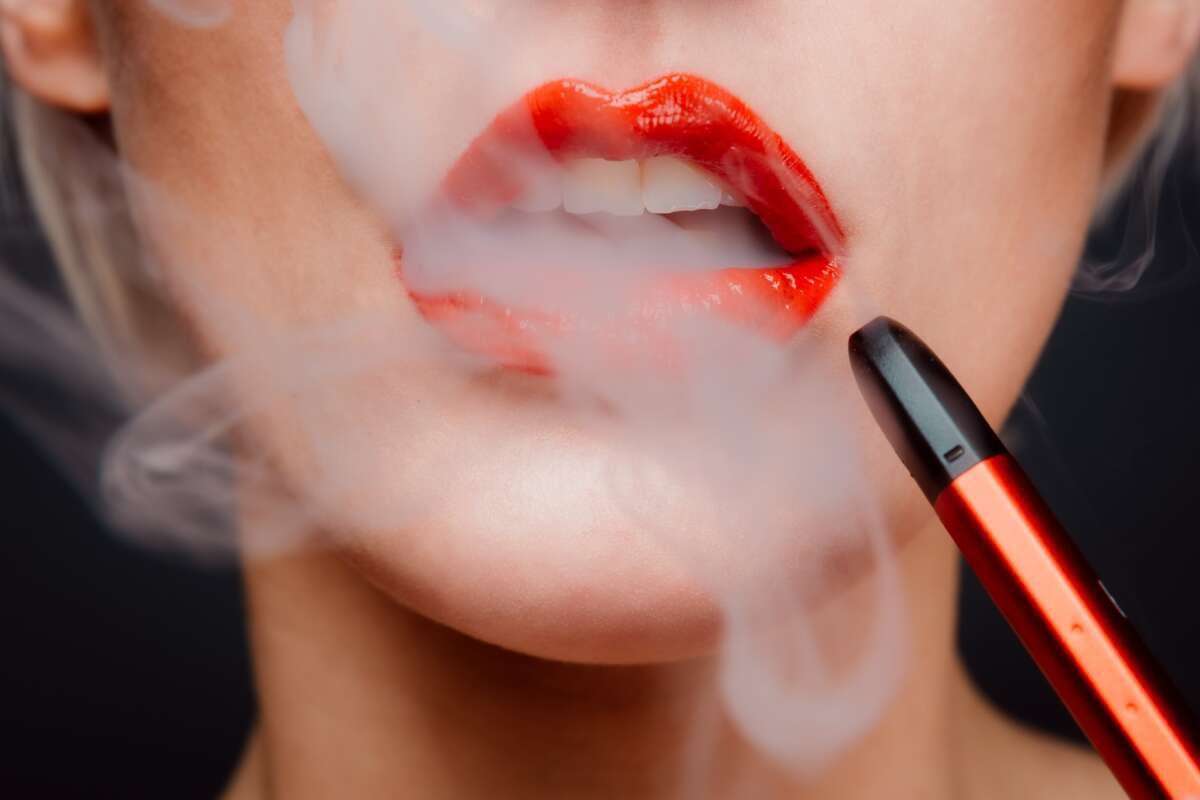 It is also illegal to smoke both tobacco and cannabis in many public places. You may find some outlets do not permit vaping either, so it is worth checking the rules beforehand to ensure you are not breaking a law or rule of the house.
If you are looking at switching to a vape pen, then you may find it is not as straightforward as you may think. There are different models of vape device designed specifically for the variety of substances you can choose to vape.
If you want to see just how broad the choice of devices and accessories is check vape4ever.com for more cannabis vape stuff. The various vaping substances are: dry herb, which is cannabis in its natural element; concentrate, which is a wax extract; thick oils which are cannabis oil extract and CBD – cannabidiol, a THC-free compound of the hemp plant.
In a busy market there are many different brands and models to choose from so we've picked one from each category that we rate as the best choice in terms of value, usability and functions. So, let's get started.
---
1: Top Vape Pen for Dry Herb – Yocan Vane Vaporizer
The reason there are different vape pens for different substances is to do mainly with the temperature at which they are atomized. A vape pen works by heating the dry herbs – in this case – to below combustion temperature but at the point where the substance is vaporized. The user then inhales the vapor cloud. This vaporizer, the Yocan Vane, is a neat design that is specifically for use with dry herb cannabis.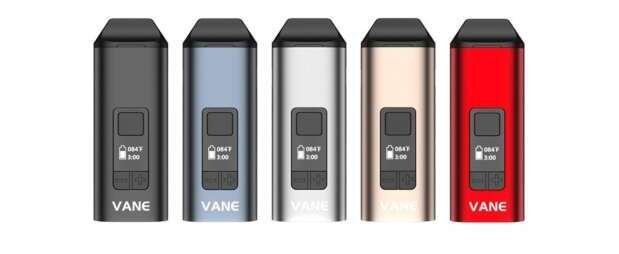 You will note it is not pen-shaped: the original models in the early days were generally long and thin, and the name stuck. The Yocan Vane comes with a ceramic atomizer which is the best material for vaporizing dry herbs. It is powered by a 510-thread battery – just to explain the jargon this is pretty much an industry standard – of 1100mAh which is enough to keep you going a good length of time on a full charge (USB charging is the norm for these devices).
This device features precision temperature control between 200°F and 480°F. This allows the user to 'fine tune' the temperature to their liking and taste. Heat up time is 30 seconds from switch on to use, and it has full safety features including power-off protection. Available in a choice of colors, this well-made and popular example of a dry herb vaporizer is also good value and comes with a set of accessories for cleaning and maintenance. This awesome pen has high ratings on our top 5 cannabis vape pens.
---
2: Top Vape Pen for Concentrate – The Kind Pen Lobi Vaporizer
He Kind Pen is something of a rising star among vape brands and has created a sort of cult following thanks to clever design and innovation. This model, the Lobi, is designed for concentrate. Concentrate is wax extract of cannabis – sometimes called a 'dab' and you'll find vape pens referred to as 'dab pens' too – and is favored by many users as it is easy to transport and vape, and less tricky to use.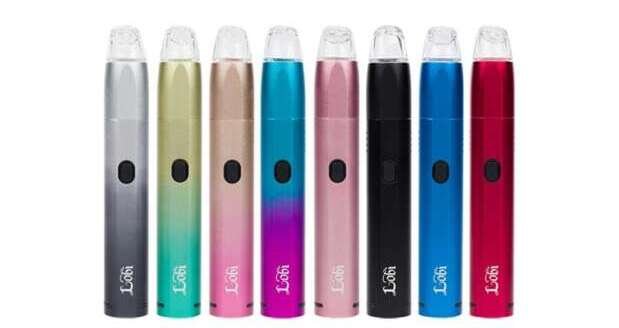 Cannabis concentrate is put into the reservoir where it is heated by a quartz element, a material that has been extensively researched by The Kind Pen. Other innovations here include an isolated pathway through a glass mouthpiece. This enables a pure flavour with nothing lost from vape to mouth.
A long-life battery, four temperature settings and a beautifully made construction have earned The Kind Pen Lobi the nickname 'the Porsche of vape pens' thanks to the outstanding design and innovation. Not the cheapest of dab pens, but among the very best.
---
3: Top Vape Pen for Thick Oils – Imini Vaporizer
Some vape pens can be used with more than one substance. The Imini model seen here is designed for thick oils but can vape wax too. This is a budget device – considerably cheaper than the two we have written about above – but that's not to say it skimps on quality. It uses the 510-thread that is the industry standard on the cartridge as well as the battery so enhancing the scope for potential future modification.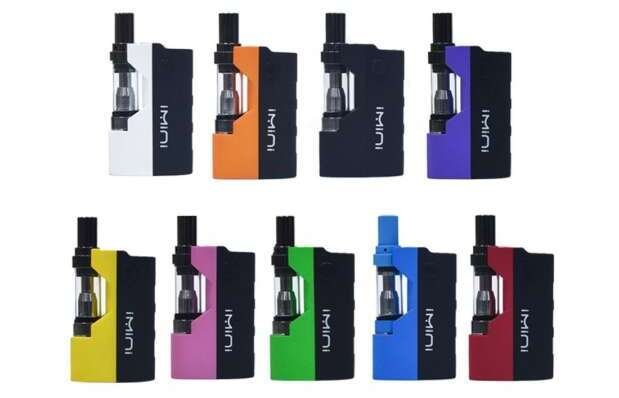 The Imini is available with three capacities – 16ml, 32ml and 48ml – and has a neat see-through tank so you can easily check the level. It features a 650mAh battery so will need charging more regularly than, for example, the Yocan Vane but this helps keep the size and weight down. As a result, the Imini is a surprisingly compact and versatile vape pen.
Available in good range of interesting colors and at a price that is quite amazing – you can buy the smaller version for around $20 – the vape pen even features voltage control for temperature variations and a pre-heat function that allows for quick use. The rubberized outer casing is nice touch too, and if a thick oil vaping device is what you want this one ranks at the top of the list for value and capability.
---
4: Top Vape Pen for CBD Vape – Dr. Dabber CBD Vape Pen
Dr. Dabber is a brand that has established itself as a leading name in the CBD and cannabis vape pen markets. This example, which comes in a variety of colors, is as close to a traditional vape pen as you will find being long and thin. CBD is extracted from the hemp strain of cannabis. It contains no or only trace levels of THC, the psychoactive element of cannabis.
These pens come pre-filled with a choice of four flavours of CBD oil – Regular, Citrus, Fresh and Robust – in a capacity of 250mg. You can simply use the cartridge until empty and then buy a replacement from Dr. Dabber in the flavour of your choice. Using a ceramic heating coil and with simple one-touch controls the 15 second heating time makes this a convenient cape pen for the CBD fan.
The Dr. Dabber CBD pen also features variable voltage between 2.8v and 4.2v and uses he 510-thread for both battery and cartridge. It is rechargeable using a micro-USB port and we think that in terms of convenience, simplicity and usability it is a remarkably good value product.
---
5: Top Vape Pen for Multiple Functions – LTQ Vapor Curer 3-in-1 Vaporizer
We mentioned earlier that some vape pens can be used with multiple substances. This model – the LTQ Vapor Curer – can vape dry herb, concentrate and oils. It is a well-made and neatly designed vape pen with many interesting features. It comes with three exchangeable coils – stainless steel, ceramic and quartz – to enable it to handle all the main substances. Yet there is much more to this vape pen.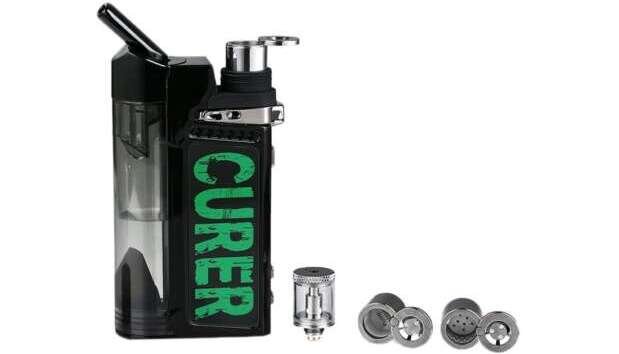 Temperature can be varied through 140°F to 600°F for a wide variety of atomizing points. This allows for the best flavor through each of the three vape substances. Each of the coils has a different resistance to enable the correct level of vaporization of dry herb, concentrates and oils. This is a precision device with a powerful 1500mAh battery providing long life.
With a 5-second heat up time and all the safety precautions possible, plus a nicely made outer case and simple to fill replaceable cartridge, the LTQ is also built to a high standard to prevent leaks. But perhaps the most interesting innovation is that this one comes with a water filter tank which is instrumental in providing quality and adjustable vapor clouds that are above and beyond most rivals. An impressive device at a great price that is supplied as a comprehensive starter kit with a full set of maintenance accessories.
---
Conclusion
The above are the chosen vape pens from each of the five categories of vaping substance, including the final one which can handle all three types. The difference lies mainly in the coil or atomizer, as dry herb, concentrate and oils all benefit from different temperatures of atomization. Varying the voltage allows for this to be carefully controlled so the user can decide between a smooth hit or a more powerful one, whichever is their personal choice.
We hope we've explained the different types of vape pen and given you an idea of the variety on the market, and we recommend you check out the retailer we mentioned earlier for more ideas and options.