Our Travel Tips for International Cannabis Friendly Travelers
Welcome! Ciao, bonjour, hola, jambo, ni hau, and hello international visitors! Welcome to the United States of America, the world's most sophisticated, friendliest, culturally diverse "Melting Pot" in the world and our little article with travel tips for international cannabis friendly travelers.
For weeks, international visitors from around the globe work relentlessly attending to the details of their anticipated American cannabis friendly vacations. Why? Because they want everything perfect, they don't want any issues finding passports, hotel info, etc. when it is time to head off to the airport.
Here, we will offer you some cannabis friendly travel tips and other marijuana vacationing help to ensure you have covered all of your bases before heading off to the airport. Yes, the smallest oversight can put a damper on your long awaited journey to the U.S. So, do your homework and expect the unexpected.
…you want to know how to prepare for a stress-free boarding and departure. There are a few basic travel tips to keep in mind as you are packing.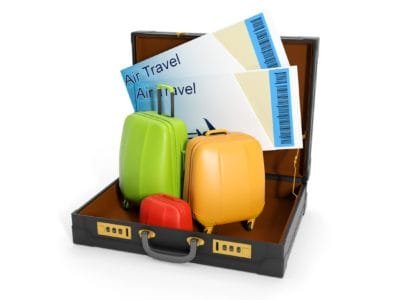 ---
When it comes to documentation, foreign travelers already know that a passport and valid visa card that has been issued by a U.S. consular official are required. However, it is possible that the visa requirement can be waived. The U.S. Visa Waiver Program entitles low-risk foreign travelers to visit the U.S. for a limited amount of time.
But only under strict conditions without having a visa. Since laws are constantly changing and being updated, it is advised to consult with TSA or DHS for travel help and how to obtain detailed information about the Visa Waiver Program. But be sure to have a valid ID/passport when visiting as all recreational dispensaries will require a valid ID.
---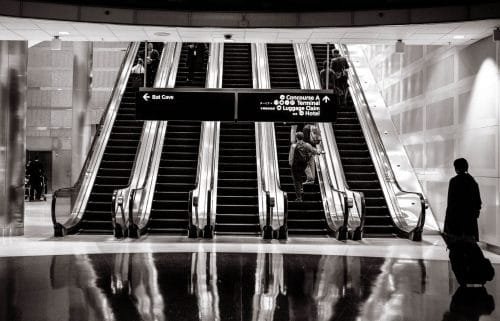 Another one of our cannabis friendly travel tips for you, our international cannabis friendly travelers… is when your arriving. You will have to pass all security checkpoints with Customs and Border Protection (CBP). This includes confirming your passport and visa information, verifying items on your declaration form, and a baggage check for any food items, plants, animals, personal valuables, and gifts purchased outside of and brought into the U.S.
It may also include a Customs duty fee for certain items purchased outside of the U.S. To ensure your entrance into the U.S. is quick and hassle-free, it is advised that you double check for items that should be declared.
Failure to do so could result in unnecessary delays, expensive fines and/or being denied entry into the U.S. Visit https://www.cbp.gov/travel/international-visitors/kbyg/customs-duty-info for more travel help and information on customs duty.
Finally, weeks have passed and you have all enjoyed your vacations and visits to the States. Now, it's time to return home and you want to know how to prepare for a stress-free boarding and departure. There are a few basic travel tips to keep in mind as you are packing.
---
"Carry-ons" are luggage and personal bags such as purses, laptops, and backpacks that are allowed onboard. These items must fit in the overhead bin or snuggly under your seat. Liquid items such as lotion must be in containers that are 3 ounces or less and placed in a plastic ziplock bag that does not exceed one litre.
Food items that are brought in at checkpoint are allowed as carry-ons, but must be checked. Beverages purchased after passing security checkpoints are also allowed on board.
No taking any cannabis products out of the legal states. This will get you some jail time don't do it, trash it, give it to another over 21 adult or consume it.
Much of your flight preparation just requires a simple, common sense approach to airport rules and protocol. Let your visit to the U.S. be a memorable experience.
Thanks for reading about our travel tips for international cannabis friendly travelers, see you soon.
I.L. – USAWeed.org Contributor