What's the Best 420-Friendly State for Your Cannabis Vacation?
Considering a cannabis vacation? With 20 states endorsing recreational cannabis, your ideal green destination is just around the corner. Each one of these states presents unique offerings, providing a vast cache of experiences for every cannabis enthusiast, you just got to figure out which one works for you. So, lets look at our picks for the top 8 cannabis friendly states for a cannabis vacation.
Cannabis Vacation in Colorado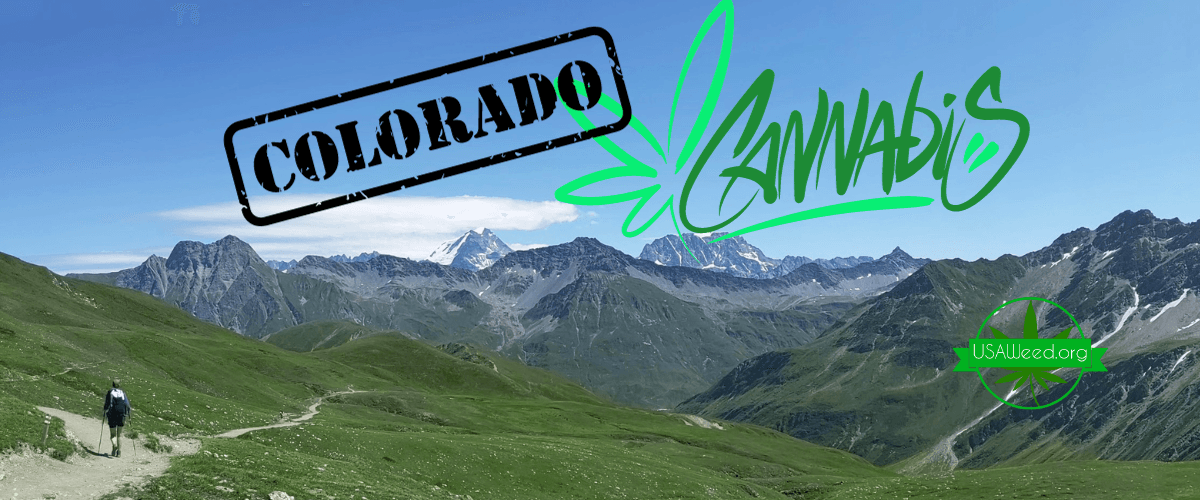 Colorado is the pioneer (old OG) in cannabis tourism, welcoming adults over 21 with legalized recreational cannabis. The state has an array of attractions like the famous Loopr bus in Denver and some great dispensaries like Euflora and The Green Solution. Events like the Cannabis Wedding Expo, Mile High 420 Fest and 420 rally ensure a diverse and engaging experience for every visitor. As a pioneer in cannabis sales and tourism, Colorado stands as an bright beacon for enthusiasts around the globe.
Nestled amidst the Rocky Mountains, the state not only offers awe-inspiring scenery and a plethora of outdoor activities but also has a vibrant and mature cannabis culture. Here, the spirit of adventure meets a love for the green herb, providing visitors with an experience that's both exhilarating and deeply relaxing.
Whether you're a seasoned cannabis connoisseur or a curious newcomer, Colorado extends a warm invitation for all to explore its unique blend of natural beauty and cannabis-infused offerings. The state's commitment to creating a safe, legal environment for cannabis consumption makes it a premier destination for those seeking the ultimate cannabis vacation. From its welcoming dispensaries to educational tours and events, Colorado offers an inclusive and exciting atmosphere where cannabis tourism is celebrated.
Iconic Spots in Colorado:
Red Rocks Amphitheatre: This open-air venue not only offers stellar acoustics but also hosts cannabis-friendly events amidst breathtaking red rock formations.
Garden of the Gods: With nearby dispensaries, it allows you to enjoy captivating sandstone formations with your choice of cannabis.
Loopr: This mobile cannabis lounge provides an enthralling tour of Denver while allowing legal, social consumption.
The Green Solution Dispensary: With several outlets, it's a reliable, accessible dispensary offering a spectrum of cannabis products.
More information on Colorado
Colorado Cannabis Tourism Guide
Cannabis Friendly Hotels in Colorado
Experience Cannabis Tourism in California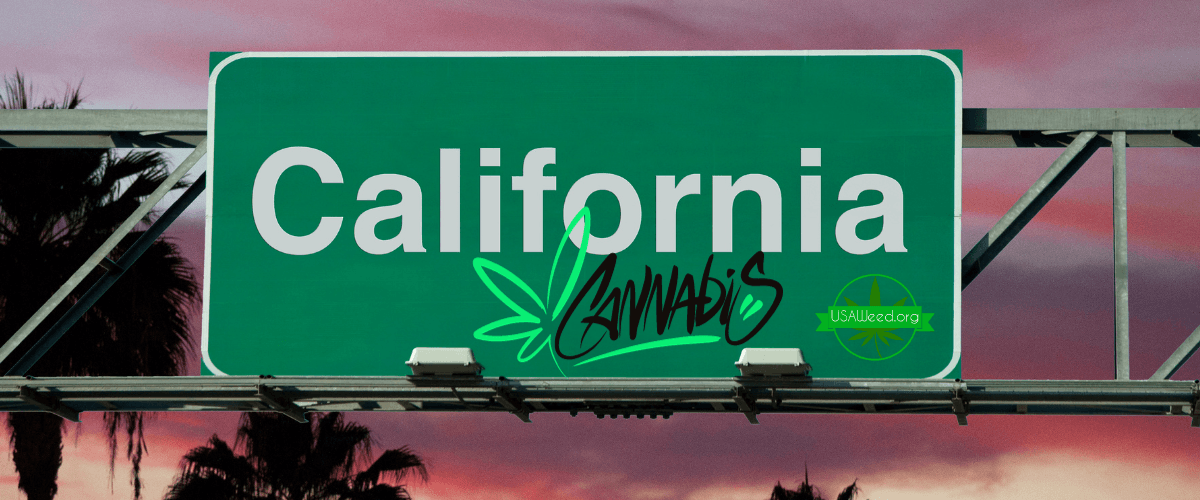 California, with its golden beaches and iconic landmarks, offers a multifaceted cannabis experience. From the famed MedMen and Harborside dispensaries to the welcoming Barbary Coast Lounge, the Golden State promises an unforgettable cannabis voyage. California, the Golden State, beckons cannabis enthusiasts with its sunny skies, iconic landmarks, and a dynamic cannabis scene that mirrors the state's celebrated diversity and innovation.
As a trailblazer in cannabis culture and legalization, California effortlessly merges its longstanding advocacy for cannabis with a modern, recreational landscape that caters to both newcomers and experienced users alike.
Engage with a community that shares a passion for the herb while basking in the laid-back, yet vibrant lifestyle that the state is renowned for. With sprawling vineyards, tech-savvy cities, sandy beaches, and majestic forests as your backdrop, each cannabis experience in California is not only unique but deeply infused with the state's spirit of freedom and its pursuit for the extraordinary. Whether you're exploring the bustling streets of Los Angeles or unwinding in the serene landscapes of Northern California, the state's cannabis scene offers a diverse palette of experiences waiting to be explored and savored.
Iconic Spots in California:
Venice Beach: The spirited beach is located near various dispensaries, offering a unique blend of sun, sea, and cannabis.
Golden Gate Bridge: This must-visit landmark is situated near San Francisco's cannabis lounges, enhancing your sightseeing experience.
MedMen Dispensary: Located in West Hollywood, it offers a sleek, modern environment with a diverse selection of products.
Barbary Coast Lounge: This well-known consumption lounge offers a safe, sophisticated space to enjoy top-tier cannabis products.
More information on California
California Cannabis Tourism Guide
Cannabis Friendly Hotels in California
Cannabis Adventures in Washington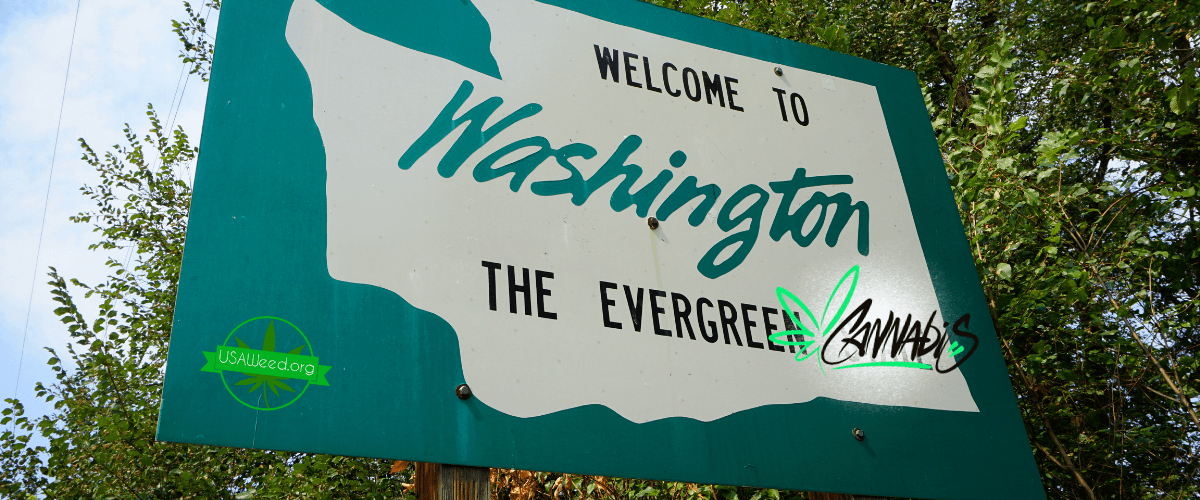 Washington invites cannabis enthusiasts to immerse themselves in events like Seattle Hempfest while exploring dispensaries like Have a Heart. With attractions like the iconic Space Needle and Pike Place Market, Washington blends conventional tourism with cannabis delightfully. Washington, with its lush landscapes and vibrant urban centers, invites cannabis enthusiasts to explore a state where innovation, nature, and the celebration of cannabis converge harmoniously.
As one of the first states to legalize recreational cannabis, Washington has fine-tuned its cannabis experience to offer a seamless integration of legality, safety, and enjoyment. The Evergreen State boasts a mature and diverse cannabis market, presenting an array of quality products and strains that appeal to various preferences and needs.
Here, the crisp air of the Pacific Northwest mingles with the aromatic scent of cannabis, creating an atmosphere that's both invigorating and soothing. In cities like Seattle, the urban buzz is complemented by a thriving cannabis culture, offering visitors engaging experiences ranging from dispensary visits to cannabis-themed events.
With its commitment to quality, accessibility, and education, Washington provides a canvas where both the cannabis-curious and the seasoned connoisseur can discover and enjoy the many facets of cannabis in a breathtaking setting that only the state can provide.
Iconic Spots in Washington:
Space Needle: A landmark offering proximity to various dispensaries and lounges, providing a panoramic view of Seattle.
Pike Place Market: With nearby cannabis retailers, enjoy fresh products amidst the vibrant atmosphere.
Have a Heart: Known for its vast selection and friendly staff, it's a favorite among many.
Seattle Hempfest: An annual event promoting cannabis legalization, it provides a platform for activists, enthusiasts, and vendors.
More information on Washington
Washington Cannabis Tourism Guide – Coming Soon!
Cannabis Friendly hotels in Washington
Unwind in Oregon with Cannabis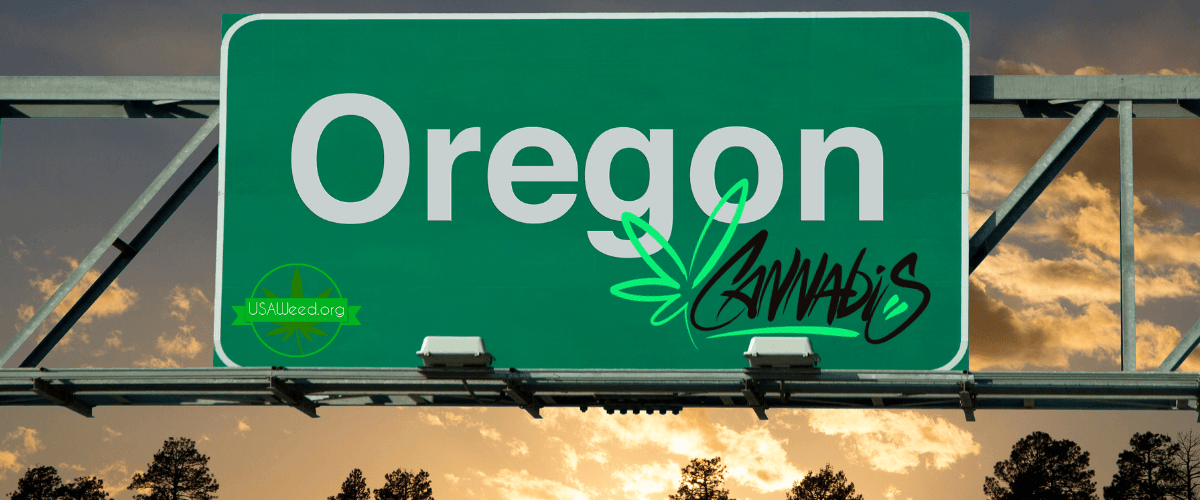 Oregon is a canvas painted with liberal cannabis laws and mesmerizing nature. With its allowance for possession of up to one ounce of cannabis in public and a home limit of eight ounces, the Beaver State unfolds a serene yet exhilarating cannabis escapade. In the enchanting state of Oregon, a thriving cannabis culture beautifully intertwines with the region's captivating natural allure.
Offering an invigorating mixture of serene landscapes and a progressive approach to cannabis, Oregon extends a welcoming hand to those eager to explore the delightful symphony of recreational marijuana within its borders.
With a rich history of early cannabis legalization, the state has nurtured an environment where quality, safety, and a deep respect for the plant flourish side by side. The vibrant cities within Oregon, like Portland, not only showcase a dynamic arts and music scene but also take pride in housing some of the most reputable and innovative dispensaries and cannabis events in the nation.
As you traverse through the state's breathtaking coastline, dense forests, and lively urban areas, you'll find that each corner of Oregon tells a unique cannabis story, waiting to be heard, seen, and tasted by enthusiasts who seek a memorable and authentic green journey.
Whether you're a cannabis connoisseur or a casual user, Oregon's welcoming and inclusive cannabis scene is designed to offer something delightful for everyone.
Iconic Spots in Oregon:
Multnomah Falls: Near Portland, offering breathtaking views and close to several dispensaries.
Crater Lake National Park: A place of stunning natural beauty where you can unwind after visiting nearby dispensaries.
Nectar Cannabis Dispensary: With multiple locations, Nectar offers a vast range of products in a friendly environment.
Oregon House: A tranquil retreat providing a cannabis-friendly atmosphere amidst the state's captivating landscapes.
More information on Oregon
Portland Cannabis Tourism Guide
Cannabis Friendly Hotels in Oregon
Dive into Nevada's Cannabis Scene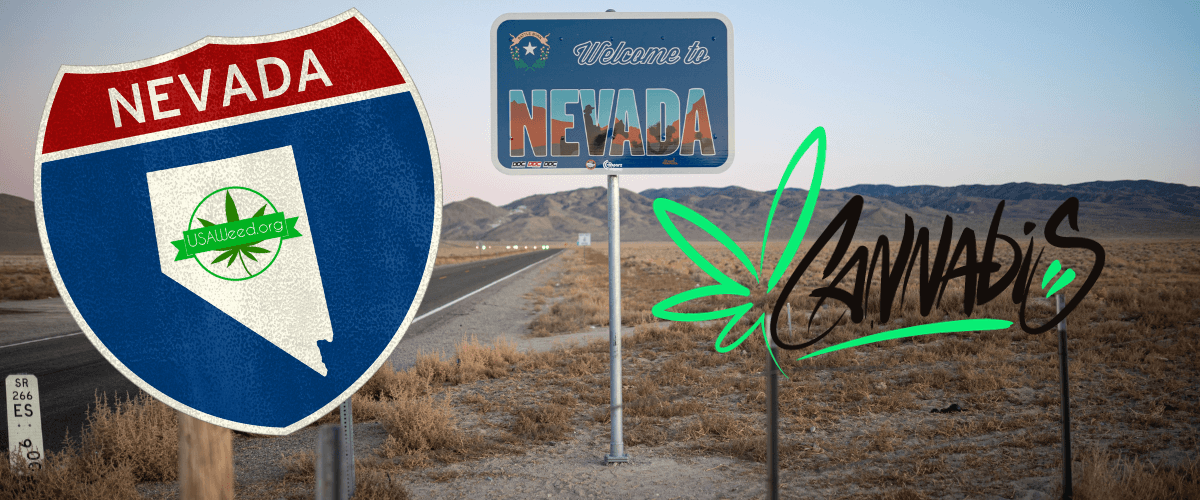 Nevada sparkles with an electrifying cannabis scene, especially in Las Vegas. With extravagant dispensaries like NuWu Cannabis Marketplace and events such as the Las Vegas Cannabis Awards, your vacation here promises to be glittering and green. It boasts one of the first, adults only, cannabis friendly hotel, The LEXI Las Vegas.
Nevada, known globally for its glittering Las Vegas strip, mesmerizing landscapes, and dynamic entertainment options, also shines brightly as a destination for cannabis enthusiasts. With its recent embrace of recreational cannabis, Nevada unfolds a glamorous canvas where the excitement of gaming meets the pleasure of enjoying high-quality, legal cannabis. The state, with its twinkling neon lights, offers an atmosphere that is both electrifying and welcoming to those exploring the many facets of cannabis.
Whether you're walking down the bustling streets of Las Vegas with its grandiose casinos or exploring the tranquil beauty of Lake Tahoe, you'll find that Nevada's cannabis scene is as diverse and exciting as the state itself. With a commitment to providing a safe and enjoyable experience for all, Nevada has swiftly grown into a hotspot where the cannabis community can revel, all while taking in the unique experiences and sights that only the Silver State can offer.
Each visit promises a delightful dance of adventure, relaxation, and a celebration of cannabis in a setting that's truly unmatched.
Iconic Spots in Nevada:
Las Vegas Strip: Immerse in the city's energy with nearby dispensaries and cannabis-friendly lodgings.
NuWu Cannabis Marketplace: The largest dispensary in the world offers a wide variety of products and a unique shopping experience.
Red Rock Canyon: An oasis with dispensaries close by for a relaxing and scenic experience.
Bellagio Fountains: Enjoy this mesmerizing free show with your favorite cannabis product in hand.
More information on Nevada
Las Vegas Cannabis Tourism Guide
Cannabis Friendly Hotels in Nevada
Cannabis Friendly Hotels in Las Vegas
Illinois: A New Frontier in Cannabis Tourism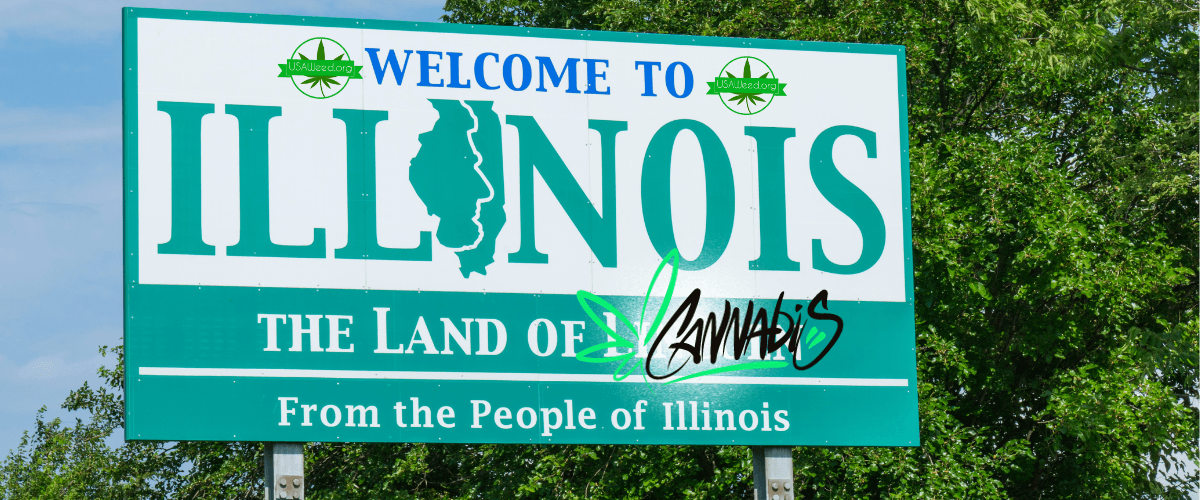 Illinois, particularly Chicago, emerges as a fresh canvas for cannabis tourism with dispensaries like Sunnyside and events like the Illinois Cannabis Convention marking the state as a burgeoning hotspot for enthusiasts. Illinois, renowned for its vibrant cities, rich history, and diverse cultural tapestry, has recently blossomed into a sought-after destination for cannabis enthusiasts.
With the state's recent legalization of recreational cannabis, Illinois has opened its doors wide to a realm of new experiences that seamlessly blend the enjoyment of cannabis with its bustling urban life and serene landscapes.
As you navigate through the iconic skyline of Chicago or stroll down the historic routes, there's a whisper of cannabis excitement in the air, providing a contemporary layer to the state's age-old charm. The Land of Lincoln extends a warm invitation to explore, understand, and indulge in a cannabis scene that is as fledgling as it is thrilling.
With a robust array of dispensaries offering premium products and engaging events that educate and celebrate cannabis culture, Illinois provides a backdrop of inclusivity and excitement for anyone looking to delve into the enriching world of legal cannabis.
Whether you are a seasoned user or a curious first-timer, the state's nascent cannabis industry is poised to offer an adventure that is both uniquely Illinois and uniquely green.
Iconic Spots in Illinois:
Navy Pier: An iconic landmark with nearby dispensaries where you can enjoy scenic views and entertainment.
Sunnyside Dispensary: Offering a range of products in a welcoming and informed environment.
Millennium Park: A premier green space close to downtown dispensaries.
The Art Institute of Chicago: Engage with iconic art with dispensaries just a short distance away.
More information on Illinois
Illinois Cannabis Tourism Guide – Coming Soon!
Cannabis Friendly hotels in Illinois
Arizona's Sunny Cannabis Escape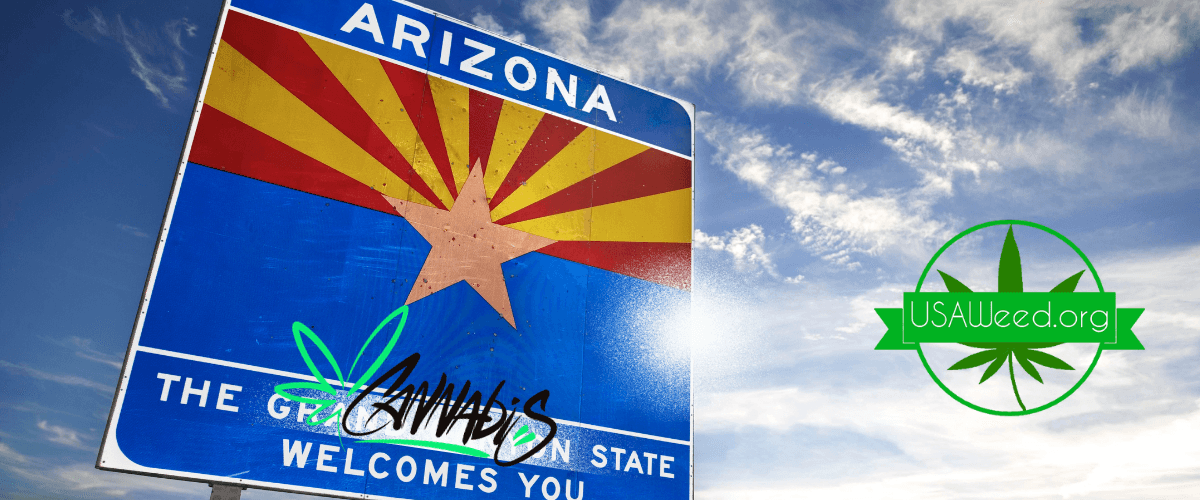 Arizona, with its warm embrace and legalized recreational cannabis for those 21 and over, presents a sunny canvas for cannabis tourism amidst stunning landscapes and vibrant cities. Arizona, renowned for its spellbinding landscapes, perennial sunshine, and a rich tapestry of cultural influences, recently entered the vibrant sphere of legal recreational cannabis, adding another enticing layer to its tourist appeal.
With its expansive deserts, towering canyons, and bustling metropolitan areas, Arizona offers a unique backdrop where the exploration of cannabis finds a harmonious rhythm with the state's natural beauty and adventurous spirit.
Since embracing legalized recreational marijuana, the Grand Canyon State has crafted an environment where cannabis enthusiasts can revel in the plant's pleasures while basking in the state's iconic settings, from the mesmerizing Sedona red rocks to the pulsating heart of Phoenix. Visitors will discover an evolving canvas of cannabis dispensaries, events, and communities dedicated to promoting a respectful and joyful celebration of cannabis culture. Also it is home to another one of a kind cannabis friendly hotel, The Clarendon Hotel and Spa.
Whether you're drawn to the state's unparalleled outdoor adventures or its burgeoning cannabis scene, Arizona stands as a radiant destination for those seeking a sun-soaked, green-infused getaway that promises delight and discovery at every turn.
Iconic Spots in Arizona:
Grand Canyon: The state's premier natural attraction, with cannabis-friendly accommodations nearby.
Harvest HOC: A highly rated dispensary known for quality products and knowledgeable staff.
Sedona: A town surrounded by red-rock buttes and steep canyon walls, close to top-rated dispensaries.
Phoenix: The bustling city offers numerous dispensaries and a vibrant nightlife for cannabis enthusiasts.
More information on Arizona
Arizona Cannabis Tourism Guide – Coming soon
Phoenix Cannabis Tourism Guide
Cannabis Friendly Hotels in Arizona
Massachusetts: Historic and Cannabis-Friendly
Massachusetts elegantly blends history with a robust cannabis scene. With dispensaries like NETA and events like the Harvest Cup, the state offers a sophisticated, educational, and enjoyable cannabis experience. Massachusetts, a state steeped in historical significance and endowed with a diverse and captivating array of landscapes, has elegantly welcomed cannabis into its grand tapestry of offerings.
In the embrace of its rich colonial history and vibrant modern life, the Bay State opens up avenues for a delightful and mature cannabis experience, carefully woven into the fabric of what makes Massachusetts unique and enthralling.
As you meander through its cobblestone streets echoing tales of the past, or explore its illustrious academia and innovation hubs, you'll find the burgeoning cannabis culture adding a novel and exciting dimension to the Massachusetts experience. With meticulously regulated dispensaries popping up across the state, and a slew of cannabis-related events and festivals taking place, Massachusetts has positioned itself as a go-to destination for cannabis aficionados and newcomers alike.
Engage with the state's cannabis community, explore its reputable dispensaries, and immerse yourself in the vibrant tapestry of experiences that Massachusetts has to offer — each one promising a delightful confluence of history, tradition, and the thrilling world of legal cannabis.
Iconic Spots in Massachusetts:
Freedom Trail: Walk through history while enjoying purchased products from nearby dispensaries.
NETA: A top-rated dispensary offering a variety of strains and products.
Cape Cod: Enjoy the serene beaches with your favorite cannabis strain.
Boston Common: America's oldest park and near several high-quality dispensaries.
More information on Massachusetts
Massachusetts Cannabis Tourism Guide
Cannabis Friendly Hotels in Massachusetts
Embark on an Exclusive Cannabis Vacation Across the States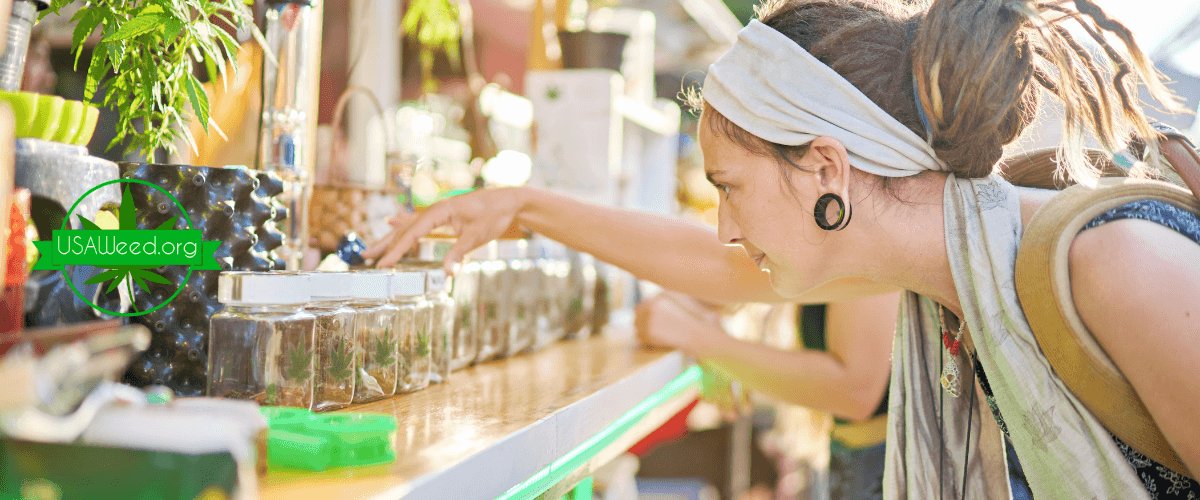 As you contemplate your next cannabis excursion, consider the diverse, exhilarating options spread across the American landscape, each state presenting a distinctive canvas painted with its unique flavors of cannabis culture, legal frameworks, and enticing attractions.
From the pioneering spirit and majestic mountains of Colorado to the golden beaches and laid-back vibe of California, the robust and sparkling energy of Nevada to the historic charm and innovative spirit of Massachusetts, every state offers a bespoke experience designed to cater to the varied palette of cannabis enthusiasts.
Whether you seek the thrill of vibrant cityscapes, the tranquility of rolling hills and serene beaches, or a harmonious blend of both, there's a perfect cannabis-infused getaway waiting just for you. So, take the plunge, set your sights on these green-friendly havens, and prepare yourself for a delightful, sensorial adventure that not only celebrates the joys of cannabis but also unveils the unique beauty and character of each state.
Engage with the rich tapestry of experiences, indulge in the finest products, participate in the vibrant community events, and allow yourself to be swept away by the unique allure that each state extends to you, the curious and joyful explorer of the ever-expanding world of cannabis tourism.